Ed Carpenter wife, Heather Carpenter, is one of the friendliest people in the world. She is described as kind, but why? Scroll to learn more.
The driver who represents "Ed Carpenter Racing" in the IndyCar Series completed his 20th Indianapolis 500.
Racing since he was eight years old, Ed has been one of the best racers in the world today despite being teased by his friends for making car noises.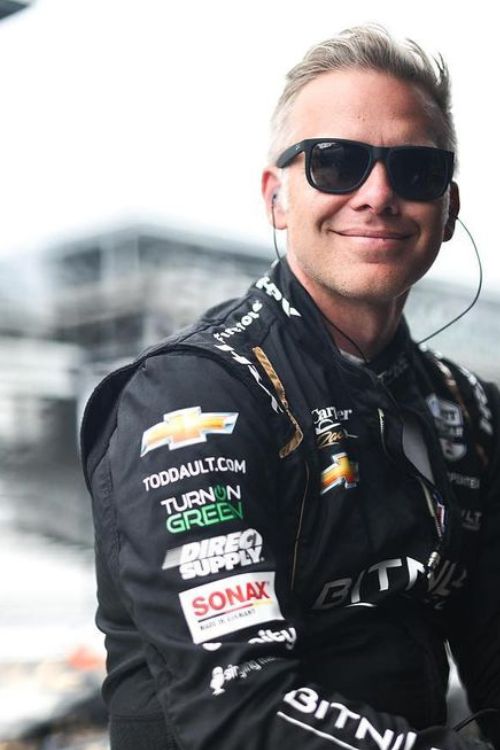 Born on March 3, 1981, in Indianapolis, he is an American auto racing driver and the stepson of Indy Racing League founder Tony George.
In addition to breaking into the racing industry, Ed was also featured in an episode of the television series IndyCar36.
He is also a family man who, whenever possible, takes his wife and kids on extended trips throughout the globe.
Ed Carpenter Wife Heather Carpenter
Heather Carpenter holds numerous titles while excelling in each one, including wife, mother, president, and real estate advisor.
She completed her high school education in Anderson, Texas, where she was born and raised.
Subsequently, she continued and earned her degree from Purdue University in West Lafayette in 2002.
Carpenter has over ten years of experience in the real estate industry.
Moreover, she is currently employed at Sotheby's International Realty as a real estate advisor.
Being able to attend her husband's races and travel has given Heather an exceptional opportunity.
The travels have given her a chance to find homes of all designs and types all over the world.
Apart from her profession, Heather enjoys staying fit and encouraging her kids to do the same, in addition to her job and traveling the world with her husband.
She and Ed's daughter has been seen competing in the Adidas Track Nationals and placing sixth.
One of the friendliest people you will meet is Heather Carpenter, who always has a smile on her face.
Her coworkers refer to her as the "Ultimate People Person" because of her willingness and commitment to go above and beyond for her clients and family.
Giving back to her community and serving as president of the Indy Family Foundation are two other ways she demonstrates her character.
The organization is a nonprofit with the sole purpose of assisting the motorsports community.
More On The Carpenter Family
Ed and Heather first crossed paths on May 15, 2003. Since then, the couple has been together and has gotten stronger as a unit.
Furthermore, the couple chose to start a family and tied the knot in 2005 after dating for two years.
When they got married, Ed was not as well-known or affluent as he is now. Currently, he has an enormous net worth of around $7.5 million.
The racer and his wife have created a prosperous life for themselves.
The couple won't have to second-guess themselves any longer about providing their kids with the support and affection they need.
The Carpenter family has three children: Cruz Smith Carpenter (the youngest), Ryder, and Makaena (the oldest).
Family is the couple's top priority over everything and everyone else. This is also evident in a large number of posts on their social media.
Particularly Heather, who has written hundreds of posts on her husband and kids. She is a proud mom who hardly ever has a snapshot of herself.