Hugh Douglas' ex-wife Simona Douglas was hugely popular because of her marriage with the former football player.
The couple who were once happily married are already divorced as of now. They also had a child, Hugh Douglas Jr.
Unfortunately, Hugh and his former life partner lost their son in a tragic crash on September 4, 2023, Monday afternoon.
Let's discover how the parents are dealing with this heartbreaking news.
Hugh Douglas was born Hugh Lamont Douglas on August 23, 1971, in Mansfield, Ohio. He is widely famous as an American football player who was a defensive end in the National Football League (NFL).
Douglas began playing college football at Central State University in Ohio and later got selected by the New York Jets in the first round of the 1995 NFL Draft.
Having a successful NFL career, he played for several teams, including the New York Jets, Philadelphia Eagles, and Jacksonville Jaguars.
During his active years, Hugh was a three-time Pro Bowl selection and a two-time First-Team All-Pro.
Despite his retirement from the field, he stayed connected with football, working as a sports analyst.
The NFL studio analyst has so far worked for shows like First Take, ESPNews, and SportsCenter.
Hugh Douglas Ex-Wife: Simona Douglas
Hugh Douglas' former wife was born Simona Yolanda Brown in 1971 in the United States.
She is an American citizen born to an Afro-American parents. As a child, she moved to various places with her parents.
Simona spent her early life traveling to different states like Georgia, Pennsylvania, Florida, Ohio, and Texas.
Moving towards her academics, she graduated from the Florida Agricultural and Mechanical University (1998-1993).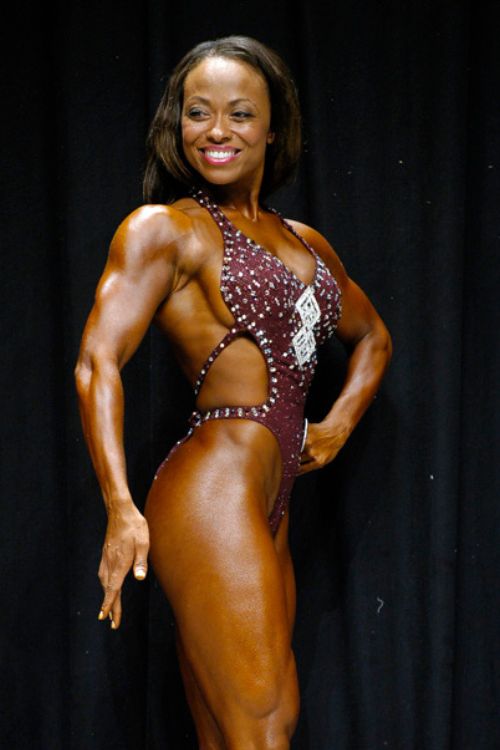 Immediately after completing her studies, Simona joined the American multinational cosmetics, Maybelline, and served as a regional sales representative from May 1993 to 1995.
Later, Douglas worked as the manager at Adia Inc (Dec 1995-Jun 2001). She is currently the president of the customized travel and relocation services company of Luxe Life World (since 2007).
Besides that, the Luxe Life World's president was the 2006 NPC USA Bodybuilding & Figure Champion.
Hugh Douglas Ex-Wife Simona Douglas: Married Life & Kids
Hugh and Simona Douglas were married long before, but now they are already divorced. In the media, there is no information related to their marriage or separation.
However, Hugh Douglas once claimed that he was in an extra-marital affair when he was still married to his Simona.
While his mistress, Davila, filed a suit against him for assault, he accepted that he was in a physical relationship with her for almost 8 months, but he never hurt her in any kind.
He also disclosed that he never kept his wedding with Simona a secret from Davila. Moreover, he agreed that he took her to a hotel room on September 22, 2013, but the woman became upset and left the room at her home.
In fact, Hugh claimed that he never physically attacked her; instead, she was one to beat him.
Thus, the former NFL star cheating on his wife with his mistress might be the reason for the end of their wedding.
Hugh Douglas and Ex-Wife Simona Douglas Lost A Son In An Accident
Douglas not only was married to Simona but shared a child with her. The couple were blessed with an adorable baby boy in 2003.
Their son, Hugh Douglas Jr., was a 20-year-old attending Morehouse College, Atlanta. He was all set to graduate in the year 2025, but his death news left everyone shocked.
His parents are the most heartbroken ones, as it is tough to deal with the pain of their child's loss. After his demise, his father paid him a heartbreaking tribute via his official X handle.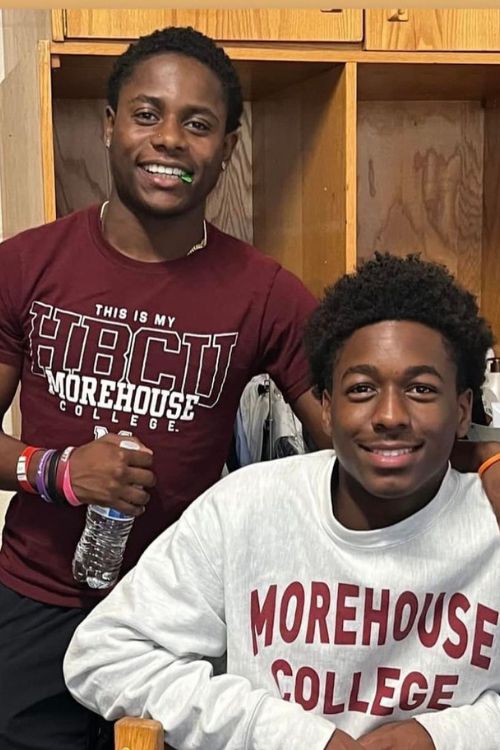 Hugh Douglas Sr wrote, 'You were already a better man than me,' posting a series of his kid's childhood photos.
The former Philadelphia Eagles star and his ex-wife were not the only ones to lose their kid in a horror crash on September 4, 2023. Christion Files Jr.'s parents also had to go through the same pain.
Both Hugh and his friend Christion were great friends and roommates who were present in the same car. ,
In East Point, Georgia, they tragically died in a horror crash after their car lost control, collided head-on with two utility poles, and flipped over on Monday afternoon.
Besides Hugh Douglas Jr., the former NFL star also has two daughters from his previous relationship.