The UFC executive vice president and chief business officer, Hunter Campbell, 47 is years old.
Campbell made headlines after targeting USADA for their unethical treatment towards Conor McGregor.
The USADA released a statement targeting the UFC fighter McGregor and accused the promotion of trying to break the drug-testing agency's standard rules.
In the statement, USADA CEO Travis Tygart addressed the UFC-USADA split and McGregor's re-entry into the testing pool.
It's apparent that the Irish fighter had to discontinue active drug testing after he sustained a severe leg fracture in his fight against Dustin Poirier at UFC 264.
As McGregor prepares to make his return, Tygart's agency and UFC's relationship went sour when the promotion sought an exception exemption for their top star.
In response, Hunter Campbell vehemently refuted Tygart's comments and rejected the accusations.
Moreover, the UFC representative demanded an apology for comments targeting the Notorious Irish fighter.
Hunter Campbell UFC Age And Wiki
Hunter Campbell can be considered Dana White's right-hand man within the UFC. And he is perhaps the most frequently mentioned figure in the UFC leadership aside from White himself.
Campbell also regularly engages with the media, providing updates on upcoming fights and often dispelling rumors surrounding potential matchups. When it comes to the legal issues related to UFC, he becomes the representative for the promotion.
As per his LinkedIn profile, Campbell holds the position of Executive Vice President and Chief Business Officer of the UFC, a role he has held since April 2019.
Previously, he served as the Chief Legal Officer and General Counsel for the organization from January 2017 to April 2019.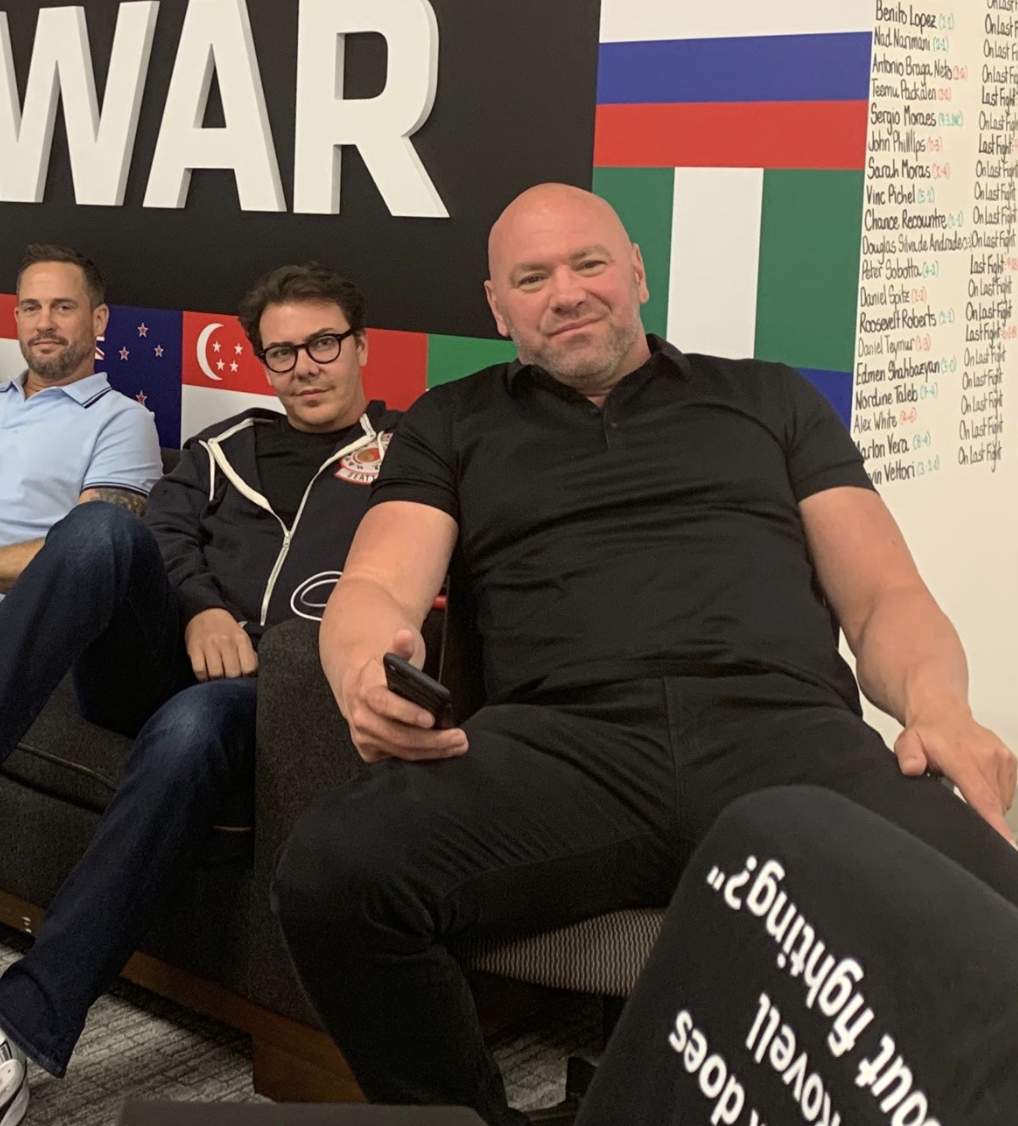 Hunter attended Washington University in St. Louis and earned his Bachelor of Arts – BA, Art History and Archaeology.
Additionally, he completed his Doctor of Law – JD degree from William S. Boyd School of Law, University of Nevada-Las Vegas. He also did his Master of Science from Columbia University.
Prior to his UFC job, he worked at Campbell & Williams law firm as a Managing Partner from August 2012 to January 2017.
Professional Journey And Net Worth
Hunter Campbell's journey from a young boy in Las Vegas with dreams of becoming a casino owner to his current role in the UFC is a testament to his determination.
His very first job as a busboy under the guidance of some esteemed individuals instilled in him their business ethics.
Before dedicating himself full-time to the UFC, Hunter had the unique opportunity to work on cases for both Mr. Gaughan and Mr. Tiberti.
Today, Hunter Campbell's success is reflected in his estimated net worth, ranging between $5 million to $10 million.