Many young baseball players already lose their hope when they don't get picked up in the MLB draft's first ten rounds. But some players work hard after that and let their performance do the talk.
Ian Kinsler is one of the very few examples of the players to get into the All-Star team after getting picked in the 17th round.
He started his Major League Baseball career at Texas Rangers. He played with Rangers for seven years and produced some memorable moments.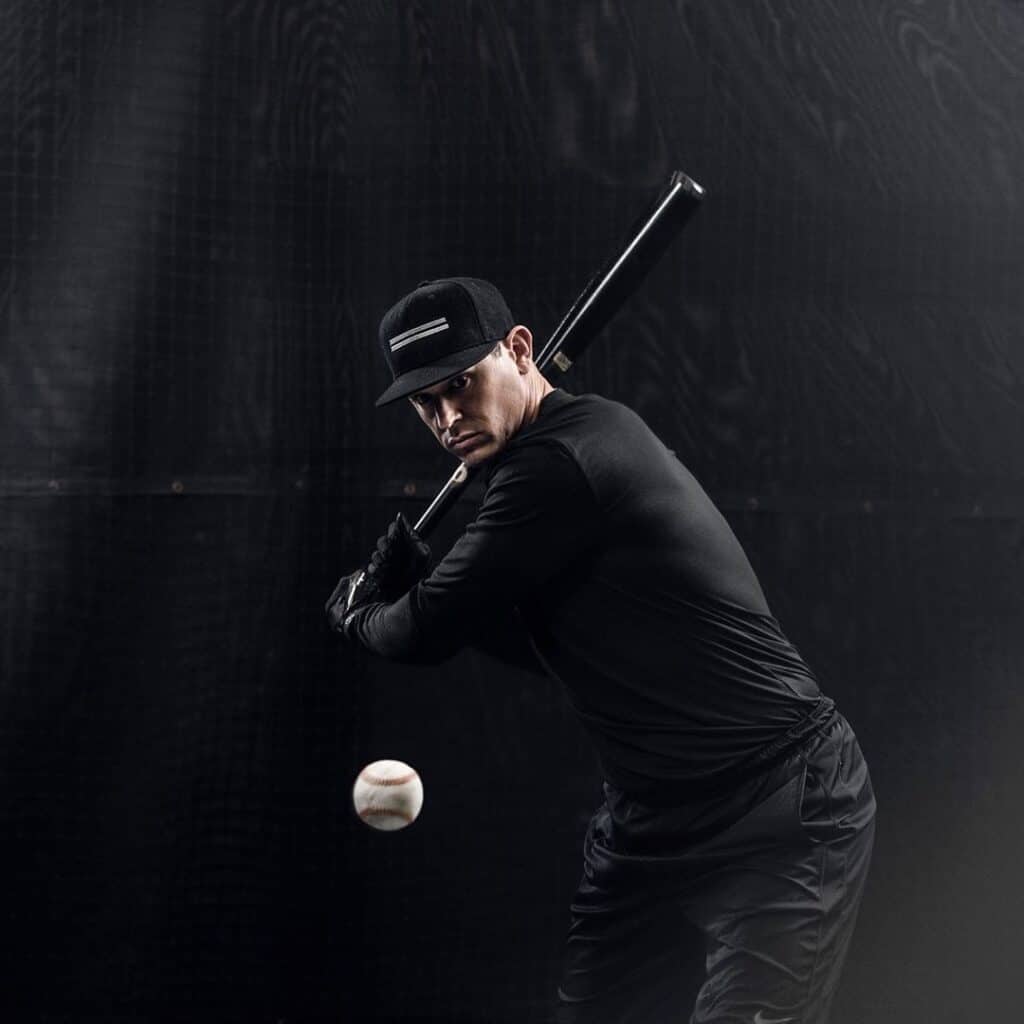 Besides that, he also played for Detroit Tigers, Los Angeles Angels, Boston Red Sox, and San Diego Padres in his 14-year long career.
Further, Kinsler got into the 30-30 club in two different seasons, 2009 and 2011. Also, he entered the 20-20 club for the third time in his career. In 2009, he hit for the cycle.
Moreover, Kinsler is four-times All-Star, and in 2009, he got into the list of the current 50 best baseball players. Ian is also a two-time gold glove winner and one-time World Series champion.
Not to mention, the baseballer is also well-known for his stylish haircut. Although it is a shame that a baseball helmet covers it most of the time.
Today, we will dig a little deeper into the life of this legend, his hard work, and the result of that hard work. We will also take a glance at his early life, net worth, career, and personal life.
Before that, have a peek at some quick facts.
Quick Facts about Ian Kinsler:
Full Name
Ian Michael Kinsler
Birth Date
June 22, 1982
Birth Place
Tucson, Arizona, USA
Nick Name
Bootsie
Religion
Jewish
Nationality
American, Israeli
Ethnicity
White
Education

Canyon Del Oro High School
Central Arizona College
University of Missouri

Zodiac Sign
Cancer
Father's Name
Howard Kinsler
Mother's Name
Kathy Kinsler
Siblings
Tori Kinsler
Age
40 Years Old
Height
6 ft. 0 in. (183 cm)
Weight
90 kg (200 lb.)
Hair Color
Dark Brown
Eye Color
Gray
Build
Athlete
Married
Yes
Wife
Tess Brady
Children
Two (Rian Brooklynn Kinsler & Jack Jamisson Kinsler)
Sport
Baseball
Position
Second Baseman, Infielder
Current Teams
Team Israel
Former Teams

Texas Rangers, Detroit Tigers,
Los Angeles Angels,
Boston Red Sox,
San Diego Padres

Awards

Four × All-Star
World Series Champion
Two × Golden Glove Award

Preferred Hand

Bats: Right
Throws: Right

Jersey Number
#5 Texas Rangers

#3 Detroit Tigers

#5 Boston Red Sox

#3 Los Angeles Angels

#3 San Diego Padres

Salary
$4 Million
Net Worth
$50 Million
Agent
Jay Franklin
Shoes
Not Available
Social Media
Instagram
Merch
Baseball Cards, Jersey, Bobblehead, T-shirts, Poster, Rookie Card, Topps baseball card, Autographed Items
Last Update
March, 2023
Where is Ian Kinsler from? Early Life, Education & Parents
Kinsler was born on 22nd June 1982 in the town of Tucson, Arizona. He was born to his Jewish father, Howard Kinsler, and his Catholic mother, Kathy Kinsler. Further, Ian is a proud brother of his younger sister Tori Kinsler.
Kinsler is from a Jewish family, so he is very popular among Jewish baseball fans. He is also very proud of that and appreciates the love he gets.
He states that he is not very religious, but his Jewish heritage makes him proud. Kinsler's father coached him until he joined the Canyon Del Oro High School.
He accomplished his high-school education from Del Oro in 2000. However, Ian had the problem of asthma, which held him back from baseball as a kid. He said,
"That was tough when I was younger. Asthma kept me back from Baseball. I still have it, but I control it. Now I use an atomizer or an inhaler. When I was younger, I used this breathing machine… I hated that thing."
After completing his high school education, he joined Central Arizona College. He played for Arizona too. After that, he joined the University of Missouri.
Ian got tremendous help from his Missouri coach, Tim Jamieson. He got his first breakthrough in baseball under coach Jamieson.
How tall is Ian Kinsler? Age, Height, Agent & Nationality
Kinsler was born in the early eighties, which makes him 38 years old when writing this article. He stands 6 feet 0 inches (183 cm) tall. Likewise, his latest documented weight is 90 kg (200 lb.).
Sadly, we couldn't find any information regarding his body measurements. Moreover, Ian Kinsler is an Israeli American and comes under the White ethnic group.
In March 2020, he made Aliyah and got the Citizenship of Israel. The former right-handed player has short dark brown hair and a couple of gray eyes.
As we already know, he is Jewish. Moreover, his sign, according to the Zodiac calendar, is cancer. Currently, Ian is represented by agent Jay Franklin. His agent looks over financial, legal, and other parts of his career.
Ian Kinsler | Career
College
Arizona Diamondbacks drafted Kinsler in the MLB draft 2000 and 2001. But he declined it both times, thinking he was not ready for the MLB. Instead, he played college baseball with Central Arizona College.
After that, he headed to the University of Missouri Tigers on the special request of Tigers coach Tim Jamieson.
In the 2003 MLB Draft, Kinsler was picked up by Texas Rangers in the 17th round (overall: 496th).
Texas Rangers
Minor Leagues
On his twenty-first birthday, Kinsler signed a $30,000 contract with Texas Rangers. He played for Spokane Indians in the 2003 season. Also, he worked with Rangers' physical coaches to improve his physical abilities.
Kinsler began the 2004 season with Low-A Clinton LumberKings but got his promotion in mid-season to Double-A Frisco RoughRiders. He completed the winter season playing for Arizona Fall League club Peoria Saguaros.
Likewise, he played for Triple-A club Oklahoma RedHawks for the 2005 season. Due to Alfonso Soriano's absence, he changed his position to the second baseman from shortstop.
MLB
Due to Soriano's absence, Kinsler quickly sealed his starting position at the second base in 2006. On opening day, he played his first-ever MLB game against Boston Red Sox on April 3, 2006.
In August 2007, he made eight plate appearances in a nine innings game to tie an MLB record. Further, he was one of the six batters in the American League to obtain 20+ stolen bases and 20+ home runs.
"I'm trying to put good swings on the ball, and if it goes out, it goes out."
However, on August 17, 2008, Ian injured the left side of his groin on a defensive play and suffered from a sports hernia that ultimately required season-ending surgery. Sadly, he missed the last 37 games of that season due to that injury.
Despite missing the last six weeks of the season, he led the stolen bases chart for Rangers that season. Later, Kinsler extended his contract for five years for $22 Million in 2008.
Moreover, he was an AL All-Star 2008 at the 79th All-Star held at Yankees Stadium. Though, he lost to Dustin Pedroia by almost 34 thousand votes in fan balloting.
Read about Ian Kinsler former Red Sox teammate: <<Brock Holt Bio: Age, Career, Wife, Net Worth, Instagram Wiki>>
After his excellent performance in 2009, he joined the 30-30 club. Also, he hit for the cycle on April 15, 2009, to become the fourth Rangers player.
Kinsler finished the 2010 season with the fifth-highest fielding base percentage (.985) in the league. Moreover, he also got honored by AL All-Star for the second time in his career.
In 2011, he hit lead-off home runs in the first two games to become the first in MLB history to do so. He joined the 30-30 club for a record second time, becoming the 12th player ever to complete that.
In the 2012 season, he got named in the Al All-Star for the third time. A year later, he became the stolen base leader of all time for Texas Rangers.
Detroit Tigers
On a blockbuster deal, Rangers and Tigers swapped two All-Stars, Ian Kinsler and Prince Fielder, in 2013. He got the honor to wear the famous #3 at Detroit Tigers.
Due to his excellent performance, he got named to the All-Star team for the fourth time. The same season, he was also honored with Wilson Defensive Player of the Year.
In his second year in Detroit, he won the Fielding Bible Award. At the end of the 2016 season, he won the Gold Glove Award for the second base position. Though, he seemed a little slower in 2017.
Los Angles Angels
In December 2017, Ian was traded to LA Angels in return for Troy Montgomery and Wilkel Hernandez. Despite his good performances, he was traded to Boston Red Sox in July 2018.
Boston Red Sox
After his first season with Red Sox, Ian won his second career gold glove for second base. After all the wait, Kinsler got his first World Series ring against LA Dodgers in the World Series 2018.
San Diego Padres
Kinsler's season finished early as he underwent a herniated Disc on his neck. On 12th August 2019, Ian Michael Kinsler played his last career MLB game against Tampa Bay Rays.
In that game, Ian pitched for the first time in his major league career, pitching a scoreless inning and then hitting a home run in the bottom half of the inning.
Ian ended his 14-year long MLB career with 1999 hits, 257 home runs, 909 RBIs, and 243 stolen bases.
Front Office
Ian announced his retirement from baseball in December 2019. He is now serving as a baseball advisor in the front office for the San Diego Padres.
Israeli National Team
In March 2020, he acquired Israeli citizenship. Kinsler can play the Summer Olympics 2020 with Israel.
Highlights and Achievements
Four times All-Star in 2008, 2010, 2012, and 2014
2018 World Series champion
Two times Gold Glove Award recipient in 2016 and 2018
Ian Kinsler | Career Season Stats
Learn more about his stats on Fantasy Pros.
Is Ian Kinsler married? Personal Life, Wife & Children
Kinsler married his high school sweetheart Tess Brady in 2006. Tess and Ian first met each other in 1999 during their time in Canyon del Oro high school.
On November 18, 2006, Ian and Tess converted the seven years long relationship into marriage. He is currently relishing every moment of his life, along with his beautiful wife and kids.
Ian and Tess are the parents of two beautiful children. In December 2008, they welcomed their eldest daughter Rian Brooklyn Kinsler into the family. Likewise, they also have an adorable son, Jack Jamisson Kinsler, born in June 2011.
The family resides in a beautiful house in Dallas, Texas.
Also, read about <<Jesse Winker MLB, Stats, Contract, Salary, Age, Early Life, Girlfriend, Twitter>>
Besides that, Kinsler is very close to his friends. He loves to be in the company of his family and friends. We can see this in his social media posts.
Ian Kinsler | Net Worth & Salary
Ian Kinsler played professional baseball for fourteen seasons. He was and still is one of the most known faces in the game of baseball.
As one of MLB's best players in the last decade, he has garnered a pretty good amount of net worth. According to sources:
Ian Kinsler's Net Worth is $50 Million.
Before retiring from baseball in 2019, his salary was $4 million per year. He earned $14 million per year during his time in Detroit Tigers. Now, Ian is enjoying his retired life with his beautiful wife and kids.
Some of you may already know that Ian has a longstanding business alliance with Jack White of White Stripes Fame. Likewise, the duo has also invested in Warstic, a baseball bat manufacturing company.
Also, they do business with celebrities and rock stars. Further, Ian's wife, Tess, contributes to charitable organizations regularly.
Ian Kinsler | Achievements & Honors
2 × Gold Glove Award – 2018, 2016
World Series Champion – 2018
Fielding Bible Award – 2015
4 × AL All-Star – 2014, 2012, 2010, 2008
Jim Sundberg Community Achievement Award – 2008
2 × AL Player of the Week
Sports Weekly All-Star Award – 2004
Midwest League All-Star – 2004
Social Media Presence:
Instagram: 96k followers
Some FAQs:
Is Ian Kinsler inducted into the Hall of Fame?
Ian Kinsler was inducted into the Pima County Sports Hall of Fame in 2019.
Where does Ian Kinsler live?
Ian Kinsler currently resides in Dallas, Texas, in his French-style home, which he purchased in July of 2009.
How much is Ian Kinsler's rookie card worth?
Ian Kinsler rookie card worth $0.75-$12.95.
Why did Ian Kinsler intentionally dropped the ball?
In 2016 while playing as a second baseman for Detroit Tigers, Ian intentionally dropped the ball to throw out to the lead runner at second base.
Since there was only one baserunner and the infield fly rule didn't come into effect, he intentionally dropped the popup.
What did Ian Kinsler say about Angel Hernandez?
Ian Kinsler called out Angel Hernandez a day after being ejected, saying the veteran umpire is "ruining baseball games." Ian told the reporters,
"No, I'm surprised at how bad an umpire he is. I don't know-how, for as many years he's been in the league, that he can be that bad. He needs to reevaluate his career choice. He really does. Bottom line."
What brand glove does Ian Kinsler use?
Ian Kinsler uses Nike Huarache Elite or Nike Diamond Elite II batting gloves.
What kind of bat does Ian Kinsler use?
Ian is one of the biggest advocates for Warstic bats and uses a WSIK58 maple bat.
Is Ian Kinsler related to Arizona State?
Ian Kinsler was born in Arizona, USA. He went to Central Arizona College. Moreover, he was first drafted by Arizona Diamondbacks right after high school in the 29th round of the 2000 MLB draft.
However, Kinsler did not feel ready for the pros at the time and instead opted for college.