Bernie Kosar's admirers have shown concern about his health update following his diagnosis with a brain disorder condition. Kosar, who spent more than a decade in the NFL, has spoken up and provided an insight into his medical complications.
Firstly, let us take a glance into the prolific career of Bernie Kosar, often dubbed as one of the best NFL quarterbacks of his generation.
Bernie Kosar, born on November 25, 1963, is an American former professional football quarterback.
Growing up in Boardman Township, Ohio, he attended Boardman High School and was named Ohio's Division I "Player of the Year.
Following his successful high school career, Kosar committed to play at the University of Miami under head coach Howard Schnellenberger.
As a sophomore student, Bernie declared for the NFL draft, and the Cleveland Browns selected him as their first selection in the 1985 supplemental draft.
Later, the Super Bowl XXVIII champion played for the Dallas Cowboys and Miami Dolphins.
Is Bernie Kosar Sick? Health And Illness Update 2023
The former Cleveland Browns icon and legend, Bernie Kosar recently opened up about his health issues.
The quarterback made it public that he has suffered from Chronic Traumatic Encephalopathy, commonly known as CTE. It is a brain disease that repeatedly causes concussions and blows to the head.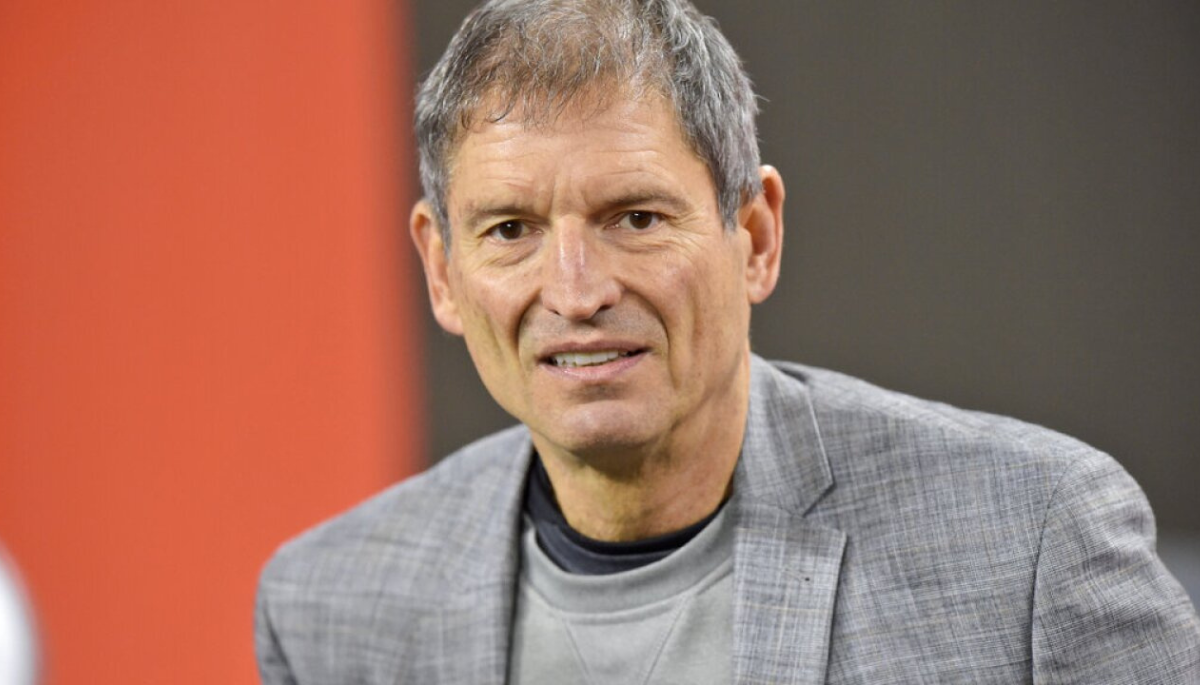 Following his retirement in 1997, Bernie Kosar has revealed that he has fallen sick and experienced over 100 concussions.
This is a result of the surgeries he had to go through during his 12 seasons in the NFL to treat concussions and broken bones.
Moreover, in an interview, he revealed a shocking truth that shocked everyone. According to Kosar, by 2016 and 2017, he was on more than 50 pills a day.
Bernie added that he lost the ability to communicate any multi-syllable words at that stage of his life.
Furthermore, Bernie has already undergone 40 surgeries, seizures, and a coma lasting 96 hours.
Nonetheless, Bernie Kosar's condition has been much better than before, and he has taken countless measures to address his medical condition.
Bernie has made some lifestyle changes and eating modifications, which, he says, made the most difference. He adds, "I've not taken a pill in five years."
Following this, Kosar established 'Kosar Wellness Essentials,' which teaches the way of life and provides supplements necessary to live a long life.
Personal Life
Bernie married his college sweetheart, Babette Ferre, on June 22, 1990.
Bernie and Babette first met during their time at the University of Miami. Together, the couple welcomed four children- Sara Kosar, Rebecca Kosar, Rachel Kosar, and Joe Kosar.
However, Ferre filed for divorce in 2005 because of Kosar's financial decisions and drug use.
Eventually, they parted ways in 2007 after the divorce was finalized. Following his divorce, he dated Tami Longaberger from 2009 to 2013.
Moreover, Kosar was featured in 'Broke,' a 2012 ESPN documentary, regarding the financial hurdles that high-earning athletes face, including their hasty spending habits.
Similarly, Kosar saw himself behind the walls of a prison in 2013. He was pulled over by authorities in Solon, Ohio, for speeding and was arrested on DUI of alcohol.
Bernie received a $750 fine as he pleaded to no contest with the court.