The American conservative sports commentator Jason Whitlock gay rumors are only rumors, and there isn't truth to it. It would be shocking if it's true as the commentator has always been against gay marriage.
Throughout the years, Whitlock has dished out opinions that tend to anger one group and garner support from the other group.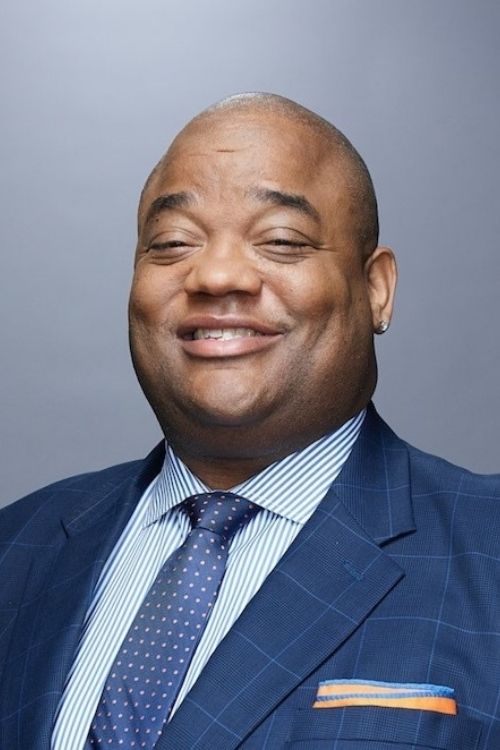 A man who has always been against legalizing same-sex unions, Whitlock has also spoken against the former President of the USA, Barack Obama, and his stance on gay marriage. The commentator also ends up making headlines at times for his political commentary rather than sports commentary.
Recently, Whitlock criticized Colorado coach Deion Sanders. He accused him of stat padding to keep Shedeur in the Heisman Trophy race. But the man who loves slinging mud at others received his own treatment from Stephen A. Smith.
Smith made headlines as he called Whitlock a "fat no-good bast*rd" on his podcast. Whitlock replied, saying Smith wanted to divert the people's attention and called it a cowardly move.
Is Jason Whitlock Gay Rumors True?
The sports commentator Jason Whitlock's gay rumors aren't true. For several years, Whitlock has advocated against same-sex marriage, with many of those takes even uploaded on his YouTube channel.
Earlier this year, in August, Whitlock on his YouTube channel shared a one-minute video of his conversation with Megyn Kelly about male chestfeeding.
The two were against it, and Jason pointed out that it all began because of legalizing gay marriage. Similarly, in the other video posted on his YouTube channel, a guest was seen talking about how there should be a weight limit on gay people.
Last year, Jason, from his X account (formerly Twitter), made his stance on gay marriage clear once again. He posted, "Marriage is a covenant between one man, one woman, and God.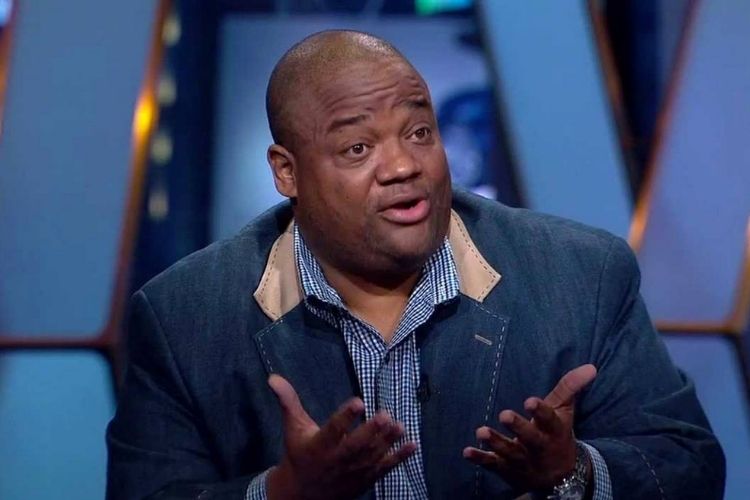 He continued, "Marriage isn't meant for everyone. Not everything is for everybody. We need to quit thinking everything is for everybody."
Whitlock had also previously criticized former President of the USA Barack Obama's support of the LGBTQ+ community. He said Obama's mission was to become the biggest ally of the gay community.
He also added that the former President wanted to tie the journey of black people to the cause of the LGBTQ+ community.
Last year, the sports commentator faced backlash from the public after he implied that Kyler Murray might be gay. The reason, you ask? Because he was wearing a bright lime green outfit.
So, folks, if you happen to wear a bright outfit or choose to have even a bit of fun with your fits, then be ready to be called gay by Jason Whitlock.
Is Jason Whitlock Married? Gender And Sexuality
Despite being vocal about who should marry whom and how a family should be structured, Jason Whitlock isn't speaking from experience.
The conservative program host, Jason Whitlock, is 56 and remains unmarried. He also doesn't have any kids.
Previously, in an interview, Jason said he believes he is more provocative and fearless than his peers, who are married with kids. Whitlock said he doesn't have to live with fear as the repercussions of his actions are suffered by only him.
In 2009, Jason Whitlock also said in an OP-ED that he didn't understand why professional or collegiate athletes get married.
He believes athletes can't remain faithful to their partner due to their constant travel and fame, so they shouldn't tie themselves into marriage.