The Colarodo's head coach, Deion Sanders, is the oldest son of his parents, Mims Sanders and Connie Knight.
Deion was raised in a healthy environment by his loving mother, Connie Knight, who is in her 80s.
Without Connie's hard work, patience, and sacrifices, Deion would not have been able to go after his dream and passion.
Deion, called "Coach Prime," is regarded as one of the cherished coaches.
After starting his coaching career in 2013, Sanders has worked for numerous schools and college football teams.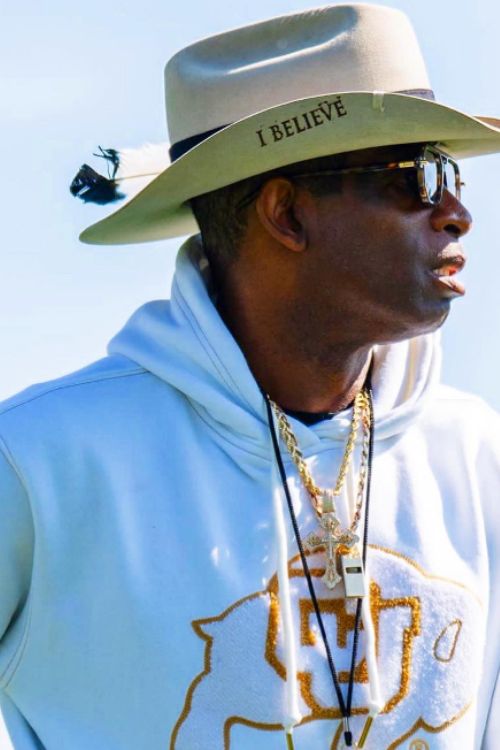 For instance, he has coached for Prime, Triple A, Trinity Christian, and Jackson State.
Before indulging in this profession, Deion had one of the best careers in the NFL. He played as a cornerback from 1989 to 2005.
During his NFL career, Deion played for various teams, including Atlanta Falcons, San Francisco 49ers, Dallas Cowboys, Washington Redskins, and Baltimore Ravens.
In addition, Deion also played MLB. During his nine seasons, he played for teams like the New York Yankees, the Atlanta Braves, the San Francisco Giants, and the Cincinnati Reds.
Besides, he is also a rapper. His discography includes Prime Time (1994) and The Encore Remix (2005).
Being engaged in different professions throughout his life, Deion has been able to earn massive income in general. Like, his annual salary as the head coach is $5.5 million.
Likewise, Deion's surfaced net worth is $45 million; he falls under one of the wealthiest retired athletes.
Deion Sanders Parents: Who Are Mims Sanders And Connie Knight?
Deion was born on August 9, 1967, in Fort Myers, Florida, the United States of America. He is 56 years old.
The former athlete is the son of his biological father, Mims Sanders, and his mother, Connie Knight. His parents got divorced when he was two years old.
After that, Mims raised Deion on her own. She did everything she could, including different jobs, to raise her son in a sound manner.
Since then, Connie has been fulfilling her father and mother role to her multi-talented son, Deion.
Connie is still living her days by enjoying her son's success and fame. While on the other hand, Deion's biological father is no more.
Connie Knight Got Married Again
Soon after being legally separated from her first husband, Connie married Willie Knight.
Later on, they gave birth to their daughter, Tracie Knight.
Connie and Willie had a blissful married life, as they were always there for each other through the highs and lows.
On top of that, Deion also received fatherly love from Willie. Both of them had a good bond over the time.
It has been many years since the death of Willie, but Deion still remembers his love and guidance.
Short Insight Into Deion Sanders's Love Life
Deion has been living with his partner, Tracey Edmonds, since 2012. It has been more than a decade of their togetherness.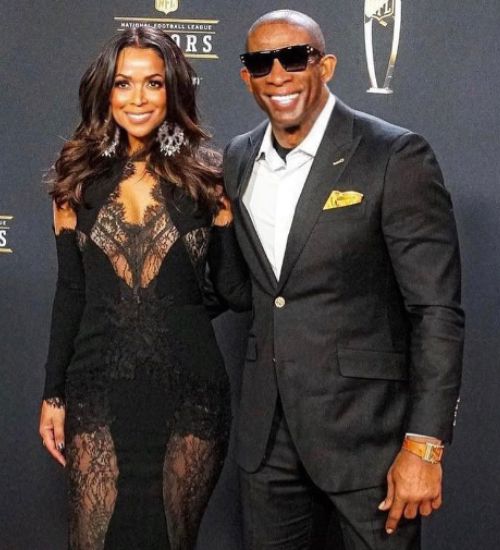 Until now, the couple have not given birth to their children.
Deion Shares Five Children With Ex-Wives
The Colorado's head coach has been married twice in his life.
In 1989, Deion married Carolyn Chambers. Together, they gave birth to two children, Deiondra and Deion Jr.
After being married for almost a decade, Deion and Carolyn legally separated in 1998.
The following year, the former athlete tied the knot with Pilar Biggers-Sanders.
Again, Deion experienced a failed marriage, as he and Pilar divorced in 2013. With Pilar, Deion shares three children: Shelomi, Shedeur, and Shilo.