Zachariah Branch is related to the late NFL star Cliff Branch. The three-time Super Bowl Champion Cliff Branch is the great-uncle of the talented youngster.
The 19-year-old wide receiver Zachariah Branch has already talked about his dream in an interview in 2021. He wants to be the second member of the Branch family to be inducted into the Hall of Fame.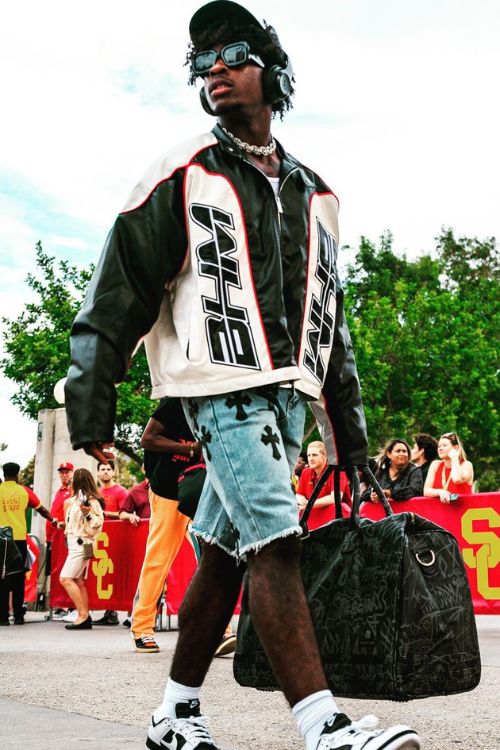 And looking at his talent, it doesn't seem a far-fetched thought. ESPN ranked the wide receiver no.6 nationally, and 247Sports ranked him at no.9. His older brother, Zion Branch, is also a talented player and plays safety.
The five-star recruit has already proven to be a hit amongst the Trojan fans and had an electrifying debut against San Jose. Recently, Zachariah and his teammate, Calen Bullock, were named Midseason All-Americans.
Is Zachariah Branch Related To Cliff Branch?
Zachariah Branch does have a relation to the legendary NFL player Cliff Branch. The USC Trojans wide receiver is the great-nephew of the late football star.
Born on March 29, 2004, Zachariah plays the same position as his great-uncle, and in an interview with 8 News Now- Las Vegas, said he looks at his uncle's clips on YouTube and compares Cliff's routes to his. The youngster also added they have the same pace.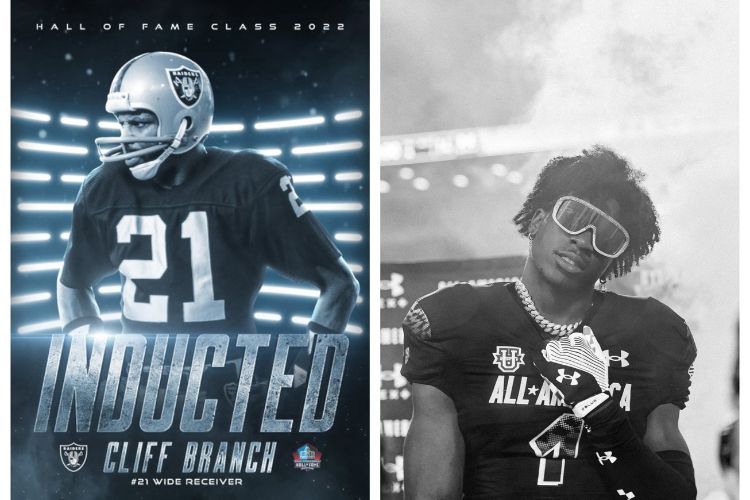 In his interview with the official Raiders website, Zachariah said he and Cliff never talked about football or his game. Cliff always told him to put God first and said that would take him a long way.
The three-time Super Bowl Champion also told his nephew to be grateful for the opportunities he receives. As the interview with Zachariah happened before Cliff was inducted into the Pro Football Hall of Fame, the youngster said his great-uncle deserved a spot as his numbers proved everything.
Zachariah wished his great-uncle would have been inducted into the Hall of Fame before he passed so he could have experienced the moment. Near the end of his interview, the youngster promised the footballing world would see another Branch being inducted into the Hall of Fame.
Zachariah Branch Family
The USC Trojans wide receiver Zachariah Branch was born into an athletic family. His father, Sheva Branch, is a San Jose State University graduate and played fullback.
Sheva graduated with a degree in Criminal Justice Administration and African-American Studies. He also met his wife, Renee, at San Jose University, and the duo have now raised two talented boys.
Sheva and Renee always taught their boys the importance of goal-setting and created vision boards. If there are parents who deter their kids from writing on the wall, Renee and Sheva did the opposite.
When Zachariah and his older brother, Zion, were growing up, their parents bought a swath of chalkboard paint and turned their bedroom into a sketchable surface.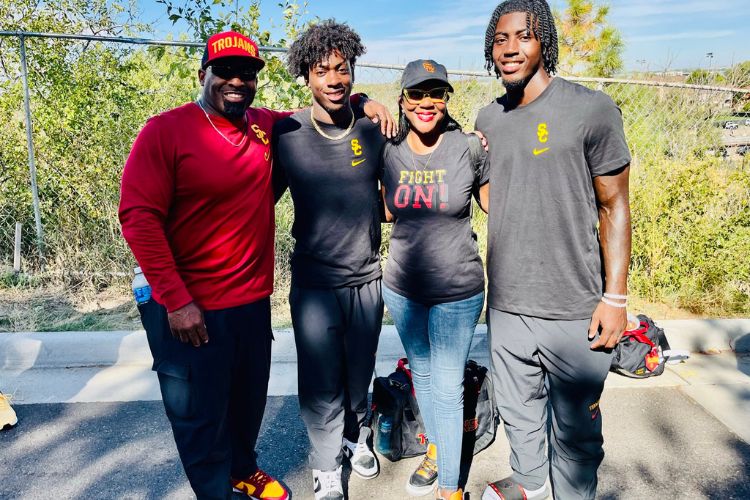 Alongside being a Realtor for Paragon Premier Properties, Sheva also works as a track and field sprint coach and strength coach for Bishop German High School. He also previously worked as a realtor for Engel & Volkers till 2017.
Renee also graduated with a degree in Criminal Justice Administration from San Jose in 1997. She currently works as a Senior Provider Recruiter for Alpine Physician Partners.
She previously worked as a Principal Talent Acquisition Partner for Genetech and a Principal Physical Recruiter for the Healthcare company Optum.
Zachariah and his older brother, Zion Branch, have had a similar career trajectory. They graduated from Bishop Gorman High School and decided they wanted to play college football with each other.
Standing at 6'2, Zion plays as a safety, but his debut season didn't go as planned as he suffered a season-ending lower-body injury last year. Zion is now focused on returning to USC's plans.