Jabari Greer's wife, Katrina Greer, passed away in 2020. The couple was married for a decade and shared three kids.
The former NFL cornerback, Jabari Greer, is a single father to five kids. He previously had two kids from his first marriage.
The retired athlete kick-started his career in the NFL with Buffalo Bills in 2004. He played three seasons with the Bills before moving to New Orleans Saints.
Jabari believes Katrina had been the biggest reason for his on-field success. She let him play freely and took care of everything off the field.
Katrina told him to join New Orleans Saints, where he won Super Bowl 44 with teammate Reggie Bush.
After being recently inducted into the New Orleans Saints Hall of Fame, Jabari remembered his late wife and said he always keeps her in his prayers.
Jabari Greer Wife Katrina Greer
Jabari Greer's wife, Katrina Greer, passed away in 2020 after battling a long illness.
Since then, Jabari has been raising five of his kids singlehandedly. Katrina was the founder and creator of The French Library in New Orleans.
In an interview with a New Orleans website, when asked why Katrina wanted to open a French library in New Orleans, she said it was because of her father's heritage.
Her father studied at McGill in Montreal, and her children were part of a French immersion program.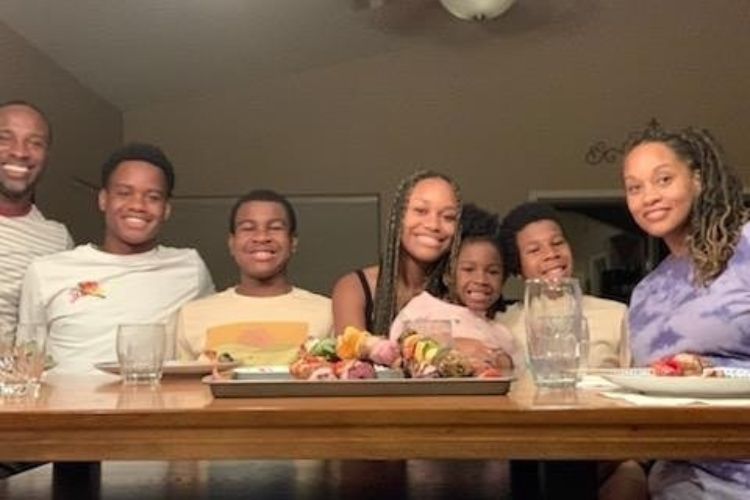 The lack of French books made her want to tap into the niche and make books like Harry Potter available to students. Though the idea was unique, the library couldn't attract many visitors and shut down in 2019.
Previously, on her Instagram, Katrina would share several photos of her kids, with the last post also being about her kids making a spring break schedule.
Jabari Greer Has Five Kids From Two Marriages
Even before he met Katrian, Jabari was raising two kids by himself.
In an interview with Canal Street Chronicle in 2019, Jabari said he didn't get along well with his former wife, and his two kids were always on his mind.
The former cornerback said he felt saddened thinking about how he couldn't be the father he wanted to be for those kids. And though he might not have been close to his kids, he surely spends more time with them now.
His Instagram is filled with family pictures and appreciation posts for his kids. He previously shared graduation pictures of his daughter, Jada, in 2021.
He also shared an appreciation post for his eldest son, Jeremiah, who is now a finance major at the University of Tennessee.
Jabari shared three kids, Shia, Elias, and Isadore, with his wife, Katrina. After Katrina's demise, Jabari has been once again tasked to raise the kids by himself.
His eldest son with Katrina, Shia, is 13, followed by Elias, who is 12. Being the doting dad he is, Jabari shares short videos with his daughter on Instagram.
Earlier this year, Jabari shared a cute video of him and his daughter, Izzy, preparing breakfast. He also has shared a video of him teaching his daughter to ride a bike.
It might be tough for Jabari to raise five kids by himself, but he is doing his absolute best to be a present father in their lives.