Jac Caglianone girlfriend Elli Mckissock is a rising volleyball player. They are a power couple with a passion for sports.
Elli Mckissock shares the same passion for sports with her American college baseball pitcher boyfriend, Jac Caglianone.
The couple is happy in their relationship, and we often see Eli uploading their pictures on Instagram.
The sophomore first baseman Jac Caglianone has significantly contributed to the Florida Gators' first College World Series win since 2017.
Caglianone's performance has elevated him to one of college baseball's brightest stars.
In 2023, Caglianone enters the College World Series as the NCAA home run leader (31 home runs) and leads Florida in RBIs (84).
With Jac's impressive performance, Florida is in College World Series final making him a potential top pick in the upcoming MLB Draft.
Moreover, Jac shares his alma mater with the former NFL player Cris Collinsworth.
Jac Caglianone Girlfriend Elli Mckissock: Volleyball Player
Elli Mckissock was born in Windermere, Fla., and has always been into volleyball and even played college volleyball.
She went to The First Academy as a high schooler and then, for further studies, got a volleyball scholarship Student-Athlete at the University of Florida.
In December 2023, Elli will be done with her graduation in Bachelor of Science degree in Telecommunications.
She plays in the Libero position and has gained valuable experience and skills during her playing varsity years.
In addition, Elli, on September 19, 2022, was honored as the 2022 SEC Defensive Player of the Week.
She was also selected to participate in the 2022 Team USA Collegiate National Training Team.
Apart from her varsity volleyball career, she came to the spotlight due to her American college baseball pitcher boyfriend, Jac.
Elli grew up with one older sister, Matti, who married Tobias Oliver on February 19, 2023.
Jac Caglianone Parents Jeff And Johanne Caglianone
Jac, known initially as Jeffrey Alan Caglianone, in Tampa, Florida, to his parents, Jeff And Johanne Caglianone.
His parents have always been a vital support in his life and have always valued his decisions about his sports interests.
The couple married on March 17, 2001, and has been living happily in the marriage since.
Apart from Jac, his parents were blessed with another child, a daughter named Samantha, a collegiate student-volleyball athlete at Santa Fe College.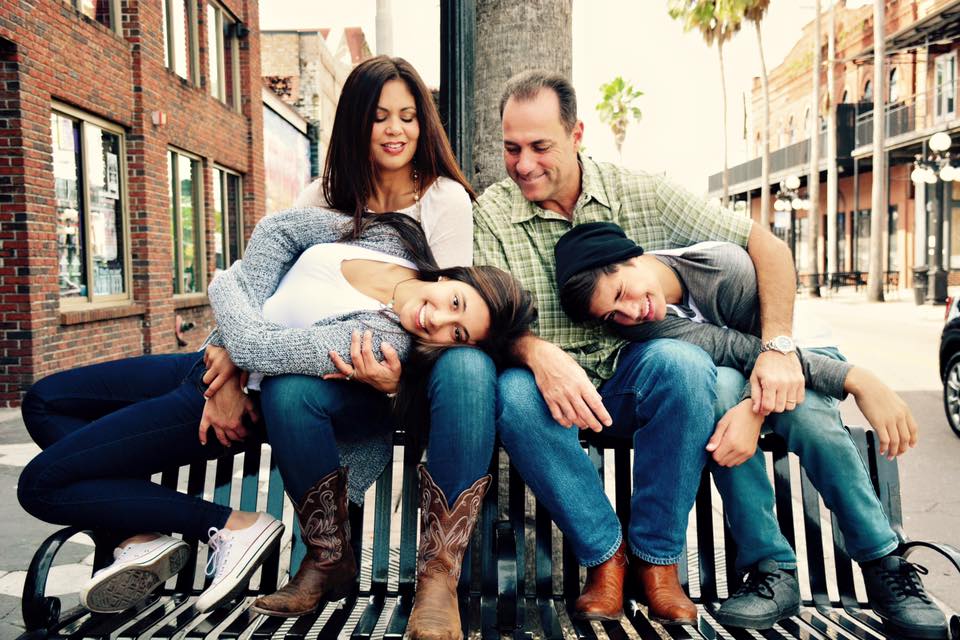 His mother, Johanne Caglianone, graduated from the University of South Florida (2010) in Business/Commerce.
Later, she went to Hillsborough Community College and earned an Associate of Arts (A.A.), Computer/Information Technology Administration and Management degree in Hillsborough Community College.
Johanne always liked being academically sufficient, so in 2019, she began her BA in Business Administration and Management from the University of South Florida.
She has also volunteered for Little Things-For-Cancer for almost four years to improve cancer patients' and their caregivers' quality of life.
Eventually, she started as HR Manager at Intellichief, LLC and Key West Aloe & Executive Assistant to Co-Founder and CEO.
On the other hand, his father, Jeff, went to Stetson University, BA, American Studies, 1986, and Stetson College of Law, JD, Cum Laude, 1988.
Jeff has a partnership firm named Caglianone Miller Zaifert (CVZ), where he served for over two decades.
His father played baseball (a pitcher) at Stetson and even coached as an undergrad on the women's softball team.
Jac has always followed his parent's guidance and shares his father, Jeff's passion for baseball.