The longest-reigning AEW Champion, Jade Cargill, is in a relationship with former professional baseball player Brandon Phillips.
It took four months for the baseball player to persuade the wrestler to go out on a date after they first met at Starbucks in the mid-2010s.
Together, they share a beautiful daughter named Bailey Quinn.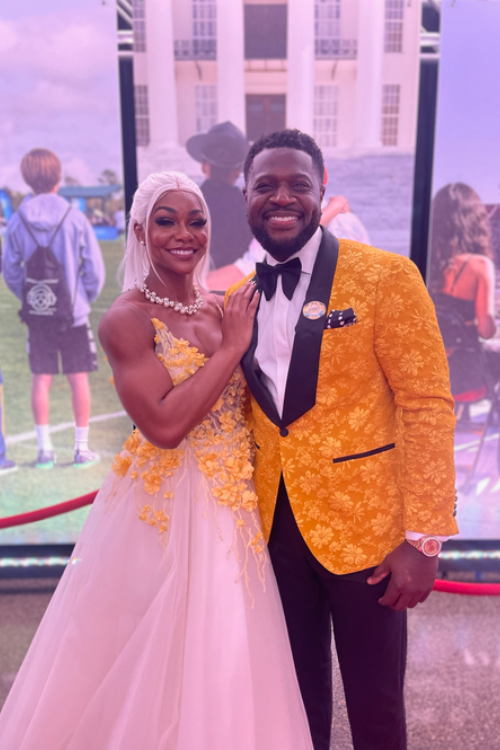 They are not only partners in love but also in business. The pair have established a new professional softball team based in Austin, Texas.
This article will cover the romantic relationship between Jade Cargill and her partner Brandon Phillips, including the story of how they met, their daughter, and their net worth and earnings.
Additionally, we'll explore the professional softball team they founded together.
Quick Facts
| | |
| --- | --- |
| Full Name | Brandon Emil Phillips |
| Known As | Brandon Phillips |
| Birth Date | June 28, 1981 |
| Age | 42 Years Old |
| Zodiac Sign | Cancer |
| Father's Name | James Phillips |
| Mother's Name | Lue Phillips |
| Nationality | American |
| Profession | Former Baseball Player |
| Net Worth | $40 Million |
| Partner's Name | Jade Cargill |
| Children | One |
| Social Media | Instagram, Twitter |
| Merch | Signed Baseball |
| Last Update | September 2023 |
Who is Brandon Phillips?
Brandon Phillips is a former professional baseball player who played as a second baseman in Major League Baseball (MLB).
Phillips was born on June 28, 1981, in Raleigh, North Carolina, to James Phillips & Lue Phillips.
The former baseball player attended Redan High School, where he played basketball & baseball.
In 1999, he was drafted in the second round of the MLB Draft by the Montreal Expos.
Phillips was then traded to Cleveland Indians in 2002 as a part of a six-player trade that involved Grady Sizemore, Cliff Lee, Lee Stevens, Bartolo Colon, and Tim Drew.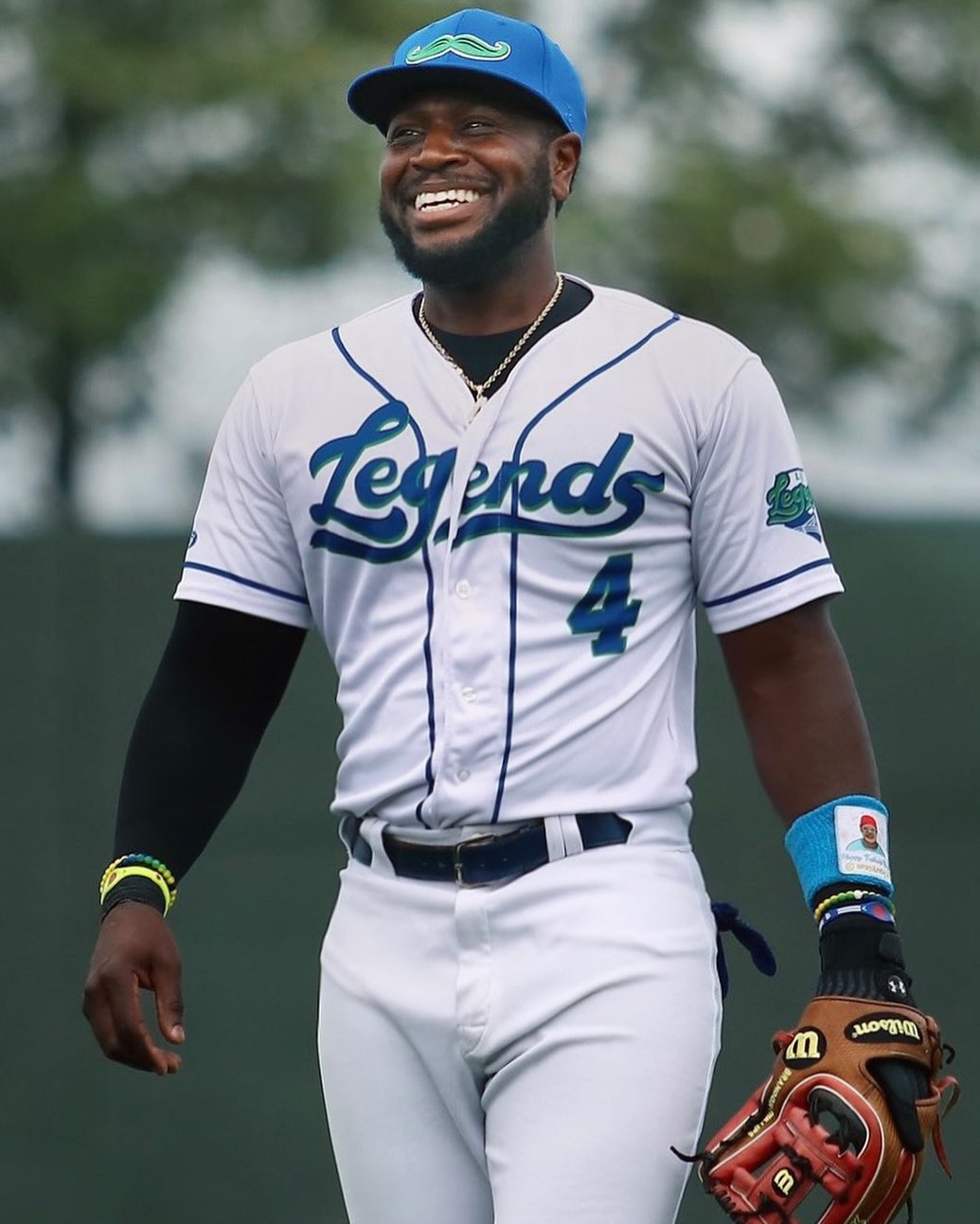 Phillips later played for the Cincinnati Reds (2006-2016), Atlanta Braves (2017), Los Angeles Angels (2017), and Boston Red Sox (2018).
Throughout his career, the former Reds second baseman received three All-Star team nominations in 2010, 2011, and 2013 and won four Gold Glove Awards in 2008, 2010, 2011, and 2013.
Moreover, he was awarded a Silver Slugger Award in 2011.
Age & Height Measurements
Brandon Phillips is currently 42 years old, and his zodiac sign is Cancer.
He stands exactly 1.83 m tall and weighs 211 lbs.
Brandon Phillips Family!
Brandon Phillips comes from a family with a strong sports background. His father, James Phillips, owns the Phillips Baseball Center in Pine Lake, Georgia.
Phillips' sister, Porsha Phillips, was selected as the 30th overall pick by the San Antonio Silver Stars in the third round of the 2011 WNBA Draft.
During the 2011 season, she played in 31 games, starting one of them and averaging 8.3 minutes per game.
His younger brother, PJ Phillips, was also involved in professional baseball as a player and is currently the manager of the New Jersey Jackals, having previously managed the Lexington Legends of the Atlantic League of Professional Baseball.
How Did Jade Cargill & Brandon Phillips Meet?
Jade met Brandon in 2015 when she was 22 years old and had just started modeling.
They met at a Starbucks when she was meeting her manager, who happened to be Brandon's childhood friend.
Brandon noticed Jade and asked about her, but it took four months for her to agree to go out with him.
Despite being an athlete herself, Jade initially was not interested in dating athletes.
Is Jade Cargill's Husband the Former Baseball Pro Brandon Phillips?
Despite being in a long-term relationship, the couple has managed to keep their marital status under wraps.
However, there has been speculation that they may have tied the knot in the late 2010s following the birth of their daughter, Bailey.
There have been no official statements or announcements from either of them confirming whether they have tied the knot or not.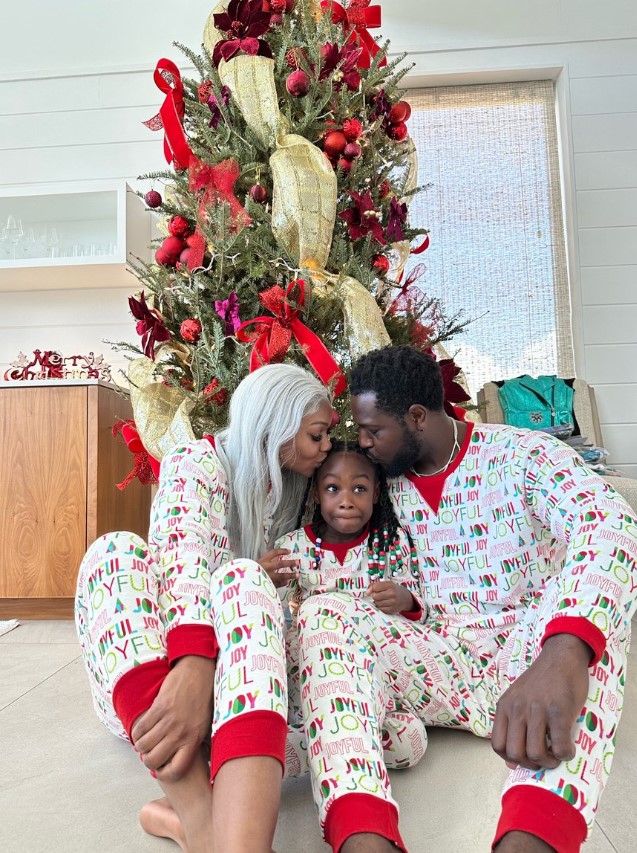 Regardless of the uncertainty surrounding their marital status, it is evident that the couple shares a strong bond.
They frequently engage in public displays of affection on social media, liking and commenting on each other's posts and tagging one another in their content.
One Daughter, Bailey Quinn
The couple shares a beautiful daughter named Bailey Quinn, who was born on April 18, 2017.
They have posted numerous photos of each other and their daughter, showing their love and affection for one another.
In 2019, Jade told Brandon about her desire to become a wrestler. Initially, Brandon did not understand why she would want to hurt herself but later started supporting her.
They worked out a schedule where Brandon would care for their daughter, Bailey, while Jade trained and vice versa.
Texas Smoke
In 2023, Brandon Phillips and Jade Cargill founded the Texas Smoke, a new professional softball team based in Austin.
The Texas Smoke is the fourth franchise to join the Women's Professional Fastpitch (WPF) league, which includes teams in Oklahoma City, Alabama, and Texas.
Tori Tyson is presently the head coach of the Texas Smoke, while Eric Mays is serving as the general manager.
Net Worth & Earnings
Brandon Phillips is estimated to have a net worth of $40 million as of 2023. His primary sources of income include his successful career as a professional baseball player, lucrative endorsement deals, and sponsorships.
On the other hand, Jade Cargill's net worth is significantly lower than Phillips' and is estimated to be between $1 million-$3 million.
Cargill has made a name for herself in All Elite Wrestling (AEW), gaining a following for her impressive physique and athleticism.
She has also secured endorsement deals with various brands, contributing to her net worth.
It's worth noting that both Phillips and Cargill have also invested in businesses outside of their respective careers.
For instance, in 2023, they co-founded the Texas Smoke, a new professional softball team, which could potentially bring in additional income in the future.
Interesting Facts
In December 2003, Redan High School retired his #7 jersey in his honor.
Phillips made history in the MLB by being the first player to achieve two three-run home runs, seven RBIs, and two stolen bases in a single game. As a result, the uniform and cleats he wore during that game were showcased in the Baseball Hall of Fame.
Frequently Asked Questions (FAQS)
What is the profession of Jade Cargill's lover?
Jade Cargill's partner is a former professional baseball player who now owns the professional softball team, Texas Smoke.
Do Jade Cargill & Brandon Phillips share kids?
The couple is blessed with a lovely daughter named Bailey Quinn.