Meagan Bumgarner being Jake Ferguson's girlfriend, was a hot topic back in 2019. Fans were curious about whether they had broken up or were still together.
Meagan and Jake Bumgarner were often seen spending most of their time together.
As a result, the audience and people today are curious about their current relationship status, as they don't post about each other very often.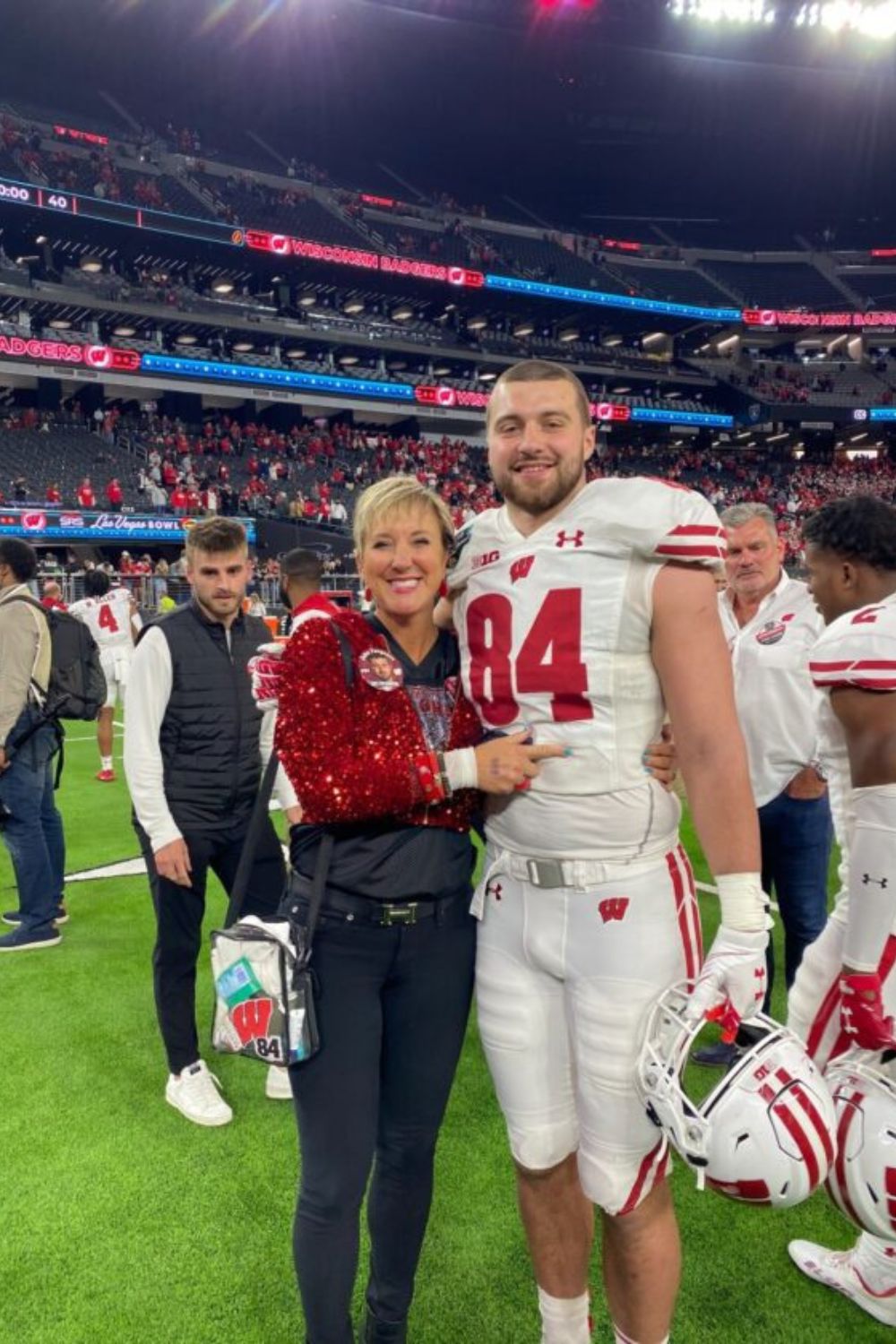 Jake Ferguson is an American football player who plays as a tight end for the Dallas Cowboys of the National Football League (NFL).
Ferguson was picked 129th overall by the Dallas Cowboys in the fourth round of the 2022 NFL Draft.
He scored his first NFL touchdown on a seven-yard touchdown reception in Week 6 against Philadelphia.
The tight end finished his first season with 19 receptions for 174 yards and two receiving touchdowns in sixteen games.
Jake Ferguson Girlfriend: Who Is He Dating?
The Dallas Cowboys tight end Jake Ferguson was reportedly previously in a relationship with Meagan Bumgarner in 2019.
Currently, the pair hasn't shared any pictures of their relationship with the public.
This has sparked curiosity about whether the duo has broken up.
Since they do not often post about each other and have not been involved in any rumors, we cannot draw any conclusions.
Furthermore, no sources have claimed their breakup or marriage, and they have not made any statements regarding it.
Regarding her details, Meagan Bumgarner graduated from the University of Wisconsin-Madison with a bachelor's degree in interior architecture in 2020.
Moreover, after finishing her graduation, she did an interior design internship at Camelot Interiors, Inc.
After completing her internship, Meagan became committed to The Sprinkman Design Collective as an interior designer for almost three years.
Presently, she is an administration and business development associate at LPG Investment Management.
The Football Runs In Jake Ferugson's Blood
Jake Ferguson's father, Brad Ferguson, was also a football player who played as a linebacker for Nebraska.
Moreover, the players' older brother Joe played as a safety for the Badgers from 2013–2017.
During that 2017 season, the Ferguson brothers occasionally practiced against one another, but they'd spent years preparing for just that circumstance.
According to their grandfather, the siblings had a blocking dummy in their playhouse
Their grandfather is football legend Barry Alvarez. Barry Lee Alvarez is a former football coach and an athletic director at the University of Wisconsin-Madison.
From 1990 until 2005, he was the head football coach at Wisconsin for 16 seasons.
He has the most victories and the longest head coaching tenure in Wisconsin Badgers football history.
After the 2005 season, Alvarez stepped down as head coach and continued as athletics director until July 1, 2021.
Jake's grandfather, Alvarez, recalls seeing Jake play for the first time. Barry remembered that Jake went to his grandfather and told him in a deep voice:
Hey, grandpa, grandpa. Did you see when I tackled that boy? I tackled him so hard he cried. I knew he was made for football at that point," Alvarez said.
Frequently Asked Questions (FAQs)
1. Who Is The Girlfriend Of Jake Ferguson?
Jake Ferguson is reportedly single; previously, he was in a relationship with Meagan Bumgarner.