Jalen Kitna's parents, Jon and Jennifer Kitna, were college sweethearts at Central Washington University. The couple shares four biological kids and two kids under guardianship.
Jalen's parents' story might have begun while at college, but they faced several adversities before it reached their wedding day. A man who was lost, Jon and Jennifer's relationship was saved by faith.
The two raised four kids, who in one way or another, are all part of the football family. Their oldest works as a coach at Lakota East High School with his dad.
For the Kitna family, everything felt like in place, and their ship was sailing smoothly before their son Jalen was arrested on November 30 on five felony child pornography charges.
But on July 6, 2023, all his charges were dropped as part of a deal that resulted in him pleading guilty to two counts of disorderly conduct. Jon and Jennifer were present at Eighth Judicial Circuit as Jalen read a statement of contrition.
Jalen Kitna Parents, Jon, And Jennifer Kitna
Jalen Kitna's parents, Jon and Jennifer Kitna, raised four kids in various states as Jon moved from one team to another while he was an NFL player.
Being the son of Jon Kitna, a 15-season NFL veteran, Jalen was expected to be great at the sport his father dominated. But Jalen was a later bloomer in football.
Jon Kitna Is A Former Football Player Turned Coach
Jon was born and raised in Tacoma, Washington, and was a walk-on at Central Washington University. Though he might've played in the NFL for several years, Jon didn't have the best of starts.
He believed his career was finished before it started. Jon was an undrafted free agent for Seattle Seahawks in 1996, and he took his time to settle down in the squad and even had to venture into the World League of American Football for a season.
After a successful season with Barcelona Dragons, Jon Kitna became the third-choice quarterback for Seahawks and played further three seasons with them.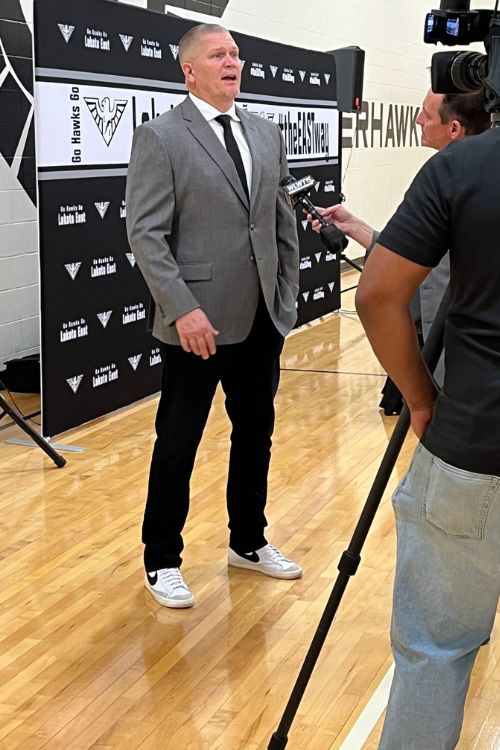 In his NFL career, Jon enjoyed the most success with Cincinnati Bengals and even won the NFL Comeback Player Of The Year with them in 2003.
After ending his NFL career in 2011, having played for Detroit Lions, and Dallas Cowboys, Jon moved towards a coaching career. He began in 2012 with Lincoln High School and has worked with four other high schools since then.
He even had a brief stint with Dallas Cowboys as a quarterback coach, but it was only for a season. Earlier this year, Kitna was hired by Lakota East High School as their head coach.
Jennifer Kitna Stuck Through It All
Jennifer Kitna is the college sweetheart of Jon Kitna. She crossed paths with the football player when they were students at Central Washington University.
They fell in love immediately and began dating, but Jon's alcoholism and cheating almost ended their relationship in 1993. In a YouTube video shared by My Story, Jon talks about how Christianity saved his life and relationship.
Though Jon cheated on her, Jennifer was ready to give him one last chance as Jon tried to seek help for his problems. Together the couple became Christian and tied the knot in 1994.
It was said Jalen was close to his mom, and when Gators were trying to make him commit, they flew his family in and tried to impress his mom so he would pick them.
So, to see her son face such charges might've left Jennifer devastated. She is available on Instagram but has her handle in private mode.
Jalen Kitna Siblings
Jalen Kitna has two brothers and one sister and has two other siblings, whose guardianship was taken by his parents.
The former Gators player shares a strong bond with his three biological siblings, Jordan, Jada, and Jamison. Out of the three siblings, it's only Jada, who is currently active on social media.
Jordan Kitna Is A Former Collegiate Football Player
Jordan Kitna, the oldest of four Kitna children, is a former collegiate player at Cisco College and Colorado State University-Pueblo.
A quarterback, Jordan previously played for Waxahachie High School and received All-American honors and All-State honors for the Abes.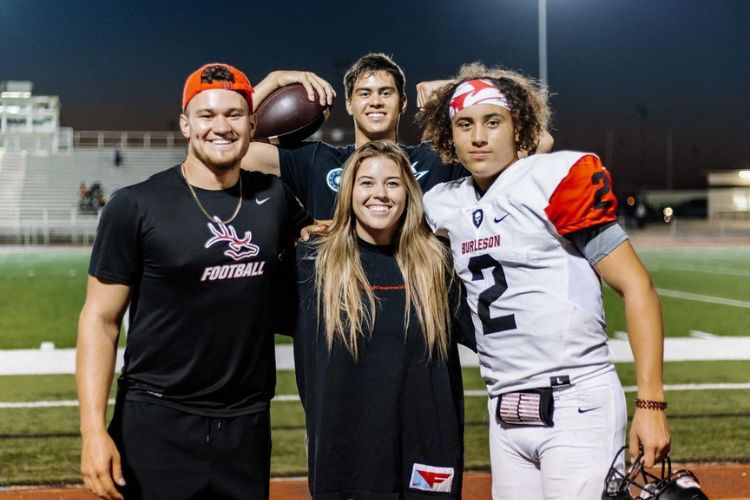 He then joined Cisco College, where he played his freshman season before transferring to Colorado State.
At Colorado, Jordan decided to focus on academics more as he graduated with a bachelor's degree in BBA with summa cum ladue and was on top of his class.
Jordan joined Lakota East High School as an offensive coordinator, where his dad is the head coach.
Jada Kitna Is A Custom Sneaker Artist
Jalen Kitna's older sister, Jada Kitna, earlier this year received the opportunity to make custom cleats for a few of the players playing in the Pro Bowl Trophy.
Jada is an Arizona State University graduate and multi/interdisciplinary studies degree in 2021. Previously, Jada worked as a student equipment manager for Texas Christian University.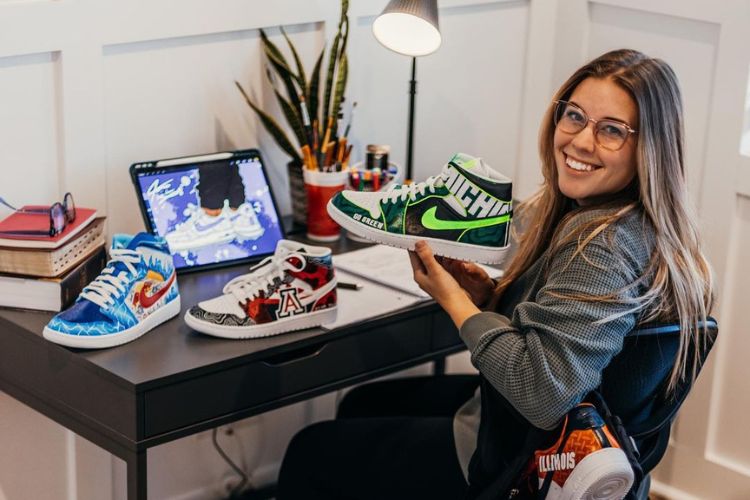 She also interned in the same position for the Denver Broncos in 2020 while working with Sun Devil Athletics.
Jada is available on Instagram with the username @jada.henderson77 and has shared several photos with her family. She tied the knot earlier this year with LaDarius Henderson, a collegiate football player for Michigan.
Jamison Kitna Is A Quarterback For Lakota East
The youngest member of the Kitna family, Jamison, is currently in his junior year at high school.
Standing at 6 ft 2, Jamison spent his sophomore season with Burleson High, Texas. One of the reasons for his move was his father's employment at Lakota East.
In April, Jamison took a trip to the University of Pittsburgh and shared a couple of pictures of his visit on his Twitter.
The youngest brother of Jalen Kitna has also received offers from Baylor, Duke, Houston, North Texas, Texas Tech, UAB, and UTSA.