Jalen Milroe is madly in love with his girlfriend, Hannah Rimkus. The couple have a wonderful relationship and have been together for quite a while now.
Quarterback Jalen Milroe is on course to become a top pick in future NFL drafts. The student-athlete has so far been impressive and is on the recruiters' pick list.
Moreover, his personal life is also taking shape, as he is in a committed relationship. Jalen is dating Hannah Rimkus, and she also attends the same university.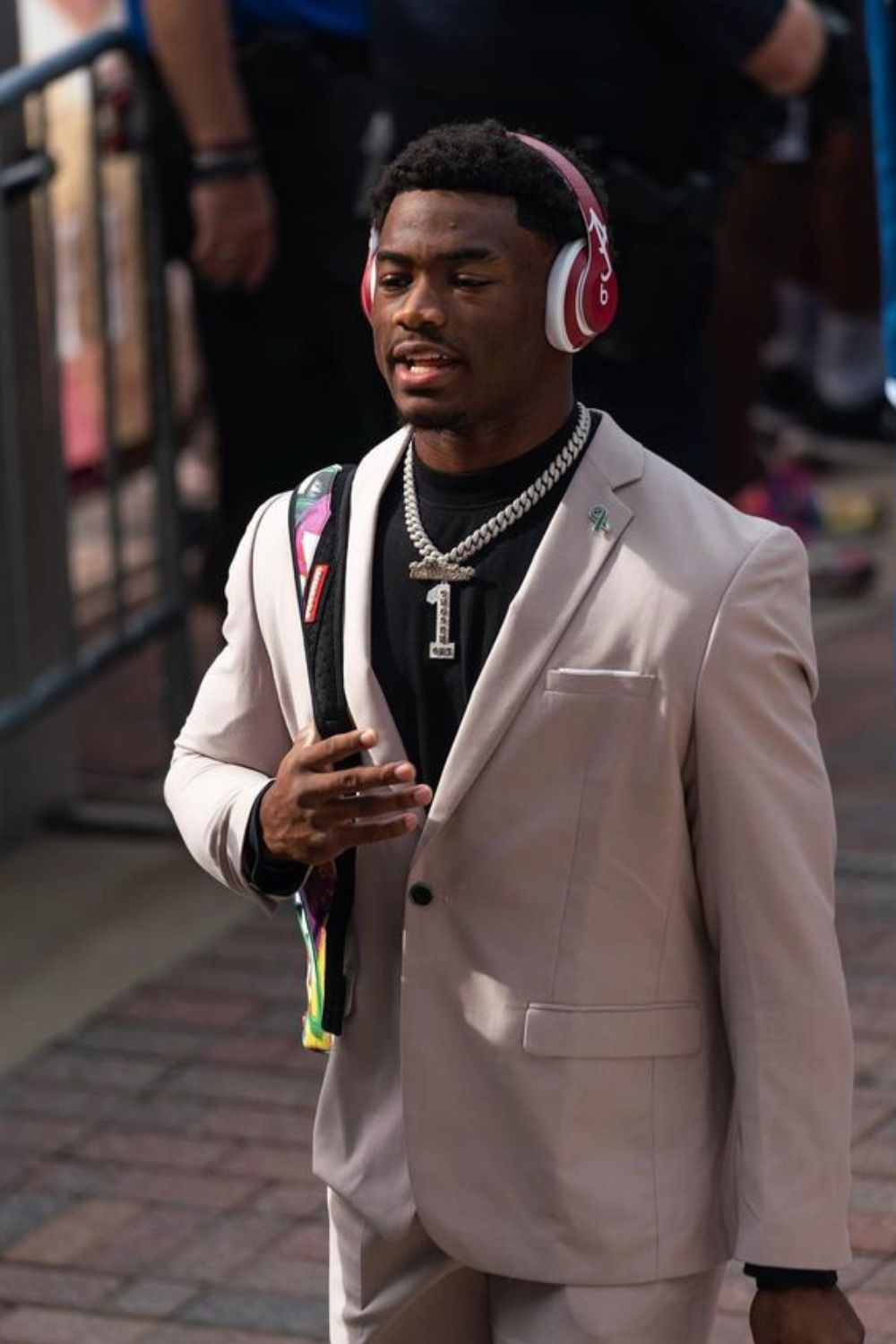 Jalen Milroe is a 20-year-old college football player from Katy, Texas. He is a quarterback and represents the University of Alabama's football program.
Jalen started playing right from his high school and had insane stats as a junior as well. He led his school team, Tompkins High School, to over 30 wins in three seasons.
Despite committing to his native state's university, Milroe opted to join the University of Alabama. Initially, he was a backup and redshirted his freshman season.
However, the talented young quarterback soon took over the starting role. Currently, Milroe is a sophomore and the star player of the Alabama Crimson Tide.
He has featured in huge games such as the Cotton Bowl Classic, CFP National Championship, and Sugar Bowl.
Meet The Girlfriend of Jalen Milroe: More on Their Relationship Timeline
Jalen Milroe is in a blossoming relationship with his sweetheart, Hannah Rimkus. The couple does not show off much, but we know they are very deeply in love with each other.
The love birds surely want to take it to the next level and put a ring on it soon.
Who Is Hannah Rimkus?
Hannah is also an alumnus of the University of Alabama. Her age is not public, but she celebrates her birthday on January 9.
Furthermore, she was born and raised in Illinois and attended Lockport Township High School. She is also an alumnus of Homer Junior High.
Hannah is a graduate of nursing from the class of 2022. In addition, she is an extraordinary student.
The nursing major was one of the names on the UA Presidents List and Dean's List in 2019, with an academic record of 4.0. Previously, she was on the President's List of 2018.
Moreover, she is an ideal student with a complete focus on her career.
Hannah is on Instagram with 10k followers, however, she maintains utmost secrecy and has a private account.
Jalen And Hannah: Relationship Timeline
Talking about their relationship timeline, we cannot exactly pinpoint when the couple started dating.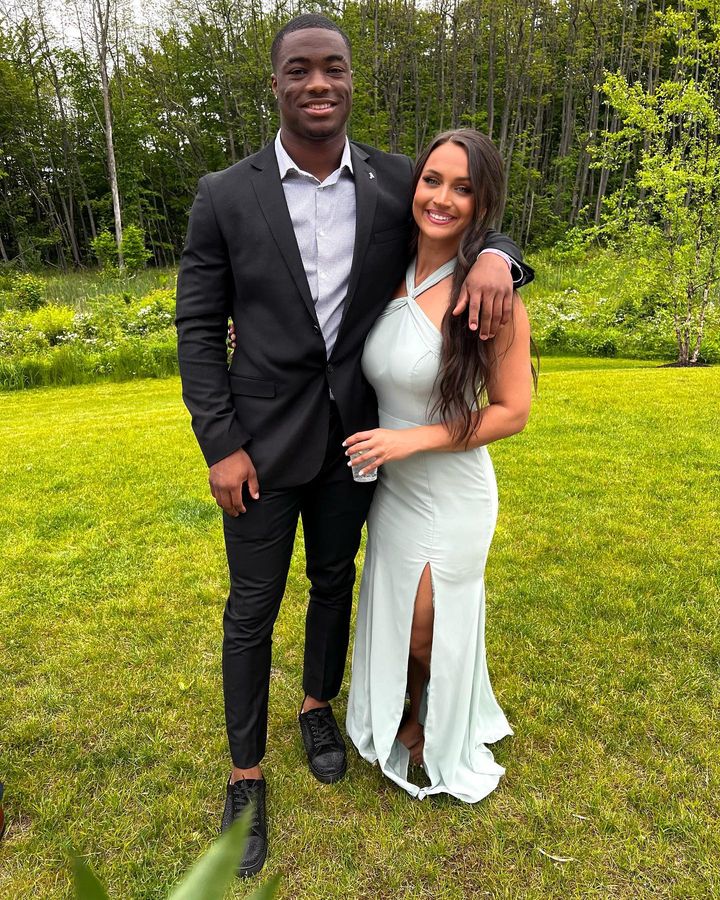 Nonetheless, we can presume they met at the University of Alabama. Since Jalen is from Texas and Hannah from Chicago, there would be very little chance for them to cross paths elsewhere.
Anyway, it doesn't matter where they met or when they met. The important thing is the couple is extremely head over heels.
Although Jalen doesn't post much, through his few pics, we can know how deeply the two adore each other.
Jalen Milroe Is A Local Hero At The UA
A few months ago, Jalen was a man whose status was not sure regarding the team's starting role. His career has so far seen quite a few injuries, but slowly the tides are turning.
The quarterback has since improved week after week, breaking his barriers. Just recently, he gave a record performance as the Alabama Crimson Tides won against Texas A&M.
When Jalen was leaving the field after the game, his family, friends, and fans showered him with love and hugs.