Jalen Milroe's parents, Quentin and Lola Milroe, have military backgrounds. The couple raised three kids in Katy, Texas, after settling in the city in 2005.
Milroe might have grown up as a Texas fan, but his father has stated their first choice was always Alabama. The Alabama quarterback had already committed to Texas before the call from Nick Saban made him change his choice.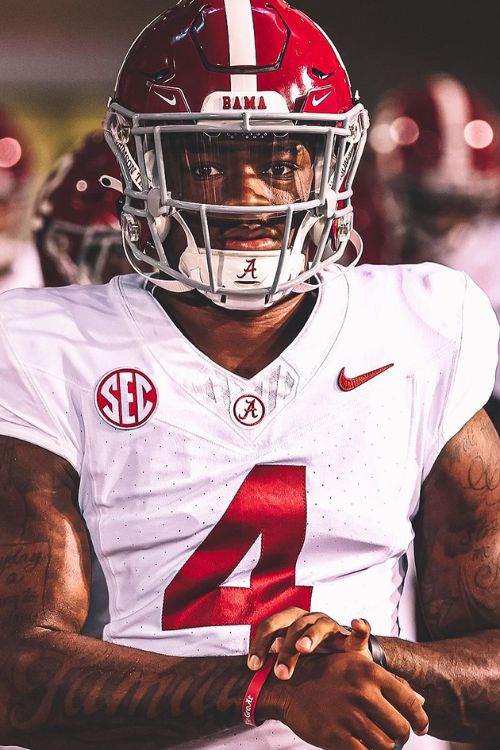 On Sunday, Milroe had a career-defining performance against Texas A&M. He threw for 321 yards resulting in three touchdowns.
Since Saban announced Milroe as the starting quarterback for the rest of the season, he has led the team to three straight conference wins and an undefeated record in SEC play.
Jalen Milroe Parents, Quentin, And Lola Milroe
Jalen Milroe's parents, Quentin and Lola Milroe raised the quarterback in a disciplined household. Both his parents come from a military background.
His father, Quentin Milroe, served in the US Marines, having been placed in Iraq. His mother, Lola, comes from a Navy background. Due to his parents' profession, Jalen lived in various states as a kid.
Milroe previously lived in California, Maryland, and Houston, and finally, the family settled in Katy. The footballer believes the constant change of scenery as a child made it easy for him to adapt to any situation and people.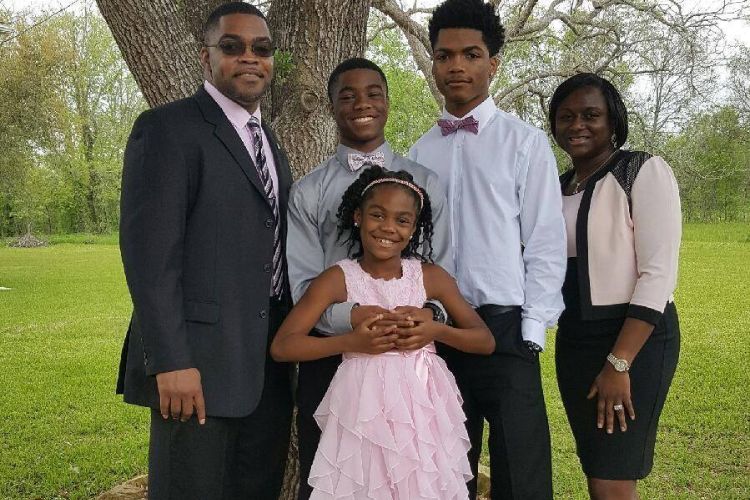 In a previous interview, Quentin revealed that the Alabama quarterback grew up as a Texas fan. The family had recently settled in Texas in 2005, and the three-year-old Jalen immediately became a big fan of Vince Young and Texas.
But when Alabama came calling, Quentin flipped and joined Coach Saban's team, backing down from his commitment to Texas. Other than being a fan of Texas growing up, Jalen was also a big fan of Head Coach Tom Herman.
But as Herman left for North Carolina State, so did Milroe's belief in the Texas team. Saban and his team continuously pursued Jalen, and Milroe said to his father, "Dad, how can I tell Coach Saban no?"
In the family interview with Alabama Rivals, Quentin recalled the exact moment Jalen received the offer from Alabama. Quentin and Lola laughed, remembering Jalen's hurried footsteps to break the news to his family.
The couple also said Alabam had always been Jalen's first choice and that the family loved the order Saban's program presented and Crimson Tide's commitment to excellence.
Quentin And Lola Milroe Talk About Their Son's Faith
In an interview, Quentin said his son was religious and said his son's faith was unwavering. He further stated that Jalen reads the Bible in the locker room before every game.
There's also a picture of the quarterback reading the Bible in the locker room if anybody needed proof. Quentin said faith had a huge role in Jalen's success in Alabama.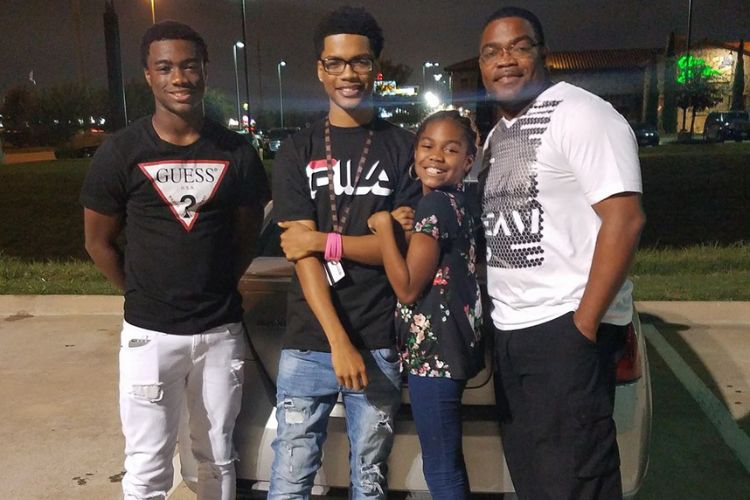 Milroe Sr believes his son wouldn't have made it this far if it weren't for his faith. The former Marine is active on Facebook and has shared a few family photos.
One of the family photos also shows Jalen's two siblings, a brother and a sister. There's not much information on his brother, but his sister's name is Jania Milroe, and she is available on Instagram with the username @luvvjania_.
The quarterback shares a strong bond with his parents and has a special handshake reserved for his mother, Lola. Earlier this year, before he boarded his bus, Jalen greeted his mother with a handshake, which later went viral on X (formerly Twitter).