We are all well aware of Jalen Ramsey's sensation as a professional cornerback on the NFL (National Football League) field. Indeed, as we are step by step immersed in his gameplay and skills, we are also equally interested in his private aspects of life.
However, Jalen Ramsey does have a confusing life in personal. Also, he has dated a few gorgeous ladies to date, but he only had a long relationship with Breanna Tate. Well, she is also the mother of his two daughters.
Today, we will dive into his relationships and talk about his beautiful daughters. As we talk a short trip onto the topic, feel free to add any known details.
Let's start with a quick dose of facts on Jalen Ramsey, his relationship, and his daughters.
Quick Facts
| | |
| --- | --- |
| Elder Daughter's Name | Breelyn Erin |
| Date of Birth | July 16, 2018 |
| Age | 4 Years Old |
| Zodiac Sign | Cancer |
| Education | Not Available |
| Younger Daughter's Name | Brooklyn |
| Date of Birth | September 27, 2019 |
| Age | 3 Years Old |
| Zodiac Sign | Libra |
| Height and Weight | Not Available |
| Father's Name | Jalen Lattrel Ramsey (Nickname: Fruit Punch) |
| Mother's Name | Breanna Tate |
| Grandfather's Name | Lamont Ramsey |
| Grandfather's Name | Margie Ramsey |
| Uncle's Name | Jamal Ramsey |
| Religion | Unknown |
| Nationality | American |
| Ethnicity | Unknown |
| Net Worth | Over $10 million |
| Social Media | Instagram, Twitter |
| Merch of Jalen Ramsey | Jersey, Cards |
| Last Update | December, 2022 |
Jalen Ramsey's Daughters
At present, Jalen Ramsey has two daughters, Breelyn Erin and Brooklyn. Breelyn is his first daughter, born on July 16, 2018, while Brooklyn, his second daughter, was born on September 27, 2019.
You might also want to read about Tom Brady's Daughter and her details.
First Daughter, Breelyn Erin
When Breelyn was born in 2018, Jalen was reporting for his training camp with the Jaguars. However, he took his leave and missed four practices to spend extra time with his family in Tennessee.
Coach Doug Marrone was the one to bring him on the team, and hence, he was also the one to excuse his absences.
Initially, Jalen spoke about his first child's expectations during the interview with Eastbay. Furthermore, he also added his belief that his daughter would be a track and field star because both he and Breanna excelled during high school and college.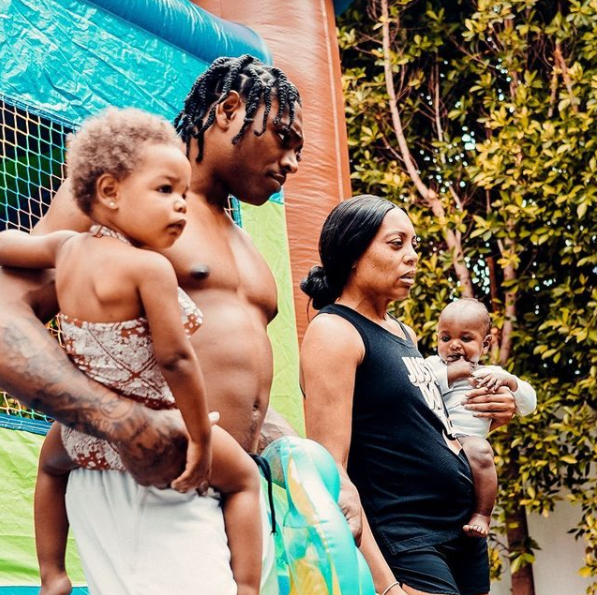 Later, Jalen announced the birth of his first child through Twitter.
'For me, family is among the most important things in my life, along with faith and football. Today starts a new chapter in my life, as Bre and I are blessed to welcome our baby into this world.'
After his return, he did talk about his daughter. Jalen stated that he fed her while his former wife, Breanna Tate, would change her diapers.
Second Daughter, Brooklyn
On September 27, 2019, Jalen Ramsey and Breanna Tate had their second good news in their lap, their second daughter, Brooklyn. Right after the news, Jalen updated his Twitter account bio as "Dada to Queens Breelyn & Brooklyn."
Before flying to Nashville, Tenn., for the birth of his second child, Jalen was on leave due to his sore back. Also, he had requested to be traded from the Jaguars.
Click to read about Patrick Mahomes's daughter and the information that is there about her.
Brief Glance on Jalen Ramsey and His Relationships
Jalen Ramsey was born on October 24, 1994, in Smyrna, Tennessee, to Lamont Ramsey and Margie Ramsey. He also has an older brother named Jamal Ramsey.
Growing up, Jalen attended the Battle Ground Academy in Franklin, Tennessee, where he played basketball, track, and football. Following it, he enrolled at Middle Tennessee State University in Murfreesboro, Tennessee.
At first, Jalen Ramsey stood as a professional footballer in the 2016 NFL Draft. Jacksonville Jaguars drafted Jalen in the first round as the 5th overall pick. Today, he is the football cornerback for the Los Angeles Rams of the National Football League (NFL).
In the meantime, his recent contract extension in 2020 with the Rams has made him the highest-paid defensive back in league history at the time.
Relationships
At present, it is unknown whether Jalen Ramsey is dating anyone or is single. Indeed, some rumors are flying that he is again on with a new girl; however, his Instagram and social media sites say other.
As per his social media accounts, Jalen doesn't seem to be dating anyone at present. Therewith, let's see the details on his daughter's mother and the other girls he has dated to date.
Who is Breanna Tate?
Breanna Tate is a former athlete and daughter of Golden Tate Jr. and Yolanda Tate. She specialized in sprints and bagged the 2013 TSSAA D-II state title in the 100 meters and 200 meters during her days.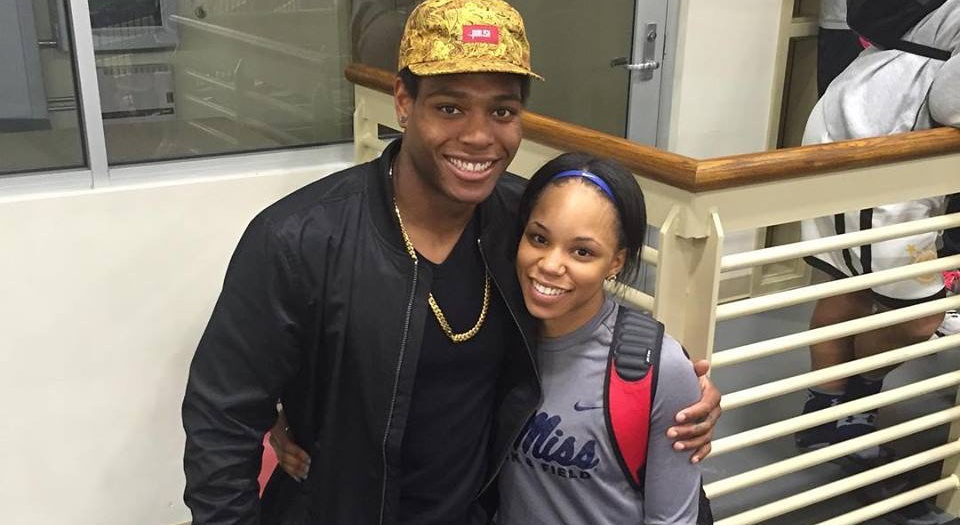 According to the sources, the duo met and fell in love in 2015, commencing their love story. Likewise, Jalen had dated Chelsea Williams before Breanna; however, they separated due to their personal differences.
Today, Breanna and Jalen have also separated ways, but the duo co-parents their daughters. However, the facts about her earnings and net worth are not available.
Monica Giavanna
After breaking up with Breanna Tate, Jalen Ramsey dated Monica Giavanna, a Las Vegas-based dancer. Indeed, his new relationship announcement in 2019 bought anger and upset Golden Tate.
Right after his announcement, Golden Tatee tweeted on the post that announced his new girlfriend.
"He knows he gonna have seen me."
-Golden Tate
Again, not long after, in March 2020, the duo also split up. At the same time, it is said that Jalen cheated on Monica.
Now, he is rumored to be dating an anonymous girl since 2020 Halloween. Apparently, they were both together on Halloween.
Jalen dressed up as an Egyptian Pharaoh, while his girlfriend dressed up like a mummy. Additionally, Jalen's girlfriend wished to be unknown.
Click and follow on about Skylar Thompson's jersey, games, and much more in detail.
Social Media Presence
The two little girls of Ramsey are not mature enough yet to handle the social accounts. But, don't worry, you can get a glimpse of Jalen Ramsey's daughters from his social accounts.
Instagram: jalenramsey
Twitter: @jalenramsey
Frequently Asked Questions (FAQs)
Which jersey number does Jalen Ramsey wear? What is his career statistic like?
Jalen Ramsey wears jersey number 5 for the Los Angeles Rams. He has a career statistic of 287 tackles, 58 pass deflections, 11 interceptions, 3 forced fumbles, and a single touchdown.
What is Jalen Ramsey's net worth like?
Recently, Jalen Ramsey signed a 5 year, $100,000,000 contract with the Los Angeles Rams. this contract consist of a $25,000,000 signing bonus, $71,200,000 guaranteed, and an average annual salary of $20,000,000.
As of 2021, he maintains a cap hit of $9,700,000 and a dead cap value of $45,000,000.