Jewell Loyd is a professional basketball player for Perfumerias Avenida in Spain's Liga Femenina de Baloncesto and the Seattle Storm of the Women's National Basketball Association (WNBA).
The American shooting guard was selected as the first overall pick in the 2015 WNBA draft by the Seattle Storm. Before her professional career, she showcased her skills in college basketball at Notre Dame.
She has an impressive list of achievements in her basketball career. She is a two-time WNBA Champion, having won the title in both 2018 and 2020.
In addition, she earned an Olympic gold medal in 2020 as a member of the USA women's basketball team.
She also excelled internationally, winning gold medals at the FIBA World Cup in 2018 and 2022.
Jewell is considered the future of women's basketball thanks to her incredible skills and athleticism. She is a versatile, explosive, fearless, and smooth player who can score from anywhere on the court.
Jewell's mentor, Kobe Bryant, used to call her "Gold Mamba." And Nike signed her to represent Kobe's signature line as its female face.
Jewell Loyd Brother
Jewell Loyd has an older brother named Jarryd, who was born on May 16, 1986. He is seven years older than Jewell (born October 5, 1993).
Jewell's older brother played basketball at Valparaiso University and also professionally in five different countries.
Additionally, he has worked in the financial industry, specifically managing a derivatives portfolio for one of the largest FCMs in the Chicago Land Area. In this role, he utilized algorithmic and machine-learning techniques.
He specializes in deploying capital across diverse global markets, employing various investment themes, techniques, algorithmic strategies, and durations.
He is actively involved in portfolio planning, strategy development, execution, and operations management.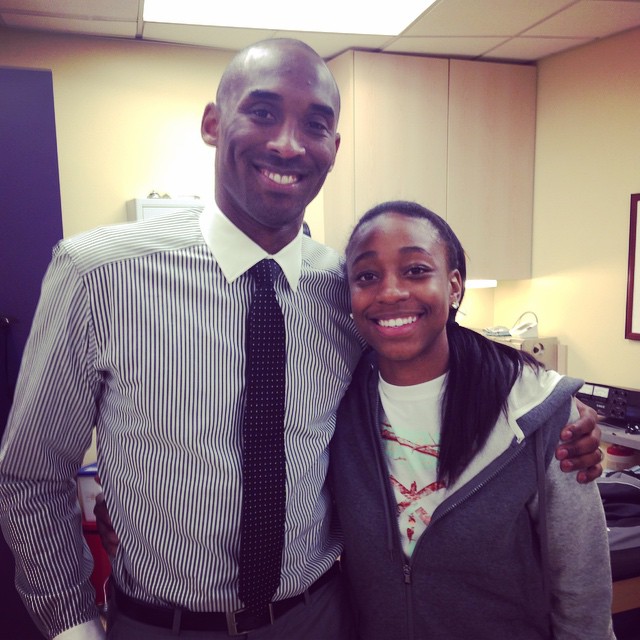 Jarryd served as a role model on and off the court, and Jewell looked up to him immensely, often emulating his actions.
As she focused on basketball in high school, Jewell continued seeking her brother's expertise, benefiting from his successful basketball career that involved playing professionally overseas.
This close mentorship continued even during her college years, as evidenced by their pregame phone calls.
These things highlight their brother-sister relationship and how Jarryd's presence in Jewell's life has impacted in her successful career.
Jewell's elder brother is also the one to be credited for her work ethic and for transforming her into a dedicated disciple of the game, constantly seeking knowledge and improving her skills.
Family
Jewell Loyd was born in Lincolnwood, Illinois, as the daughter of Gwendolyn Davis-Loyd and Calvin Loyd.
Gwendolyn is a retired educator. Inspired by her daughter's journey, she wrote a book titled "The Invisible Disability," which was published in 2020.
The book sheds light on Jewell's struggle with dyslexia, a topic the Olympic athlete has been open about.
Similarly, Calvin is a tennis instructor. He is an accomplished and supportive figure in her life.
His presence and support have played a significant role in Jewell's journey as a basketball player and her personal life.