Jason Richardson has been in a loving marriage relationship with his wife, Jackie Paul, since 2011 and has three kids.
Jason Anthoney Richardson is an American former professional basketball player who played 14 seasons in the NBA.
Born on January 20, 1981, in Saginaw, Michigan, Richardson attended Arthur Hill High School and led his team to the Class A championship game.
After high school, he committed to play for the Michigan State Spartans and was named Big Tem First Team in his sophomore year.
His professional NBA career began with the Golden State Warriors as the 5th overall pick of the 2001 NBA draft.
Richardson rose to prominence with the Warriors for his outstanding scoring, ability to dunk, and dedication to the team and fans.
Later, he went on to play with several other teams like Charlotte Bobcats, Phoenix Suns, Orlando Magic, and Philadelphia 76ers.
He also signed with the Atlanta Hawks, but less than a month later, he started experiencing knee pain, which was diagnosed as bone spurs.
Following the diagnosis, he announced his retirement from professional basketball, citing he feared he would be impaired for the rest of his life if he continued playing.
Jason Richardson Wife Jackie Paul And Kids
Jason married Jackie Paul in 2011. Since then, the pair has been together with each other through thick and thin.
They share three children together, two sons and one daughter.
Their first child, a daughter, Jaela Richardson, was born on November 30, 1999. Jaela is a Metropolitan State University of Denver graduate of class 2022.
She played basketball for the Roadrunners and finished her collegiate career ranking third in program history with 1.4 BPG, fourth with 76 blocked shots, and 17th with 6.1 RPG.
She was also a four-year varsity letter winner for basketball at Cherry Creek High School.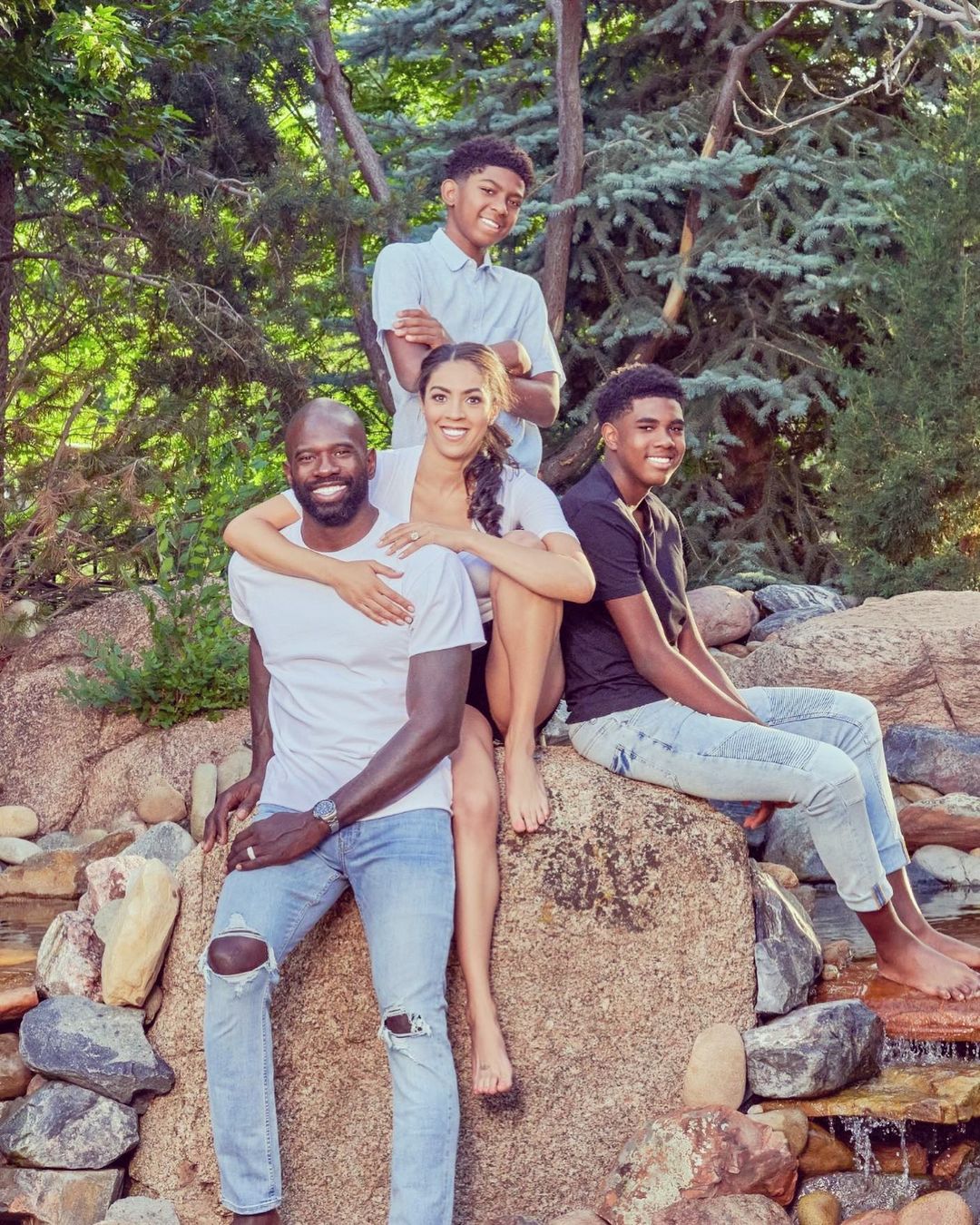 Jason's other two kids share the same birthday (October 17) but were born two years apart, Jase Richardson in 2005 and Jaxon Richardson in 2007.
Both of them play basketball for Bishop Gorman High School (BGHS). Jase Richardson is in his senior year, and plays point guard for the team.
He has already received offers from 15 different colleges and has shortlisted 8 names: Alabama, Arkansas, Cincinnati, San Diego State, Stanford, Virginia, and USC.
The youngest Richardson, Jaxon, plays small forward for BGHS.
Jason Richardson Scandal With His Teammate's Wife
Jason Richardson was involved in a scandal with his then-teammate's wife, Alejandra Amarilla.
Steve and Jason played for the same team, Phoenix Suns, from 2008 to 2010. And Steve's then-wife and now ex-wife allegedly cheated on him with Jason.
Interestingly enough, the Suns traded Richardson to the Orlando Magic in December 2010.
Alejandra and Steve shared the vows in 2005 and had three children together. They had an ecstatic marriage life until 2010.
After the incident, they started living separately, and at the time of the birth of their third child, Steve publicly announced that they had decided to part ways.