Following his father's footsteps, Jason Williams' son, Jaxon Williams, is also a basketball player. Young and talented, he has been in the industry since his high school days.
Widely popularized as "White Chocolate Jr." Jaxon has his skillset but only came to the spotlight as Jason William's son. During his game, Jaxon is all up for aggression and shooting touch.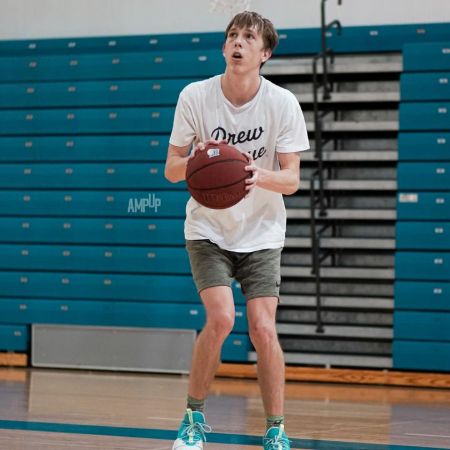 In this article, we will talk about the details of Jaxon Williams' life details and family. However, when we talk about it, let us first get through a quick dose of general facts about him.
Quick Facts
Full Name
Jaxon Williams
Date of Birth
September 23, 2001
Birth Place
The United States
Nick Name
White Chocolate Jr.
Religion
Christianity
Nationality
American
Ethnicity
Unknown
Zodiac Sign
Libra
Age
21 Years Old (as of June 2022)
Height
6 feet 4 inches (1.93 meters)
Weight
165 lb (74 kg)
Hair Color
Light Brown
Eye Color
Dark brown
Build
Athletic
Father's Name
Jason Williams
Mother's Name
Denika Kisty
Siblings
Two sisters named Mia Williams and Nina Williams
Education
IMG Academy

Bradenton High School

Grandparents' Names
Delana Williams and Terry Williams
Uncle's Name
Shawn Williams
Marital Status
Unmarried
Girlfriend
None
Profession
Student basketball player
Position
Guard
Net Worth
$20 million (Jason Williams)
Social Media
@roadrunnajax
Last Update
June 2023
Body Measurements
Jaxon Williams is a young man with a physically toned body. He stands tall at 6 feet 4 inches (1.93 meters) while weighing 165 lb (74 kg).
Well, Jaxon is a gorgeous man with a fair skin tone. He has shortcut light brown hair with dark brown eyes.
LeBron James is remarkably respected for his on-court mission and is coequally a committed father. Disclose everything about his fatherhood on LeBron James Kids: Net Worth, Fame & More!
Jaxon Williams | Early Life
Like his father, Jaxon Williams is also entirely private about his life details. He was born in the United States on September 23, 2001, to his parents, Denika Kisty and Jason Williams.
Well, he was born under the star sign of Libra. Apart from it, not much is known about his early life and childhood days.
Well, he is currently enrolled at the IMG Academy in Florida. He is not involved with any professional team for matches. However, he does play on the state level for his high school team.
As a new addition to the team of IMG Academy, he is known to have excellent court awareness.
Mother Denika Kisty
Jaxon's mother, Denika Kisty, is a popularized All-American javelin thrower. She also used to be the Florida Gators track and field team member.
Regarding her education, Denika is a high school graduate from the University of Florida in Gainesville, Florida. She has always been a sports enthusiast.
Later, after her marriage and kids, Denika left the sports industry to be a house manager. As for her social media handle, Kisty is somewhat not active on social media and has stood away from every social media site.
Thus, she might not want to get drawn away from the social world and keep her life reasonably confidential.
If you want to learn about Denika Kisty in detail, you should check out our article on her. Click to follow!
Father Jason Williams
Well-known as the former professional basketball point guard in the NBA, Jason Williams has devoted twelve years in the league.
As a West Virginia native, Jason attended Marshall University and the University of Florida for his education. It is also where he developed his love and passion for the basketball game.
Later, he entered the NBA in the 1998 draft as the seventh overall pick in the first round.
Social Media
You might as well be interested in checking out Jason Williams' posts and uploads. Follow his social media sites.
He is on Instagram as Jason Williams (@jasonwilliams55) with 485k followers. Similarly, he is on Twitter as Jason Williams (@55Buckets) with 97.8k followers.
Furthermore, you might also get in-depth information on the former basketball player, Jason Williams. Follow out articles on the topic right here.
The Parents' Relationship
From the beginning, Jason Williams and Denika Kisty kept their relationship to the utmost privacy. Their relationship has always been confidential until they married in September 2003.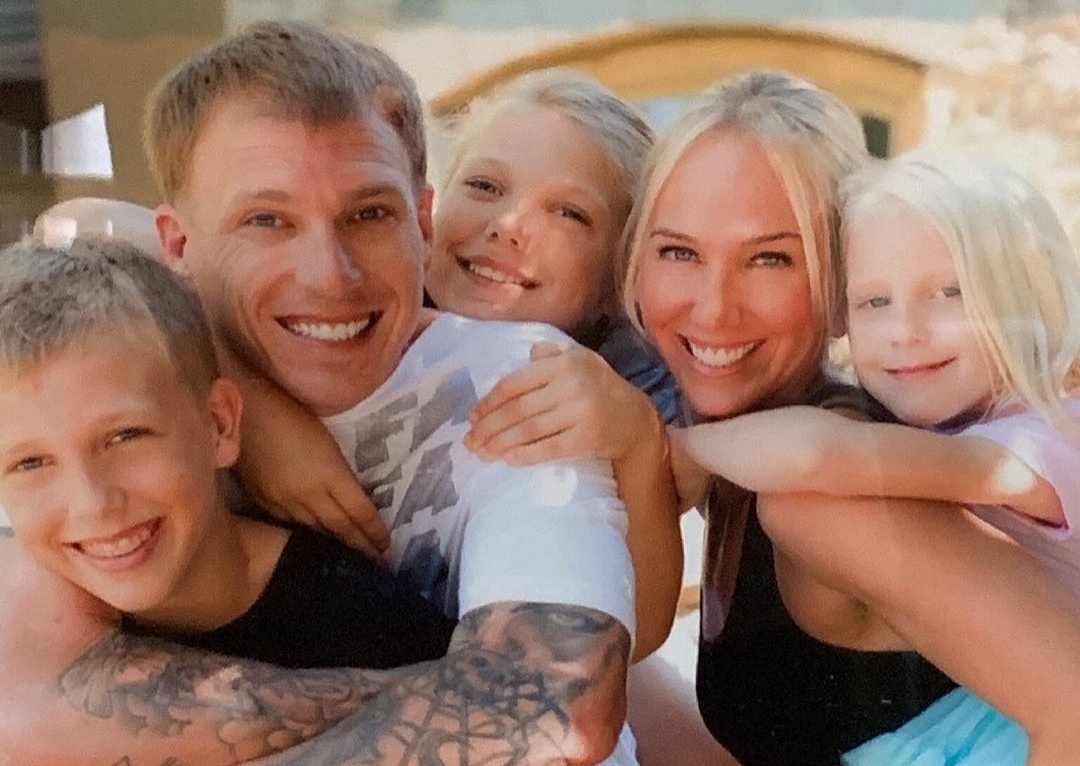 The duo has known each other since their university days as they got their degree in the same place. According to the sources, Jason Williams was the first to fall for Denika.
Jaxon Williams' Siblings
Jaxon Williams is the eldest child and the only son of Jason Williams and Denika Kisty. His two younger siblings' sisters are Mia Williams and Nina Williams.
Mia Williams
She is the second child of the Williams family, born in 2004. Her mother Denika chooses the name "Mia," keeping the US women's national team star Mia Hamm in mind.
Mia is a reserved girl who currently stands as a softball player. She has also bagged the title of the #1 overall player given by Extra Inning Softball.
Growing up, apart from softball, Mia played track, soccer, basketball, volleyball, and tennis. Softball only started as her passion when she turned twelve.
Going through a career-break injury, Mia is still right on her games.
Nina Williams
Among all the kids, Nina is the youngest child of the Williams family and enjoys the athletic side. Though not much is known about her, Nina enjoys tennis and softball.
"Nina is so good at tennis. She also plays basketball and trains with Mia, so she's around softball. Nina is the best athlete of all of us." – Mother Denika Kisty
Net Worth
Currently, Jaxon Williams has no earnings, nor entered the professional arena. Hence, before we start covering his net worth through his games, there is a bit of time.
However, his father, Jason Williams, as a player, has maintained a net worth of $20 million with a job earning of $55,663,447. Not to mention, he also makes quite a few from his brand endorsement deals.
Social Media
If you are interested in checking out Jaxon Williams' posts and uploads, check out his social media sites.
He is on Instagram as Jason Williams (@roadrunnajax) with 29.7k followers.
Fun Facts on Jaxon Williams
Most Liked NBA Team: Memphis Grizzles
Favorite NBA Player: Jayson Tatum
Hobby: Playing Warzone
Most Liked Food: Chicken Fingers
Quote he lives by: "Wonder is the beginning of wisdom." – Socrates
Favorite Basketball Memory: Beating a team by 100
Andre Drummond is not only a committed basketball player but also a tremendous father of his kids. Excavate everything about his life stint as a father of two!
Frequently Asked Questions
Where does Jaxon Williams live?
Jaxon Williams currently lives with his family in Miami, Florida.