Jean Todt's wife, Michelle Yeoh, is a Malaysian actress who won the Oscar As Best Actress for her performance in the movie "Everything Everywhere All at Once."
Michelle won the Academy Award for Best Actress for her outstanding performance in the movie Everything Everywhere All at Once (2022).
This win is significant because she is the first Asian person to receive this award and the first Malaysian to be recognized by the Academy in any category.
Jean Todt and Michelle Yeoh are known for having the longest relationship.
They have been together since 2004 and recently tied the knot on July 27, 2023, in Geneva, surrounded by their loved ones, as shared in an Instagram post.
Jean Henri Todt is a French motor racing Executive and former rally co-driver who held positions as director of Peugeot Talbot Sport and later served as the team principal of Scuderia Ferrari in Formula 1.
Todt began his career as a rally co-driver in 1966 and participated in World Championship rallies until 1981.
In partnership with Guy Frequelin, he won the Constructors' World Rally Championship with Talbot Lotus.
Jean Todt Wife
Jean Todt's wife, Michelle Yeoh, was born in Malaysia on August 6, 1962, and is a renowned Malaysian actress.
Michelle Yeoh became famous for her roles in action and martial arts movies, where she did most of her own stunts.
"Yes, Madam" (1985) was a turning point in her career, allowing her to showcase her talent and love for the craft in a lead role.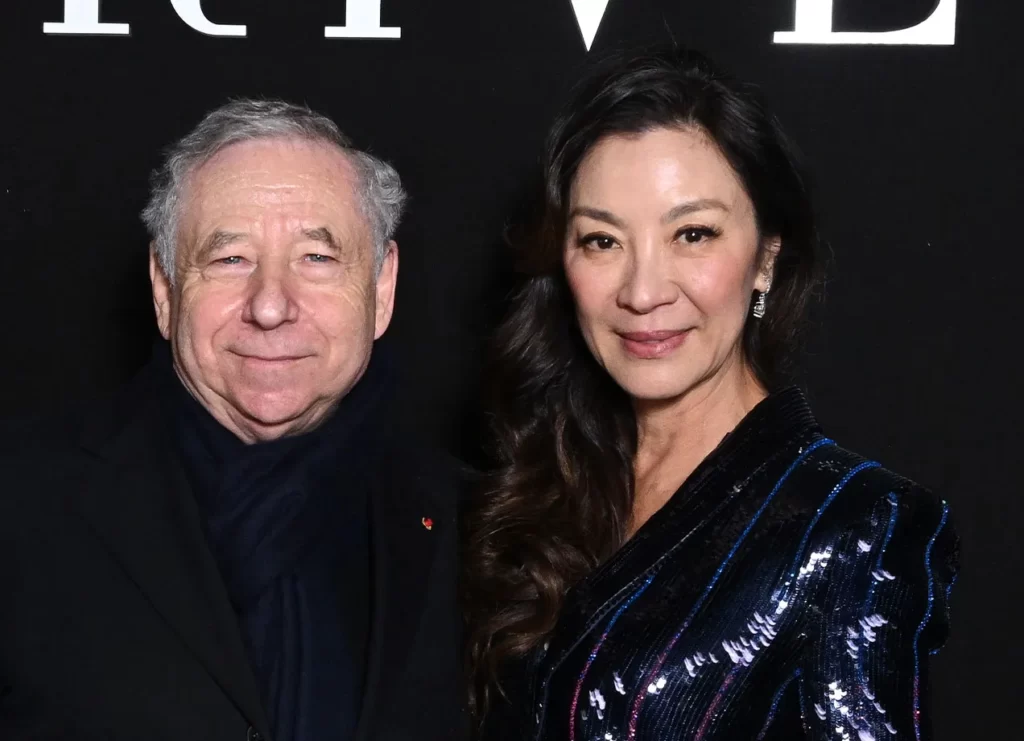 She later decided t pursue her career in an international platform and moved to the United States.
After moving to Us, Yeoh achieved international recognition for her roles in Tomorrow Never Dies, a James Bond film, and Ang Lee's martial arts epic Crouching Tiger, Hidden Dragon.
She even received a BAFTA Award nomination for Best Actress in a Leading Role.
First Asian Woman to Win An oscar As Best Actress
In 2022, Michelle Yeoh made history as the first Asian and Malaysian to win an Academy Award in any category.
She received the Best Actress award for her lead role in "Everything Everywhere All at Once," where she played the role of a mother navigating the multiverse.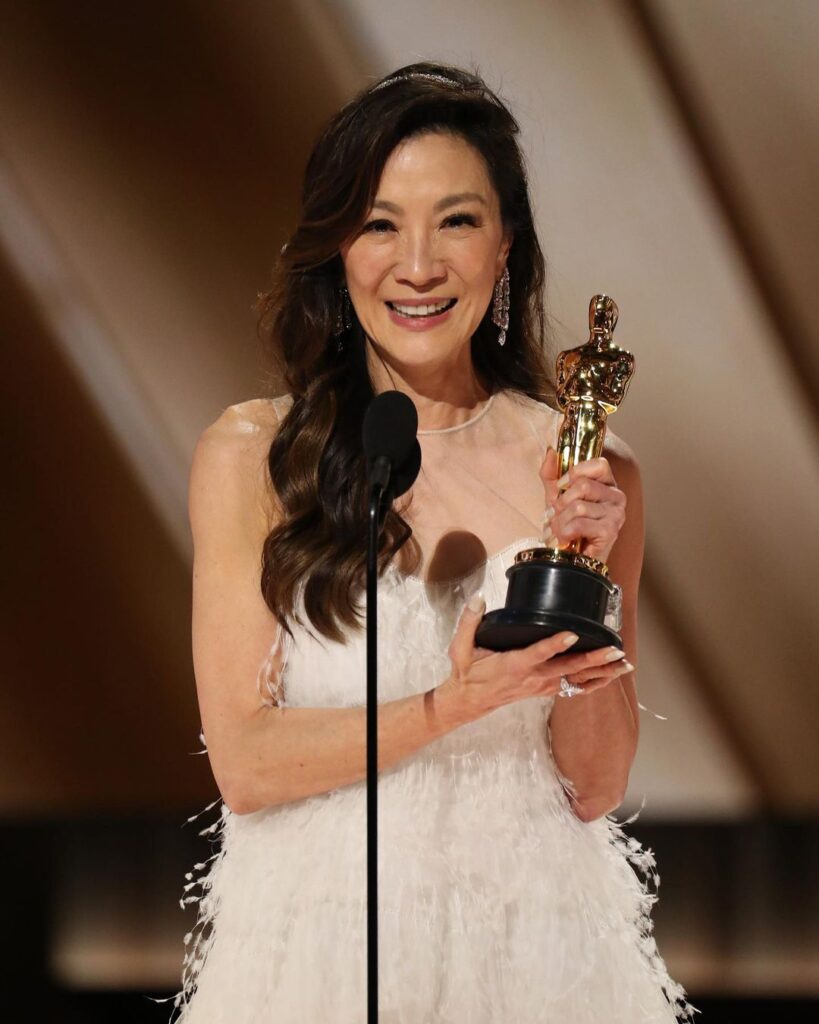 She portrayed the role of Evelyn Wang, a first-generation Chinese immigrant and the owner of a laundromat.
Even before her Oscar, Michelle was recognized as the most incredible action heroine ever in 2008.
Moreover, People Magazine named her one of the "50 Most Beautiful People in the World" in 1997 and one of the "35 All-Time Screen Beauties" in 2009.
Time Magazine also included her on their list of the world's 100 most influential people in 2022 and named her Icon of the Year.
Engaged For Nineteen Years Before Getting Married
The Oscar-winning actress Michelle, and the former CEO of Ferrari, Jean, first met in Shanghai in 2004.
At the time, Michelle was in the city for press engagements related to Ferrari, while Jean was involved with the Formula 1 team as their team principal.
During this visit, they crossed paths, and their encounter marked the beginning of their relationship.
After dating for a few months, Jean proposed to Michelle on July 26, 2004, and she happily said YES to his proposal.
The couple have finally tied the knot after being engaged for 19 years. They exchanged vows in an intimate ceremony in Geneva on July 27, surrounded by their close friends and family.