Jeff Saturday has been married to his wife since July 1999. The pair are proud parents of three children.
The power couple continues to set an inspiring example, maintaining a deep love for each other, even after 24 years of marriage.
Their eldest son, Jeffrey, and the youngest child, Joshua, are following in his footsteps and are eyeing to pursue a football career.
Moreover, their daughter, Savannah, ran track & field during high school.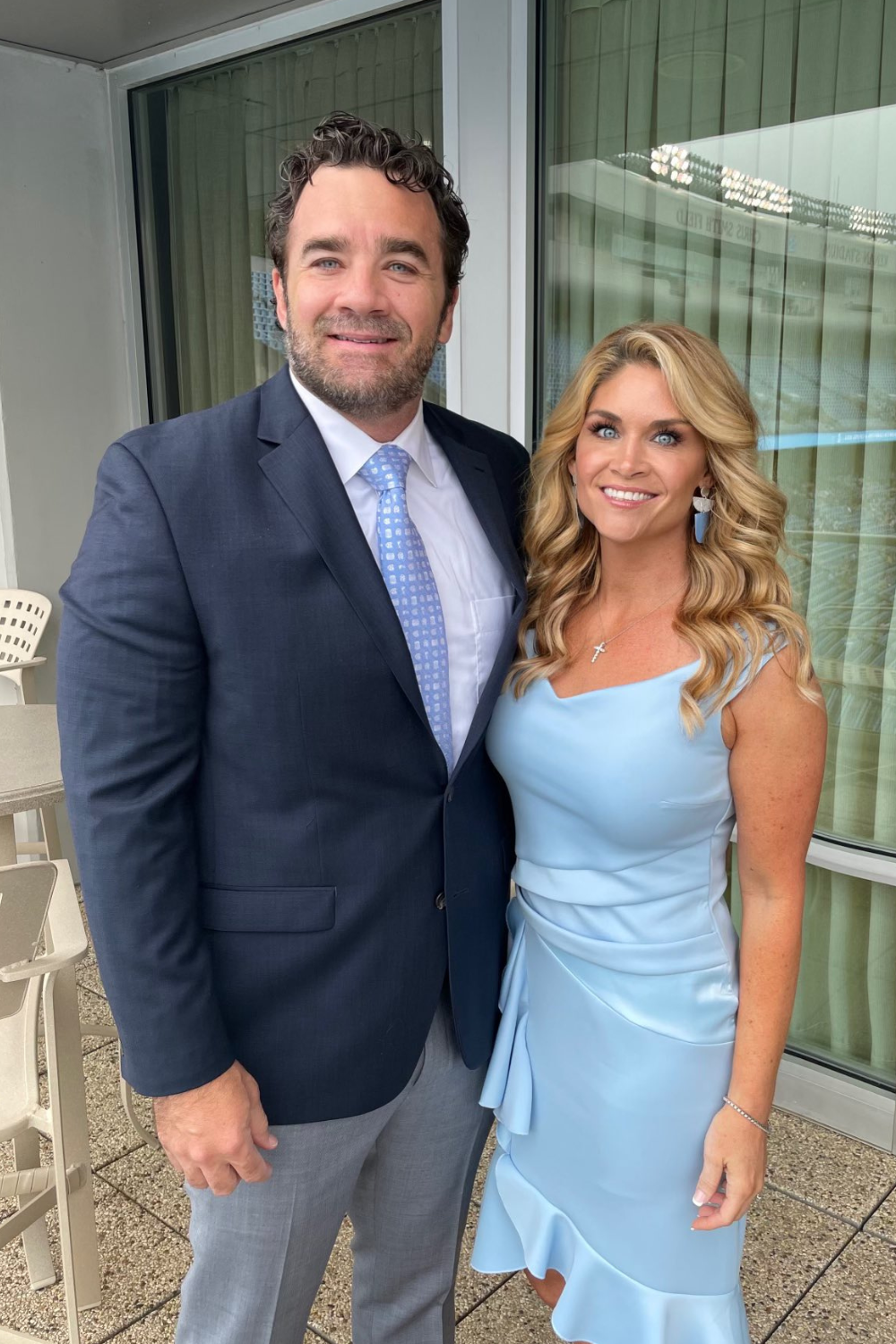 Jeffrey Bryant Saturday, born June 18, 1975, is an American former professional football player and coach.
He attended Shamrock High School, and for his college career, he enrolled at the University of North Carolina on a scholarship.
The four-year varsity letter winner at UNC was named to the First-Team All-Atlantic Coast Conference (1996 and 1997) and Academic All-ACC (1997).
His professional NFL journey started after the Baltimore Ravens signed him as a free agent.
Later, he played with the Indianapolis Colts and Green Bay Packers before retiring on January 25, 2013.
Moreover, the XLI Super Bowl winner started his coaching journey as a head coach at Hebron Christian Academy, and in 2022, he served as the Colts' interim head coach.
Furthermore, the ESPN's member since 2013 rejoined the network for "Get Up" after his hiatus from his Colts job.
Wife Karen Saturday Is A Proud Mom Of Three
The former interim coach of the Colts and his wife birthed three children from their marriage: Jeffrey, Savannah, and Joshua.
There is very limited knowledge about Karen, and she seems to be a private person who does not like unnecessary public attention.
However, Karen has been integral to Jeff's life and has remained by his side since day one.
Moreover, Jeff has also been a fatherly figure to his cousin, Jessica, who never shy away from expressing what he means to her.
Their Eldest Son, Jeffrey Is A Wide Receiver
Born to Jeff and Karen on November 15, 2001, Jeffrey, following in his father's footsteps, plays football.
He attended Hebron Christian Academy and played football as a wide receiver and defensive back for four years.
Moreover, he led his team to their first-ever playoff appearance as a sophomore and first playoff victory as a senior.
As a senior, he was named First-Team All-State, First-Team All-Country, and team MVP.
Additionally, he played basketball and track & field during high school.
Following high school, he committed to play football at the University of North Carolina.
Savannah Faith Saturday Was A Member Of The Cheerleading Team
Savannah was born on September 4, 2002, as the second child and first daughter of Jeff and his wife Karen.
She attends the University of Alabama Capstone College of Nursing and is determined to pursue a career as a nurse.
Moreover, as a member of a cheerleading team, she became the Cheersport National Champion in 2020.
The Youngest Child Joshua Bryant Saturday
Joshua also seems to enjoy playing football and following in the footsteps of his father and big brother, he will pursue a football career.
He frequently makes appearances on his brother's Instagram. Moreover, Joshua is also available on Instagram under the handle @josh.saturday.
Frequently Asked Questions (FAQs)
1. Who Is The Wife Of Jeff Saturday?
Jeff Saturday tied the knot with Karen on July 11, 1999.