Jemele Hill's husband, Ian Wallace, is the manager of field sales educator at the medical device company Applied Medical. Hill and Wallace tied the knot in 2019.
They might have graduated from the same university, Michigan State, but didn't meet each other while studying there. In fact, they crossed paths for the first time in 2014, years after graduation.
In their first meeting, Ian managed to get Jemele's number, and since then, they have eyes only for each other. They will be celebrating their fourth anniversary later this year in November and are yet to have kids.
The sports journalist Jemele Hill began her career in 1997 and was hired by ESPN in 2006. She worked with them for over a decade before joining The Atlantic as a writer.
Recently, the Supreme Court of The United States ruled out affirmative action from college admission, and Jemele Hill, had strong opinions about it. She accused Asian Americans of 'carrying the water for white supremacy.'
Hill also had recently spoken about ESPN's layoff, which saw the on-air talents, Jeff Van Gundy and David Pollack exit the sports network.
Jemele Hill Husband, Ian Wallace
Jemele Hill's husband, Ian Wallace, has been working in the medical field for the past decade.
Like Jemele, Ian graduated from Michigan State University and earned a telecommunication degree. A year later, after graduating, Wallace worked as a Territory Manager for Ecolab for three years.
He then joined Shionogi Pharma as a senior sales representative in 2008 before joining his current workplace at Applied Medical.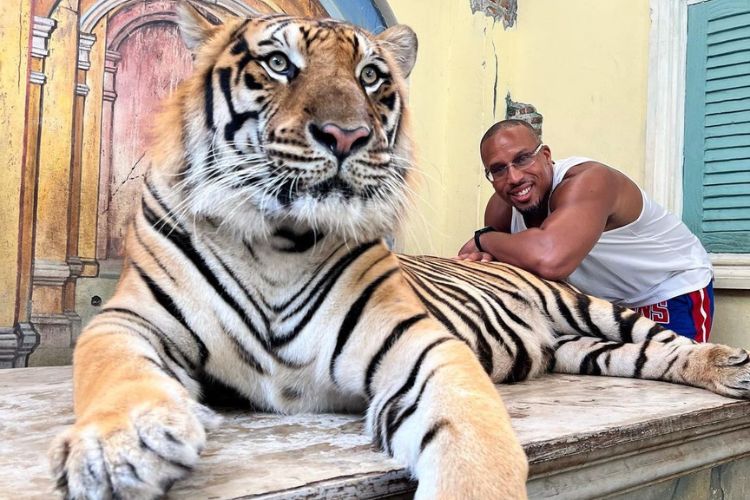 Ian joined Applied Medical in 2011 as a Territory Manager Associate and quickly gained promotion to Territory Sales Manager in 2012. He continued climbing the ranks as he became an Implementation Specialist in 2015 and then Field Sales Educator in 2017.
Last year, Wallace became the Manager of Field Sales Educator West and since 2017, has been living in Los Angeles, California. On Instagram, Ian has preferred to go with an informal name H. WooD.
He has appeared several times on his wife's YouTube channel Jemele Hill and her series Conversations on Vacation, of which he is a co-host. Wallace also has his YouTube channel but doesn't post frequently.
Jemele Hill And Husband Ian Wallace Relationship Timeline
Jemele Hill and Ian Wallace crossed paths for the first time in 2014 at Michigan State University.
Though they both went to Michigan, by the time Jemele graduated from Michigan in 1997, Ian was yet to join them. The two have an age gap of four years.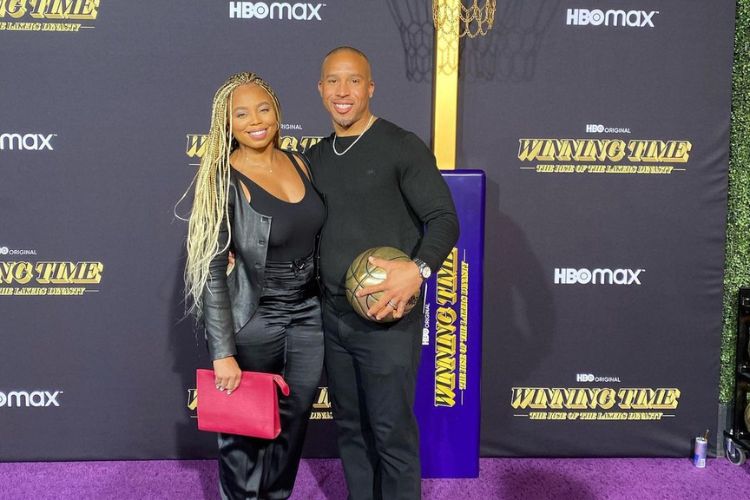 They crossed paths at the homecoming parade in which Hill was the grand marshal, and Ian was tailgating. He saw one of his friends talk to her and decided to introduce himself.
Wallace knew about Jemele as he was a sports fan but didn't do or say anything which might have ended up looking like he was fanning over her.
They once again met at a party that night. This time around, Wallace worked hard to get her number as Jemele looked a sight to behold in her red dress.
Ian Planned A Special Engagement Ceremony
After four years of dating, Wallace and Hill decided to take the next step in their relationship.
They had previously talked about marriage, and Jemele had even told her friend that if Ian ever asks her which ring he should buy, tell him Platinum Solitaire.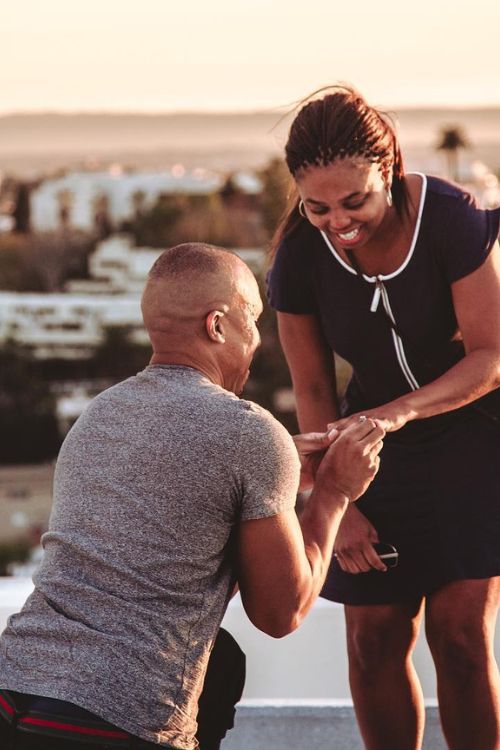 And so he did. He bought the platinum solitaire and took her for a helicopter tour of Los Angeles, not letting her know his next move. Right after the helicopter landed, Ian went down on one knee and proposed to her with the ring of her dreams.
Jemele shared the news of her proposal on her Instagram handle, stating her happiness about starting a new chapter in her life.
Jemele And Ian Tied The Knot In 2019
Jemel and Ian exchanged their vows on November 10, 2019, at their home turf in Monarch Beach Resort, California.
As a tribute to their hometown, Detroit, Ian and Jemele hired Detroit-based and Black-owned vendors. For her special day, Jemele wore a high-low wedding gown designed by Vera Wang, and Ian chose to wear a custom-made white tuxedo.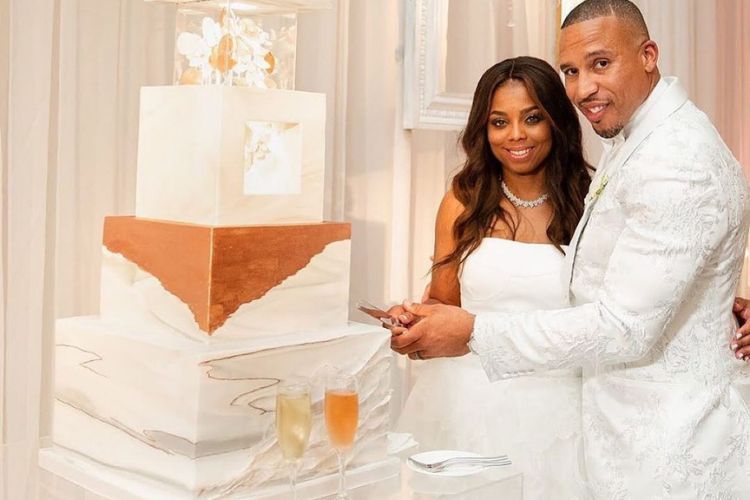 Jemele shared a series of her wedding photographs on her Instagram handle, and so did Ian. For their honeymoon, the couple had their first stop in Kenya. It was a three-legged trip, followed by Dubai, and ended in Maldives.
Recently, the couple showed they had developed a new interest in golf and had been taking lessons since January. Looking at how supportive Jemele and Ian are of each other's endeavors, they certainly look like the perfect match.