Jeff Van Gundy's wife, Kim Van Gundy, tied the knot with the former basketball head coach in 1990. Kim and Jeff are parents to two girls, Mattie and Grayson.
The former NBA head coach, Jeff Van Gundy, fell in love with his wife of 33 years as a high school student. It was Jeff's not-so-known smile that caught the eyes of Kim.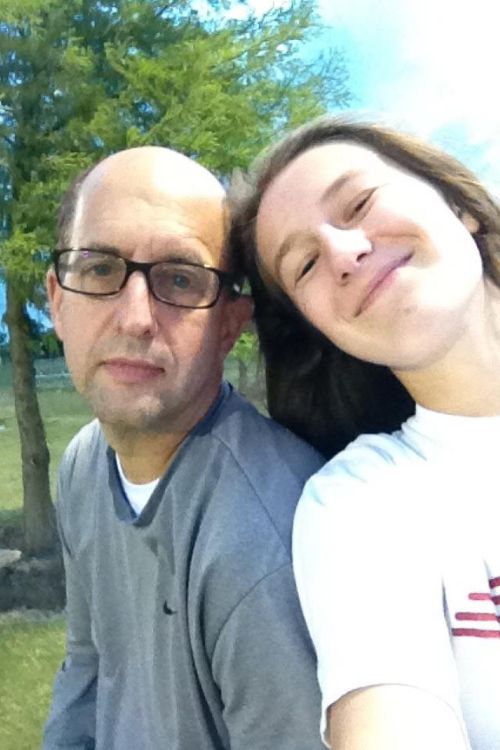 And though it's been several years that Jeff has been in the limelight, Kim, on the other hand, doesn't seem to enjoy it as much. There isn't any event where Kim has been seen with her famous husband.
After being fired by Houston Rockets in 2007, Jeff took up the new role of analyst at ESPN. But Jeff's time with ESPN came to an end on June 30 when the company laid off 20 of its on-air talents, including David Pollack.
Jeff Van Gundy Wife, Kim Van Gundy
Jeff Van Gundy's wife, Kim Van Gundy, remains notoriously private. Despite being married to the basketball analyst for more than three decades, Kim keeps herself away from the spotlight.
The two first met as high school students in Brockport, New York. From the very beginning, Kim knew about Jeff's love for basketball.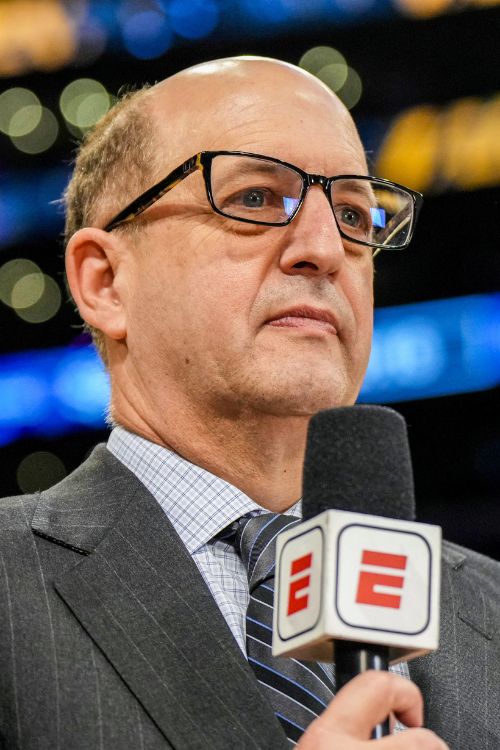 But what she didn't know was Van Gundy was ready to leave Yale University and transfer to Menlo Junior College to pursue basketball. While speaking to the New York Times in 1997, Kim said Jeff's blue eyes and quick smile were what captivated her.
When asked what Jeff was around like at home, Kim said he didn't bring the games at home and would divert all his attention to their daughter. She added Jeff had never been a hard person to deal with but showed emotion whenever the team lost.
When Jeff was managing the New York Knicks, Kim would be seen sitting directly across Knicks' bench with their daughter. Kim is available on Instagram with the username @kvg6327 but has her account private.
Jeff Van Gundy Shares Two Daughters With Wife Kim Van Gundy
After tying the knot in 1990, Jeff and Kim Van Gundy became parents twice. The couple first experienced parenthood in 1995 with their daughter Mattie Van Gundy.
Mattie Van Gundy, the eldest daughter of Jeff and Kim Van Gundy, is somewhat present on social media. She is available on Facebook and has shared a few photos with her father but mostly with friends.
The eldest daughter of Jeff Van Gundy graduated from the University of Georgia in 2017 with a degree in Public Relations. During her time at Georgia, Mattie worked as a public relations intern at Dancie Perugini Ware Public Relations.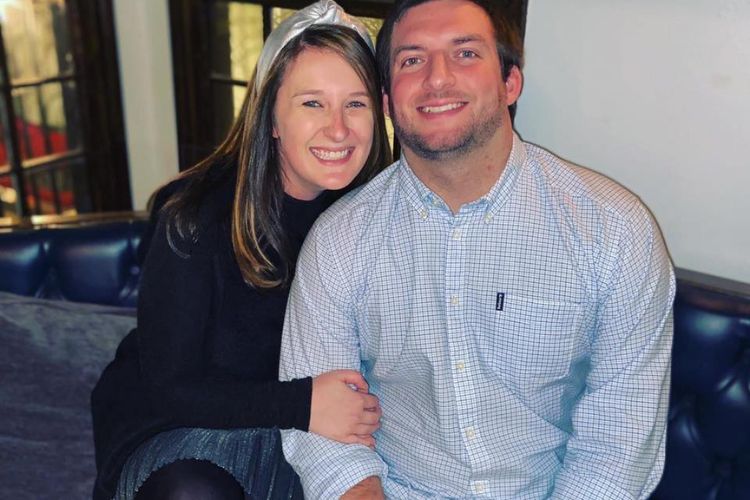 She was also an office aide for the University of Georgia men's basketball team. After her graduation, Mattie continued working with Dancie Perugini, and was promoted to Account Executive in 2018.
She worked at Dancie Perugini for three years after her promotion and then joined Interdependence Public Relations as a senior account executive in 2021. She was promoted to account manager six month later, and earned another promotion in 2022.
Mattie currently holds the position of Account Supervisor at the New York based communications firm. She does share a large age gap with her younger sister Grayson Van Gundy.
Grayson Van Gundy was born in 2004 and currently attends Butler University. She graduated from Episcopal High School and is available on Instagram with the username @graysonvangundy.
The youngest daughter of Jeff and Kim has shared a few snaps of her on the social media site. She also has shown interest in theatre per the My College Audition website.