The professional soccer player Jeremy Doku was born and raised in Belgium by his parents: father, David Doku, and mother, Belinda Doku.
The second child of his parents, Doku, has an elder brother and two younger sisters. Moreover, Jeremy's parents are believed to be of Ghanaian descent.
The young player has attracted significant media attention after signing a five-year deal with the Premier League club Manchester City.
Jeremy Baffour Doku is known for his speed, dribbling, and creativity and is nicknamed "The Belgian Flash" by many of his admirers.
The right winger made his senior debut at 16, playing for RSC Anderlecht in November 2018.
Later, he signed a five-year deal with League 1 club Rennes in October 2020. The deal became the most expensive signing in the history of the club.
While at Rennes, Doku made 92 appearances, scoring 12 goals.
The 21-year-old will wear number 11 for his newly signed team, Manchester City.
Besides, he made his first appearance for the Belgium national team on September 5, 2020, against Denmark in the UEFA Nations League.
Last year, Doku made his World Cup debut as a substitute in Belgium's final group match against Croatia.
Jeremy Doku Parents: Belinda & David Doku
Manchester City's newest winger, Jeremy Doku, is the second child of his parents, David and Belinda Doku.
The soccer prodigy hails from a sports-oriented household.
His father, David, was an athlete, and Jeremy's older brother, Jefferson, was involved in Anderlecht's youth academy.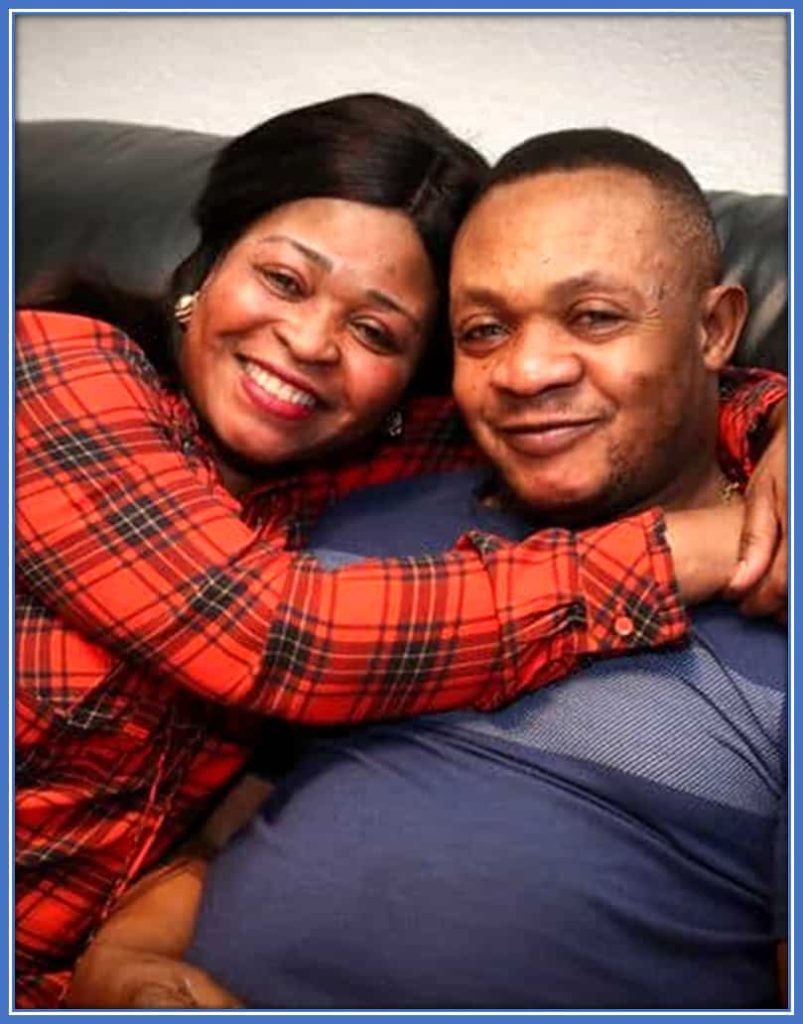 His father, David, stated that the neighborhood where he raised Jefferson, Jeremy, and their sisters has no good reputation.
That specific area of Antwerp is often associated with challenges related to poverty, crime, and trafficking.
"There, you can quickly meet bad people. Alcohol and drugs happen easily, and kids get caught up if they are not careful. I was lucky as my two sons directly loved soccer," Jeremy's mother, Belinda, once added her remark about the place.
However, information regarding David and Belinda's current profession remains undisclosed. The couple leads a relatively low-profile and private life.
The soccer star, too, is very professional on his Instagram handle. Jeremy Doku does not reveal much about his parents on his social media accounts.
Origine & Ethnicity
Jeremy Doku proudly represents the Belgian flag, establishing himself as a prominent figure in the nation's rich sporting heritage.
Doku was born in Antwerp, Belgium, the city renowned as the world's diamond capital due to its fame in the diamond trade and its legacy of fine arts.
Despite growing up in the Northwestern region of Europe, the Belgian winger's origins trace back to the African continent, specifically Ghana.
In the 1990s, Jeremy's father, David, made a life-altering choice. He left his extended family in Ghana to pursue work opportunities in Belgium.
Because of his quest for a better life for his future children, David and his wife Belinda relocated and settled in Antwerp, in the Northwest of Belgium.