Jermall Charlo believes growing up with both of his parents made a huge difference in his life. He couldn't have succeeded without their constant love and support.
Pro-Boxer Jermall Charlo owes much of his achievements to his parents, Terrie and Kevin Charlo.
Since childhood, Jermall and his twin brother underwent harsh training under the guidance of their father and the loving support of their mother.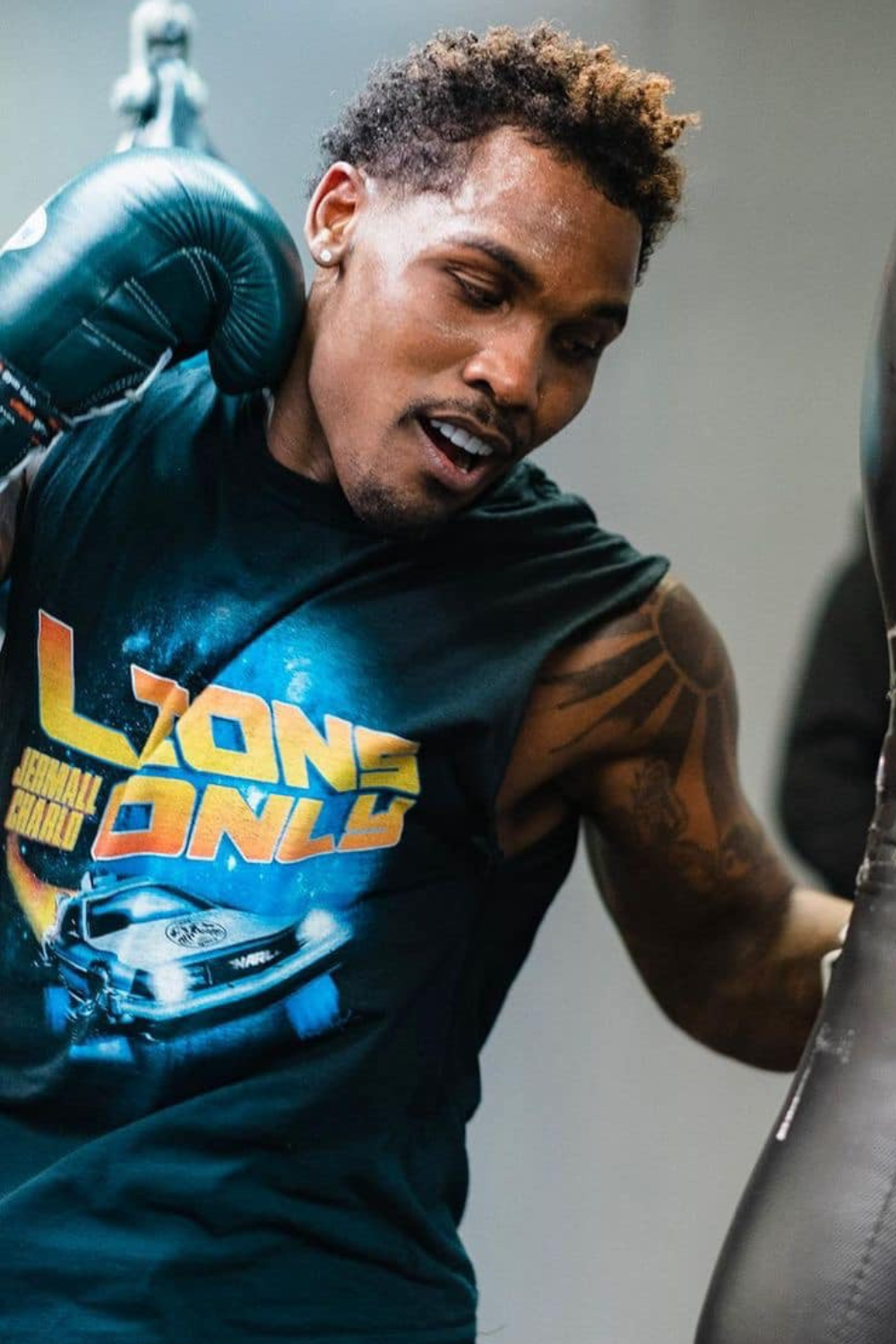 Jermall Charlo is a 33-year-old American professional boxer hailing from Lafayette, Louisiana.
He attended the Alief Hastings High School in Houston and started boxing at a tender age. Jermall and his brother would often follow their father to the gym.
Moreover, he has been familiar with a boxer's lifestyle since childhood. He completed his amateur career with 65 wins. However, he missed out on the 2008 Olympics due to an injury.
Jermall's professional career expands over two weight class divisions: Light Middleweight and Middleweight. Additionally, he has won the title in both divisions by fighting in the WBC and IBF.
Nicknamed the "Hitman" and "Future of Boxing," Jermall Charlo remains undefeated in his professional fights.
As of July 2023, he has a record of 32-0-0, 22 of which came via knockouts.
Meet Jermall Charlo's Parents: Terrie and Kevin Charlo
The WBC Middleweight Champion had a comparatively tough upbringing.
There was certainly parental love there, but Terrie and Kevin wanted their kids to be prepared for all the challenges that might come their way.
Mother Terrie Charlo
Jermall's mother, Terrie, played more of a supportive role towards her family while her husband took charge.
While her husband and sons went out to train and spar, Terrie held the household strong.
Moreover, Jermall loves her mother very dearly, as he even expressed it through his social media.
Father Kevin Charlo
Jermall's father, Kevin Charlo, was an amateur boxer. Having experience in boxing, he trained his sons and inspired them to pursue a career in boxing.
Moreover, Kevin made a living through his sons. Grown men would put money on their children and organize a fight in the courtyard.
And Jermall and his brother fought against all the kids in the neighborhood. The two Charlo brothers would beat every kid, earning an infamous reputation as the "little fighters" and "little go-getters."
Furthermore, Jermall believes his father instilled toughness in him but can't imagine putting his child through something like that.
"My dad was just being my dad, being a father. This is our lifestyle. This is our culture. It's all we had," said Jermall.
The Lions: Jermall And Jermell Charlo
Jermall Charlo is not the only professional boxer from the Charlo household.
His younger twin brother, by one minute, Jermell Charlo, has equally shaken the boxing realm.
Jermell DeAvante competes in the light middleweight and has been the undisputed holder of the world titles since 2019.
Jermell followed the same route as his twin brother. The twins trained in the Savannah Boxing Club and made a name for themselves together.
However, Jermell, nicknamed "The Ironman," went professional earlier than his brother, at 17.
Besides he has also participated in the Olympics and won a bronze medal at the 2005 Junior Olympics.
Moreover, the twin brothers are very supportive of each other and are often present in each other's fights.
Jermall Charlo Married Life And Kids
The professional boxer was married to his high school sweetheart Shantel Charlo. They tied the knot in April 2015, and the couple share five children together.
Shantel is a fashion enthusiast and beauty product entrepreneur. She has her brand named Journey's Hair Product.
Unfortunately, their marriage ended in divorce in 2022. Following the divorce, the two went through ugly legal custody of their kids.
Although the details of the custody are not clear, Jermall reportedly has been granted the rights of his five kids.
Jermall Charlo Recent Controversy
On July 29, after the weigh-in of Errol Spence and Terence Crawford, the professional boxer Caleb Plant slapped Jermall Charlo.
A video surfaced where the two were seen having verbal altercations, resulting in Plant smacking Jermall's face.
Moreover, the details regarding the reason for such a brawl are unknown. Boxing fans seem eager to know what happens next.