The wife of former basketball player and current coach Jerry Stackhouse is a fitness instructor. The couple shares three kids: two sons and a daughter.
Jerry Stackhouse and his wife, Ramirra, have now been together for 22 years.
Furthermore, Jerry's wife, Ramirra, does not try to live under the shadows of her famous husband. Instead, she is making a name for herself in the fitness world.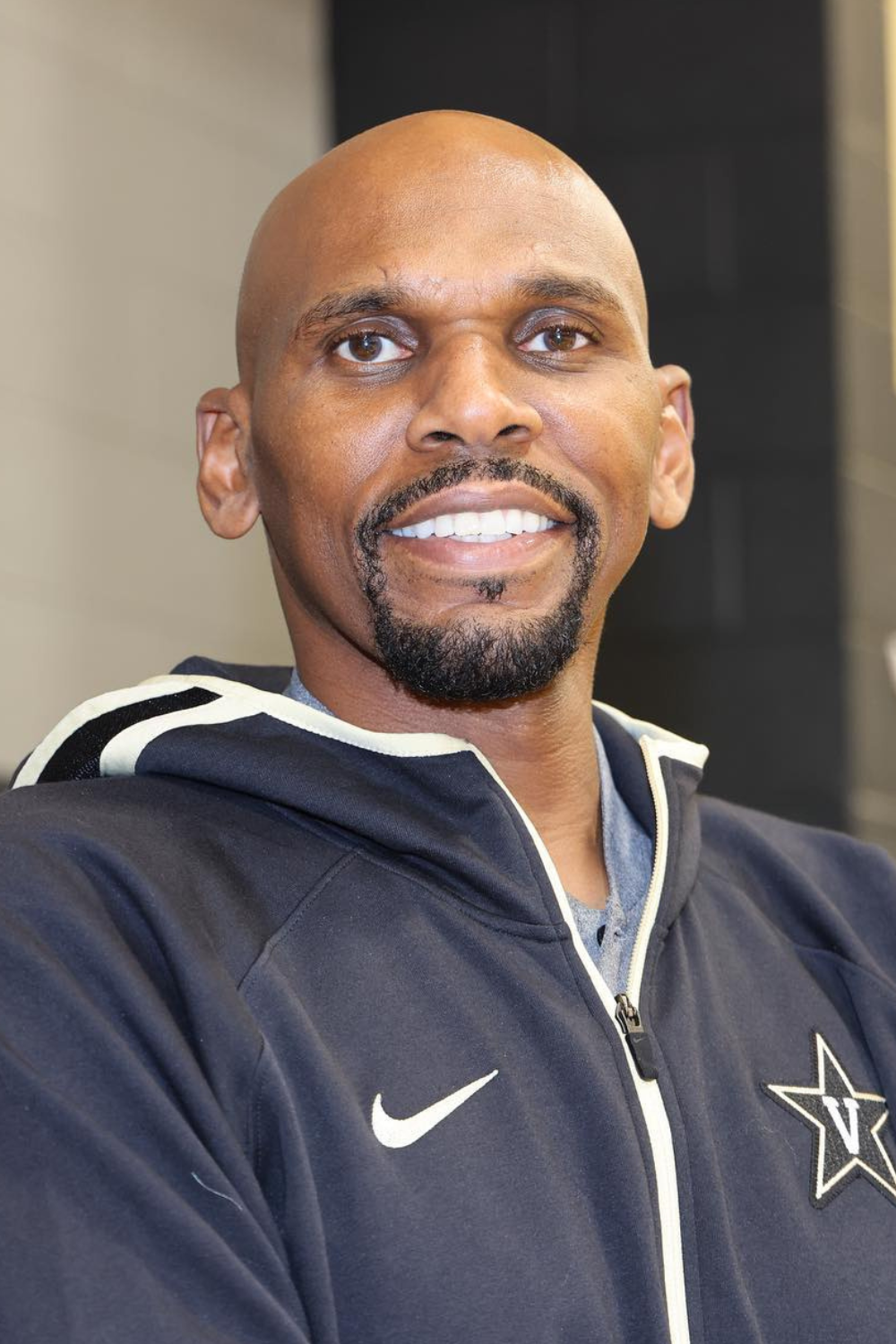 Jerry Darnell Stackhouse is a 48 year-old former basketball player from Kinston, North Carolina.
He played in the NBA for 18 seasons with the 76ers, Pistons, Wizards, Mavericks, Bucks, Heat, Hawks, and Nets.
Before that, he played college basketball for the University of North Carolina, the same college the great Michael Jordan attended.
Moreover, Stackhouse worked as an analyst and a coach after his retirement. Currently, the two-time All-Star is the head coach of Vanderbilt Commodores.
Furthermore, his excellent coaching has won him the Coach of the Year in various divisions.
Meet Wife Of Jerry Stackhouse: Ramirra Marks
The former basketball player Jerry Stackhouse tied the knot with his wife, Ramirra Marks, on December 24, 2000.
Moreover, they are proud parents to their three children.
Ramirra Marks is 47-year-old and celebrates her birthday on April 1.
Furthermore, she lives her professional life as a fitness instructor, a flexibility coach, and a Zumba instructor.
Her motto in fitness is "making fitness fun through dance & good vibes."
Ramirra enjoys her profession and regularly posts on her Instagram. The power couple loves following each other's passion.
On her Instagram, Ramirra posts going golfing with her husband while Jerry also accompanies his wife in her dances.
Parents Of Three Kids
Jerry and Ramirra are the parents of three wonderful kids; two sons: Jaye and Antonio, and a daughter Alexis Stackhouse.
Jaye Stackhouse is the eldest sibling in the family and was born on February 16, 1997.
He played football for the University of North Carolina. According to his Instagram, he is the founder of Un-ashed.
Furthermore, Alexis Stackhouse is the second child and only daughter. She is active on her Instagram and is 24-year-old.
She is an avid scholar with an MA in Media Production and is also the VP of the Black Business Graduate Association.
Lastly, Antonio Stackhouse is 22-year-old and celebrates his birthday on May 17.
Jerry Believes In The Power of Knowledge
Despite already gaining success at a young age through basketball, Jerry didn't neglect his academic career.
After his selection in the draft, he continued to work on his degree and graduated with a bachelor's degree in African American Studies.
Furthermore, he also completed the Harvard Business School executive program on Business Entertainment, Media, and Sports in 2017.