"Cecilia Prado who is Jett Lawrence Girlfriend is also a fan of the motocross sport and her brother is also a world champion."
Lawrence's girlfriend was an intern at Alpine Stars, a team widely known for its products dedicated to motocross sports.
Jett Lawrence was born on August 7, 2003, in Landsborough, Queensland, Australia. He is an Australian Motocross racer.
Lawrence competes in several categories, which include the AMA Supercross & Motocross Championships.
He is a one-time 450cc AMA Motocross Champion, a two-time 250cc AMA Motocross & 250cc AMA Supercross Champion.
When not riding a motorbike, Jett can be seen lining up a 10-foot putt in his bedroom to improve his golf game.
Jeff is on his way to an undefeated season, which has prompted fans to label him as the Michael Jordan of Motocross.
Additionally, Motocross has been waiting for a rider like Lawrence for a long time, a generational talent with pop star looks, easy charisma, and crossover potential.
He has arrived at a time when the sport's two American series have merged for the first time.
Who Is Jett Lawrence's Girlfriend, Cecilia Prado?
The motocross superstar Jett Lawrence is currently dating Cecilia Prado. She is a Spanish girl from Monaco who loves to travel around the world.
Furthermore, her family moved to Lommel, Belgium, in 2012. Cecilia has a strong academic background in marketing and sports management.
In June 2023, she graduated with honours magna cum laude from UC Leuven-Limburg with a Bachelor's degree in Marketing and Business Management.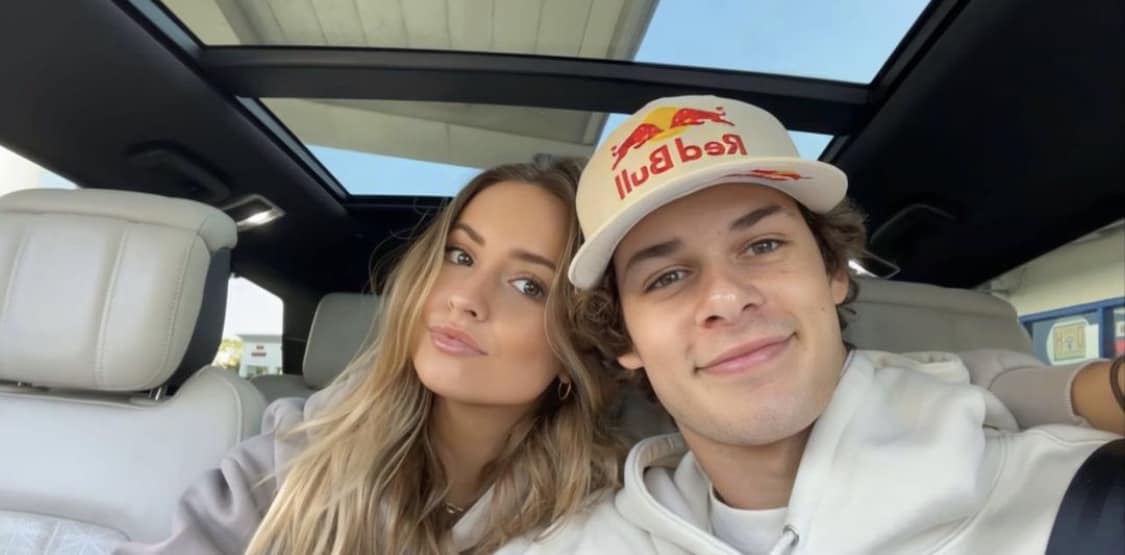 Furthermore, Cecilia also pursued a Master of Science in Sports Business Management at the International University of Monaco and will complete it in December 2024.
Talking about her career, it might be the influence of her brother or just her love for motorsports. Either way, she chose to do her internship at Alpine Stars.
Interestingly, Lawrence's girlfriend is comfortable speaking in four different languages: Spanish, English, French, and Dutch.
Cecilia Prado's Brother Is A Motocross Superstar
Ciecilia's brother is Jorge Prado García, who is a Spanish professional motocross racer.
Born on 5 January 2001 in Lugo, Spain, he has competed in the Motocross World Championships since 2016.
Jorge started riding a motorcycle at the age of three and participated in his first race at the age of six. It was in the next year, at the age of seven, that he woin his first race.
Additionally, he debuted in his MX2 category World Championship at the age of fifteen.
Prado has recently won the 2023 MXGP World Championship in round eighteen of the Maggiora MXGP in Italy.
Meet Jett's Brother Hunter Is Also A Motorcyclist
Jett has two brothers, Hunter and Tate; among them, Hunter is also a motorcyclist like Jett.
Hunter Lawrence was born on August 1, 1999, in Maleny, Queensland, Australia. He is a professional motocross racer from Australia.
From 2017 to 2018, he raced in the Motocross World competitions, and from 2019, he competed in the AMA Supercross and Motocross competitions.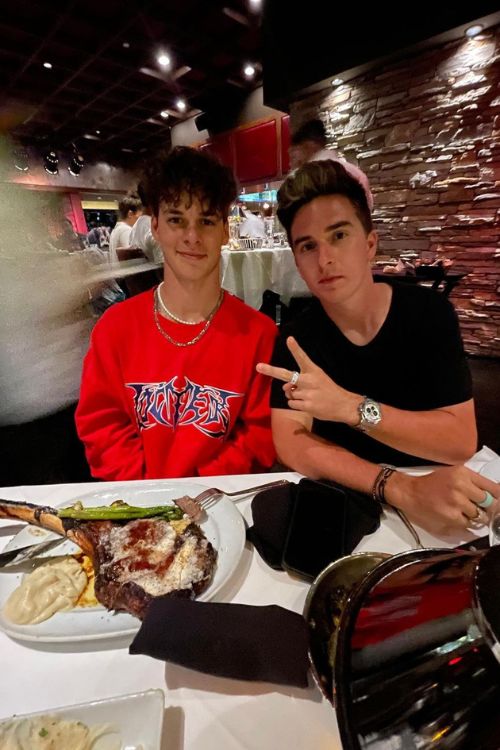 He is the 2023 AMA Supercross 250cc East and AMA Motocross 250cc East Champion. Jeff has recently got a tattoo of three open-winged swallows.
Interestingly, Jett says that those three swallows represent him, Hunter, and Tate. The one on his hand is Hunter because he is the one who leads the brothers through most of the things.
Furthermore, the brothers are always following Hunter's guide. Sadly, in Friday's practice collision, Hunter Lawrence pinched a nerve in his back.
As a result, this setback led to his failure during Saturday's qualification round.