Brian Deegan is a professional American motocross rider and a race car driver and owns a clothing brand called Metal Mulisha. As of 2023, Brian has an estimated net worth of $10 million.
"When I say double thrill, it's double danger, adrenaline, and fun." Brian lives for the adrenaline and is simply the best at what he does.
Deegan was the first to do a twisting backflip in a competition and also the winner in the 2022 Summit Racing Freedom 500 race at the Freedom Factory.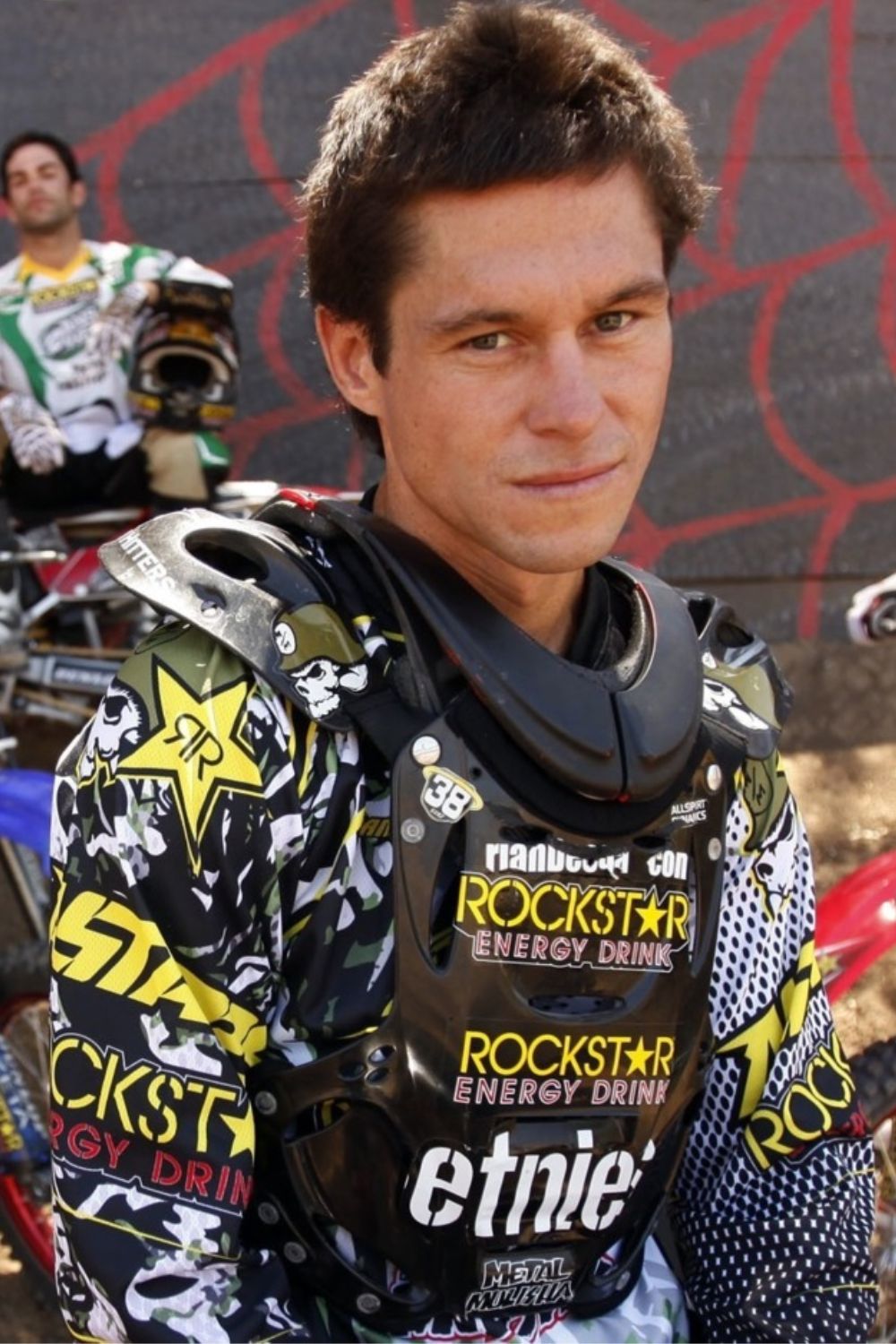 With a total of 10 medals, Brian is one of the most decorated Freestyle Motocross riders in X Games history.
We will learn how he got into racing, his net worth, and his personal life! So, stick around, dear readers!
Quick Facts
| | |
| --- | --- |
| Name | Brian Deegan |
| Birth Place | Omaha, Nebraska |
| Birth Date | May 9, 1974 |
| Nick Name | Underflip |
| Age | 49 Years Old |
| Religion | Christian |
| Ethnicity | White |
| Nationality | American |
| Education | N/A |
| Horoscope | Taurus |
| Father's Name | John Deegan |
| Mother's Name | Unknown |
| Siblings | Yes (2) |
| Height | 5'9 ″/1.75 m 175 cm |
| Weight | 70 kg/154 lb. |
| Shoe Size | Unknown |
| Hair Color | Brown |
| Eye Color | Green |
| Body Measurement | Unknown |
| Martial Status | Married |
| Wife | Marissa Deegan |
| Kids | Yes |
| Profession | Motorcycle Racer, Race Car Driver & Businessman |
| Affiliation | Chip Ganassi Racing, Olsbergs MSE |
| Net Worth | $10 Million |
| Merch | Documentary |
| Social Media | Instagram, Twitter, Facebook, YouTube |
| Last Update | November 2023 |
Early Life & Motoring
On May 9, 1974, Brian Deegan was born in Omaha, Nebraska.
As popular as Brian is, it is surprising that there isn't much information on his early life.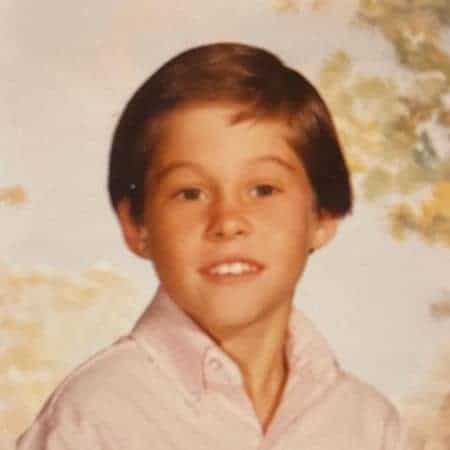 The general public is made aware of only the fact that Deegan left his home being legally emancipated at the age of 17 with a truck, a dirt bike, and a credit card.
While this does not reveal much, we can only assume how hard the motorist worked to reach the pinnacle of success.
Although only motocross fans and rallycross fans know how impressive Deegan is, the article will shed much light on his path to success.
Age, Height, & Other Stats
Brian Deegan is 49 years old and is still as active in the sport.
Standing at a modest height of 1.75 meters, the rider weighs 154 pounds. Moreover, Nebraskan has quite an athletic build, which is evident from some of his Instagram posts.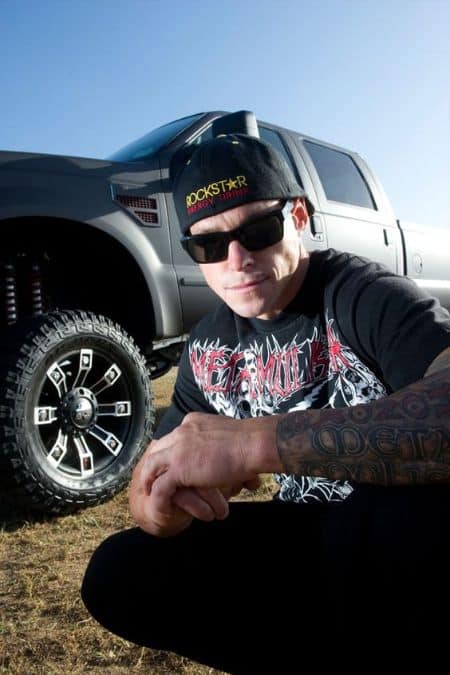 Whether motorcycle racing or car racing, a rider must possess flexibility and awareness. Hence, Deegan is keen on taking care of his body.
Career | Motocross
Brian Deegan is an absolute beast and the best at what he does. People dream of having their hobby as a career. How better would it be when your hobby becomes a career?
Thus, the Nebraskan racer enjoys every moment of racing.
Brian set out to live his dream at 17. By the time he was 18, the American had established himself as a professional for Team Moto XXX.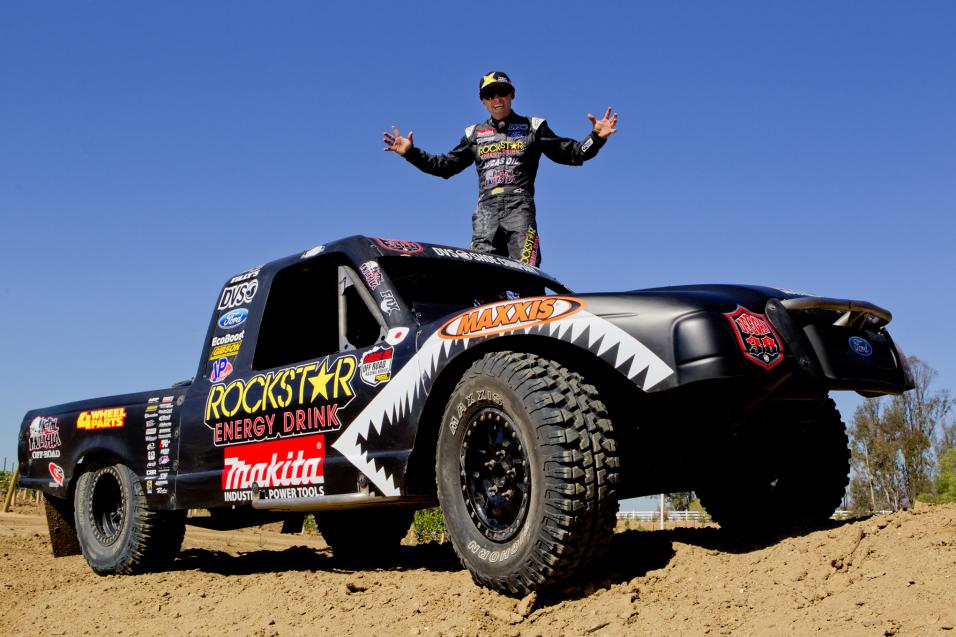 At the same time, Deegan became the youngest and the first pro rider to land a 360 Mulisha Twist at the X Games.
But before becoming the first-ever professional to do a 360 at the Winter Games, a harsh reality check was in store for the motocross rider as Deegan broke both his femur and wrists.
Besides, the highlight of Brian's career was ghosting his way to the finish line at the L.A. Coliseum in 1997.
Placing fourth in the 2004 Summer X Games, a sudden urge rose in the rider to divert to driving as someone once said: "Failure is only a detour to success."
Way To Success
In 2009, Brian started off-road racing for Unlimited Lites Division, beating out several pros.
Deegan stood second at the L.A. Memorial Coliseum in the Rally Car Racing event behind Tanner Foust.
Similarly, in a Rally Car, Super Rally, the motocross rider finished second again after failing to beat Tanner Foust.
Nonetheless, second place was not the only spot for Brian as he celebrated a comfortable first-place finish at the Crandon International Off-Road Raceway, taking home the World Championship title in the Traxxas TORC Series held the event in 2011.
The Nebraskan won in the Pro Lite Unlimited and Pro 2 divisions at the Lucas Oil Off-Road Racing Series.
Brian undertook the task of driving a Metal Mulisha Monster Truck. Unfortunately, he met with an injury during practice, and Todd LeDuc replaced him and debuted the monster truck at the Reliant Stadium in Houston, Texas.
That same year, the Nebraskan took the second prize in the Pro 2 Off-Road Series.
The motocross rider turned rally driver joined the OlsbergMSE team driving a Ford Fiesta during the Global RallyCross Championship.
With the team, Deegan finished second, fourth, and 12th in 2012, 2013, and 2014 respectively.
In 2013, Brian extended his racing contract. He agreed to drive in the Lucas Oil Off-Road Racing Series and became a winner at the Pro Light Unlimited series and Pro 2 series.
Ultimately, in 2015, Chip Ganassi signed Deegan to compete in Global Rallycross alongside former motocross rider Jeff Ward.
After 2015
Brian's professional life revolves around being an off-road racer, a media personality, and a businessman.
He appeared in many MTV series, produced a movie, is a playable video game character, and also co-founded a clothing brand.
The American freestyle motocross rider was part of the 2018 documentary "Blood Line: The Life and Times of Brian Deegan."
In 2022, Brian won the Summit Racing Freedom 500, bringing together 20-plus YouTubers and social media influencers in a race of Crown Vics at Cleetus McFarland's Freedom Factory venue.
Career Achievements
Los Angeles Supercross 1st place: 1997
World Freestyle champ; Gravity Games Silver: 1999
Gravity Games Gold: 2000
Air MX Champ: 2000
Bluetorch Ride and Slide FMX Champ: 2000
Moto x Big Air: Bronze medal in 2001
Winter X Games Gold: 2002
Featured Rider on Tony Hawk tour: 2003
Summer X-Games Gold: 2003
EXPN Rider of the year nominee: 2003
First to land a 360
ESPY Award nominee: 2004
Most medals in FMX X Games history (total 10 medals)
ESPN top 100 athletes of all sports: 2004
Winter X Games Gold Medalist: 2005
Best Biography, Dance or Action Sports Film Festival in 2007: Winner for Disposable Hero
The Transworld Motocross Awards Lifetime Achievement Award was held in Las Vegas: in 2009
X Games rally events: 1 gold and five medals
Global RallyCross Championship 2nd: 2012
Global RallyCross Championship: 2013 (4th place)
Pro-Lite Unlimited champion for Lucas Oil Off Road Racing Series: 2009/2011/2013
Lucas Oil Off-Road Racing Series Pro 2 Unlimited champion 2011/2012/2014
World Championship race winner in the Pro Light truck class: 2011
Net Worth, Salary & Income
The ESPY Award nominee relishes a jaw-dropping net worth of $10 million as of 2023. Granted that Deegan's salary remains hidden from the media's eye, it is presumably a considerable amount.
Overall, the American rider and racer collectively reported $18 million in earnings in 2013. Besides, Brian pockets a hefty $2 million annually, if not more.
With fortune comes a taste for luxury and a passion for collectibles. Nebraskan owns various cars and motorcycles, for instance, the 2007 Range Rover, 2007 4 x 4 Chevy, 2007 CLS55 AMG, and 2007 Escalade.
The freestyle motocross racer has a huge mansion worth $1 million located in Temecula, California.
Nevertheless, with all the expenses, Deegan isn't just profligate with his fortune but also arranges a way to generate revenues.
The Nebraska native is a television personality, conducting many small scales to dangerous stunts as a marketing method.
Likewise, Brian owns Metal Mulisha Inc., a lifestyle clothing brand that is equally famous among fans and the general public.
Net Worth Of Brian Deegan In Different Currencies
Here is Brian Deegan's net worth in different currencies, including the cryptocurrency BitCoin.
Currency
Net Worth
Euro

€9,168,200

Pound Sterling

£8,107,400

Australian Dollar

A$14,056,300

Canadian Dollar

C$13,346,600

Indian Rupee

₹8,16,320,000

BitCoin
฿

440
Personal Life | Wife & Kids
Brian Deegan is a happily married man.
The couple shares three beautiful children, two sons, and a daughter.
Hailie, the eldest, is 22 years old and is currently a Ford Performance driver and a former Toyota Racing Development driver. She competes in ARCA Menards Series as a full-time driver.
In 2022, Hailie made her Mint 400 debut in the Unlimited Truck Spec class in the Truck Series and announced her NASCAR Xfinity Series debut in the SS-Green Light Racing No. 07 in Las Vegas.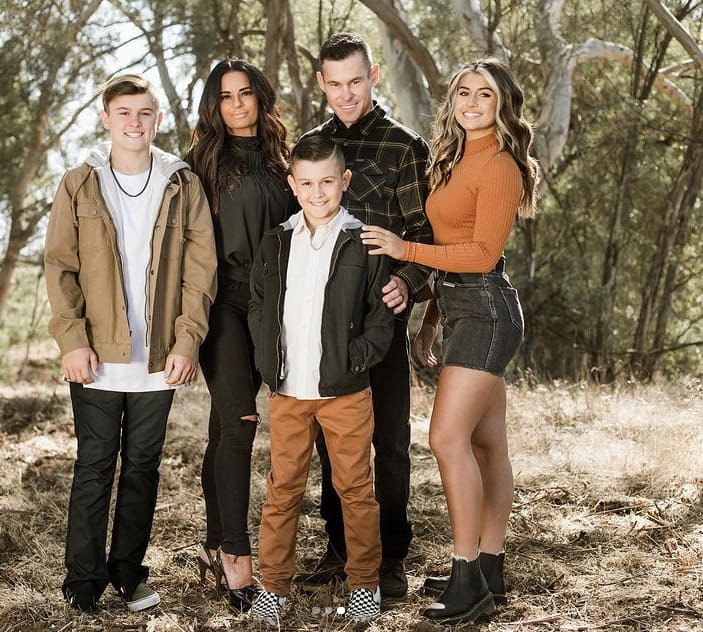 Brian couldn't be prouder as his kids have followed in their father's footsteps and pursuing their career as a stock car racing driver and motocross racers.
The father-son duo practice dirt bike race in a backyard during leisure, and considering Haiden's dedication, he certainly will surpass his father in no time.
The Deegans have an exquisite life, as his children are professionally independent. Brian, being a proud father, gifted Hailie a hand-painted Ford Mustang.
Social Media Presence
Brian Deegan is very much active in his social media. He frequently posts picture of his races, family vacations and snippets of his riding in dirt tracks.
Instagram: 1.1 Million followers
Twitter: 74.4k followers
Facebook: 1.4 Million followers
YouTube: 1.22 Million subscribers
View this post on Instagram
Brian has a huge online personality and even has a YouTube channel with his family which he keeps advertising on his Instagram.
The Popularity Graph
Brian's popularity graph illustrates his mega online presence, which shows his popularity worldwide.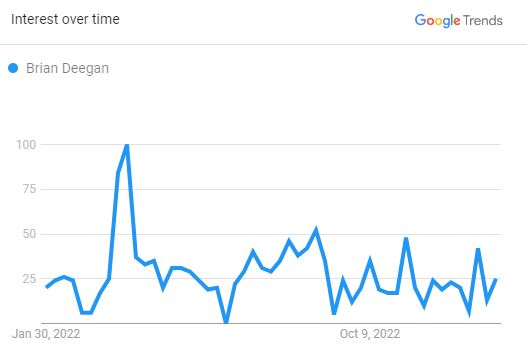 It's no surprise that many people follow him and search for him.
Frequently Asked Questions (FAQS)
What Happened to Brian in 2017?
In 2017, a motorcyclist suffered from an accident. Brian lost control of the motorcycle and fell 40 feet (12.1 m) to the ice. The accident broke both his wrists and his leg.
Does Deegan have a tattoo on his body?
Yes, he has tattoos on the back, left lower arm, left upper arm, and lower back. He has a tattoo of a dragon on his left arm and a skull on his back.
Did Brian introduce the iconic motorcycle move, "Ghost Riding"?
In 1997, at the L.A. Coliseum, Deegan was about to cross the finish line in the first place. At that moment, he threw his bike and clinched the win. This now iconic move became known as "Ghost Riding."
What is the car number of Brian?
Brian drives car number 38.