Justin Turner sister, Jillian Turner, is a baker hailing from California. Jillian is the younger sister of the MLB star.
The former Dodgers star, Justin Turner, was raised by a father who was a part-time baseball coach. So, the love for baseball was instilled in Justin from childhood.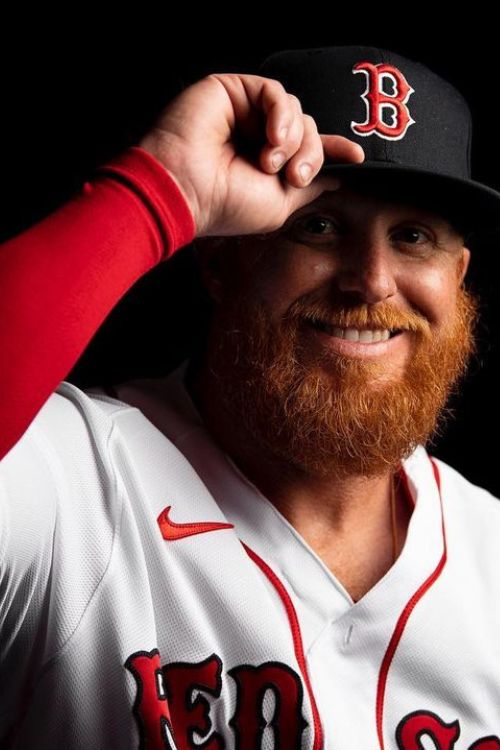 With teammate Cody Bellinger, Turner had lifted the World Series Title in 2020, and in 2023, both players bid their goodbyes to the Dodgers. A fan favorite, Turner signed a one-year contract with the Red Sox earlier this year.
Recently, the first baseman was recognized at the L.A. Sports Award event for his charitable contributions.
The 38 year old won the 2022 Community Athlete of The Year honor, adding to the list of many awards he has won throughout his career.
Justin Turner Sister Jillian Turner Runs Online Bakery Shop
Justin Turner's sister, Jillian Turner, runs her bakery shop named "Jilly's Sweets & Treats."
Before becoming a baker, Jillian worked at Legacy Group, which represents her brother. The two siblings shared a tight-knit bond since their childhood days.
Unlike her brother, Jillian was never caught by the sports bug. Instead, the younger sister of the baseball star would find amusement in her brother getting all the baseball predictions correct.
Once the TV would turn on, the sibling duo would spend their day watching baseball games, and Justin would lock in his predictions for the game, making Jillian think he was some sort of psychic.
Jillian Turner Learnt From Baking From Her Nan
The younger sister of Justin Turner shares a strong bond with her grandmother, whom she credits for sparking her interest in baking.
Jillian runs a website where one can check the menu and place their orders. One can order cookies, cakes, and cupcakes from Jillian's website, with the pricing of a cake starting from $30 and that of a cupcake from $27.
On Instagram, where she is available with the username @jillys_sweetsandtreats, Jillian has shared pictures of several cakes and cupcakes designs she has made for her customers.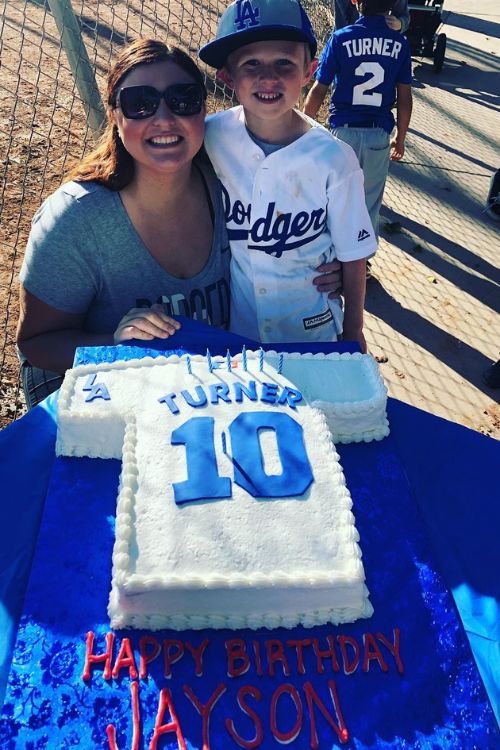 Most of her work is suitable for young kids who are big fans of sports and movies. But that doesn't mean adults are neglected, with Jillian saving some classic designs for them on birthdays.
She has shared the same designs on her TikTok handle as well, including one done for a fan of Justin Turner. In the past, Jillian has shared several posts thanking her grandmother for helping her during the initial stages.
Justin Turner Parents: John And Betsy Turner
Justin Turner's parents, John and Betsy Turner, are residents of California.
The baseball parents, John and Betsy, always encouraged their son's passion for sports. This has today led their son to become an iconic figure in the game.
John Turner worked as a machinist and as a part-time baseball coach when Justin was young. One of the earliest baseball memory of the father-son duo goes back to when Justin was three years old.
A former player of the game, John Turner, installed the hard-working mentality Justin is known for among baseball fans.
Justin's mother, Betsy Turner, is a former engineer at Boeing, having retired from her position in 2019.
On her mother's retirement, Jillian baked a beautiful cake for her mom, who had provided her services for the last 39 years.