James Hatten Buss, aka Jim Buss, is an NBA's Los Angeles Lakers part-owner and former executive vice president. He was removed from his position at the Lakers after a dispute with his sister Jeanie.
He is the second son of the famous Jerry Buss. Apart from his executive duties, he is famous for his love for horse training.
Before entering the basketball business, Jim was the president of the Los Angeles Lakers.
As of 2022, Jim has an estimated net worth of around $150 million.
Let's observe more in-depth about the part-owner of the famous Los Angeles Lakers. But first, let's peep into some of the quick facts about the second son of Jerry Buss.
Jim Buss | Quick Facts
| | |
| --- | --- |
| Full Name | James Hatten Buss |
| Birth Date | November 9, 1959 |
| Birth Place | Los Angeles County, California |
| Age | 63 Years Old |
| Nick Name | Jim Buss |
| Religion | N/A |
| Nationality | American |
| Education | University of Southern California (USC) |
| Horoscope | Scorpio |
| Father's Name | Jerry Buss |
| Mother's Name | JoAnn Mueller |
| Siblings | Johnny Buss, Jeanie Buss, Janie Buss, Joey Buss, Jesse Buss |
| Height | 6'2″/1.88 m/188 cm |
| Weight | N/A |
| Build | Athletic |
| Shoe Size | N/A |
| Hair Color | Blonde |
| Eye Color | Grey |
| Marital Status | Divorced |
| Spouse | Not Disclosed |
| Children | Jager Buss, Micaela Buss, Milahna Buss |
| Profession | Former Vice president of basketball operations of the Los Angeles Lakers |
| Net Worth | $150 million |
| Social Media | N/A |
| Last Update | February 2023 |
Jim Buss | Early Life, Family, & Education
On November 9, 1959, Jim Buss was born in Los Angeles County, California, to his parents, Jerry Buss and JoAnn Mueller.
Jim's father, Jerry, was a businessman, chemist, philanthropist, and investor. He was the majority stakeholder of the Lakers.
Jim was born the second of six children of the Buss family. His five siblings are Johnny Buss, the oldest, Jeanie Buss, Janie Buss, and step-brothers Joey Buss and Jesse Buss.
In 2012, Jim's Father and mother divorced, and later, in 2013, his father died due to kidney failure caused by an undisclosed form of cancer.
After his father's death, the Los Angeles Lakers' controlling ownership passed on to his six children with equal interest.
Education
As for his education, Jim attended the University of Southern California with a major in Mathematics.
He later dropped out of college, spent his youth at race tracks, and trained thoroughbreds. It is a horse breed best for horse racing.
James attended Jockey school at the age of 20.
Jim Buss | Career & Profession
Professional career
Jim invested in a small business with his best friend. Sadly, his friend's death due to a car accident in 1988 left him devastated and lost, and hence their business failed.
Soon James became president of his father's indoor soccer team, the Los Angeles Lazers, in 1985, after his brother, Johnny, quit his position.
He brought annual losses down from $1 million to $500,000. However, the team folded in 1989.
Next, he became a horse trainer after receiving half-dozen thoroughbreds owned by his father.
He divested himself of his increasingly unprofitable horse racing stock in 1997.
Shortly after, he encouraged his son to join the Lakers, which he acquired in 1979 and built into one of the most profitable and popular franchises in the world of sports.
Working With The Lakers
Buss started working with the Lakers in 1998 as an apprentice to Jerry West Laker's general manager and assistant, Mitch Kupchak.
During an interview for the November 1998 issue of Sports Illustrated, he stated something about evaluating basketball talent is not too difficult and the same between the opinions of pro scouts and fans from a bar.
Later, he complimented the Lakers scout, but still, his statement became very controversial.
Jim proceeded to learn basketball business from his father as well as West and then Mitch Kupchak, who became general manager in 2000.
Later in 2005, Jim was promoted by the organization to vice president of player personnel.
Although his father's original plan was to have Buss handle the basketball decisions, his sister Jeanie became the vice president of the business operations of the Lakers.
Decision Regarding Andrew Bynum
During the 2005 NBA, Jim was an influential advocate of selecting a high school athlete Andrew Bynum, a judgment his father needed to confirm.
Reportedly, Jim stated that he fell in love with Bynum five minutes after watching his workout.
He was also associated with rehiring Phil Jackson as Los Angeles Lakers coach. Buss was the only family member present at the welcome-back news conference of Jackson.
Jim stuck with Andrew Bynum as he struggled with his injuries and immature nature. Also, he opposed demands from Kobe Bryant about trading Bynum.
The Lakers association appointed Brian Shaw as Jackson's replacement after his retirement.
However, Jim hired Mike Brown instead of Shaw without consulting Kobe Bryant, the Laker's star player.
The well-respected Shaw atypically criticized Jim in a radio interview because of his treatment during the hiring cycle.
The offseason involved an NBA player lockout, throughout which the Lakers let go of almost two dozen employees with a consolidated 100 years of experience from the basketball operations staff.
Ronnie Lester, Assistant General Manager, whose contract was not renewed by the organization after 24 years working with the team, stated how great organizations don't treat their personnel like they did.
CBSSports.com wrote that NBA administrators are typically discreet, and Lester's public criticism showed how strongly he felt the Lakers were in the wrong.
Further, reporter Stephen A. Smith also mentioned that Kobe Bryant was furious with Jim Buss and his hiring decision.
Jim feared the season would get canceled because of that and stated- "they had to do what they had to do. It's not fun, and there's no question about that."
After The End of Lockout
During the winter of 2011, the lockout ended, and preceding the start of the 2011–12 NBA season, Jim agreed to acquire Chris Paul from the New Orleans Hornets in exchange for Pau Gasol and Lamar Odom.
However, NBA commissioner David Stern prevented the trade from happening. During the next NBA season, the Lakers obtained Steve Nash while trading Bynum for Dwight Howard.
The addition of Howard rose to be the start of a new dynasty for the Lakers. With their $100 million payroll, everybody presumed that the Lakers would become the title contenders.
However, Brown was dismissed by the organization after a 1–4 start. His release after five games was the third-fastest coaching change in NBA history.
In a collective decision by Buss, his father, and Mitch Kupchak, the Lakers decided against re-hiring Jackson and signed Mike D'Antoni as the coach instead.
After The Death of Jerry Buss
After the death of Jerry Buss in 2013, his 66% managing ownership of the Los Angeles Lakers was passed to his six children via a trust, with each child getting an equal vote.
Jerry's succession plan had Jeanie take over his previous title as the Lakers' governor and the team representative at NBA Board of Governors meetings.
The Lakers were unable to re-endorse the free agent Howard after the season. He joined the Houston Rockets, accepting $30 million less than the Lakers offer.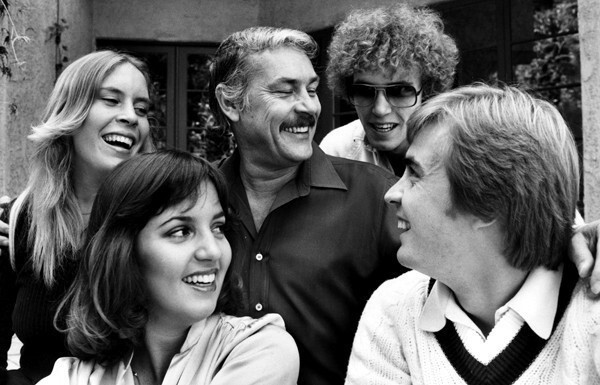 Jim's sister Jeanie mentioned that she would be more comfortable regarding her business relationship with Buss if she understood the basketball decision process better.
In the 2013–2014 NBA season, Jeanie became Lakers president, and her position included supervising the team's basketball operations while working with Jim.
He remained as Lakers Executive Vice President of basketball operations.
Magic Johnson, former Lakers player and part-owner, who was also close to Jim's father, expressed how Buss needed to put his ego aside and seek support to help the Lakers recruit free agent players against rival teams.
In the same season, Jim endorsed Bryant to a two-year extension worth $48.5 million, even before he had recovered from an injury.
The Los Angeles Times stated that the deal was one of the most terrible Lakers' moves.
Dismissal of Jim Buss
In January 2014, Jim vowed to his siblings to step down if the Lakers were not contesting for the Western Conference championship in three to four years.
According to his sister Jeanie, she retained him because of his self-determined deadline and anticipated him to lead the Lakers.
However, on February 21, 2017, Jim was fired as head of the Lakers' basketball operations, although he was still a part-owner of the team as per their father's will.
After a dispute with his sister Jeanie over ownership, Jim was dismissed as a trustee of the Buss family trust and lost his position on the Laker's board of directors.
In a podcast in 2021 with Rich Kleiman on "Boardroom: Out of the Office," she explained her reasons for ousting her brother midseason.
She mentioned that she was worried that her brother might have made some trades the Lakers couldn't recover from if he had been in the position any longer.
Jeanie also revealed that his brother got involved with attorneys, and during their meeting, they came in and put a loaded gun on the table.
Eventually, Jeanie became the controlling owner of the Lakers after the case was settled. And after she took the position, she worked to fulfill her father's wish of making sure the Lakers were back on top.
Los Angeles Lakers won the 2020 NBA championship, which was not only dedicated to Kobe Bryant but also to her late father, Dr. Jerry Buss.
Jim Buss | Net Worth
After Jim's father's death, Jerry, his $600 million, and more assets were divided by their family trust into equal parts among the Buss siblings.
Other information regarding Jim's earnings is still not disclosed by him.
Presumably, Jim Buss's net worth is around $150 million.
Most of Jim's income comes from his basketball training career. At present, Jim is living a luxurious life with his family.
However, information regarding personal assets like bungalows, bank balances, and many others is not available now.
Jim Buss | Wife And Children
Jim is an introvert and avoids spotlights. Hence, his private life is not usually known to the public.
Reportedly, Jim got married in 1983 and got separated from his wife months later due to some unavoidable reasons.
Together, they adopted their son Jager Buss and continued living together because a social worker monitored the couple for the adoption procedures.
The couple soon got a divorce in 1985, and Jim won the sole custody of their son. He also has two daughters, Micaela Buss and Milahna Buss.
None of the sources have disclosed the information regarding Jim's partners.
Jim Buss | Social Media Presence
Buss does not seem to have any social media accounts. We will update you as soon as he gets available on any social platforms.
Jim Buss | FAQs
How much is the Buss family worth?
The Buss siblings have billions of dollars between them and a 66% stake in the Lakers franchise.
If the team is put on the market today, the Buss family would likely get upwards of $4 billion, although a bidding war could bring it even higher.
Did Jim Buss own the Lakers?
Jim is a part-owner of the Lakers, along with his five siblings.
Why did Jim Buss leave the Lakers?
After a dispute with his sister Jeanie over ownership of the team, he was removed from the Lakers board of directors.
How long did Jim Buss own the Lakers?
Jim has owned the Lakers for almost 3 years.
How much is Jim Buss's L.A. house worth?
According to sources, Jim Buss's L.A. house is worth $10.95 million.
Did Jim Buss select Luol Deng for the Los Angeles Lakers?
Yes, Jim Buss and Mitch Kupchak's administration selected Luol Deng for the Los Angeles Lakers.