It's truly remarkable to consider that Jimmy Butler has played 12 seasons in the NBA.
His journey from a relatively unknown player selected with the 30th overall pick in the 2011 NBA Draft to becoming a perennial All-Star, a multiple-time All-NBA and All-Defensive Team selection, and a feared force is nothing short of inspiring.
Back when Butler was just starting his professional career, he began as a rookie sitting at the end of the bench, averaging less than 10 minutes per game.
However, even then, there were glimpses of his potential and indications that he had the makings of a special player.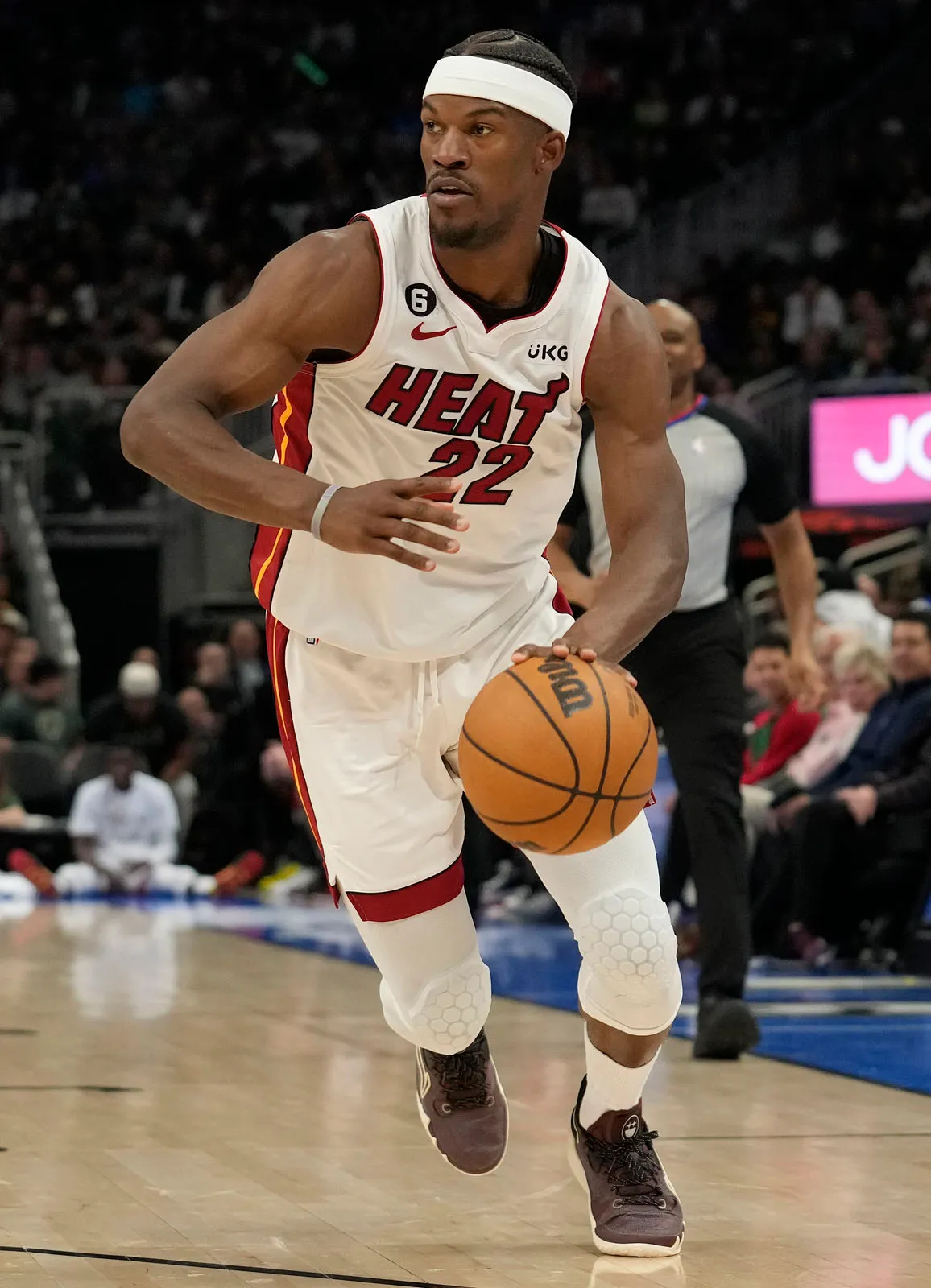 From the very beginning, it was evident that Butler possessed a relentless work ethic and a fierce competitive drive.
His dedication to improving his game and his relentless pursuit of excellence set him apart from others.
Despite not receiving much attention or hype, those who closely evaluated Butler recognized his commitment to the game and the potential for greatness that lay within him.
While he may not have had the same level of recognition as some of the higher-profile prospects in his draft class, Butler's reputation as a hard-nosed defender and his ability to impact the game on both ends of the court caught the attention of basketball enthusiasts.
Many experts noted his defensive prowess and his relentless attitude, suggesting that these qualities would allow him to make a significant impact in the league.
Jimmy Butler Draft Class- Scouting Report & NBA Success
To further enhance the narrative surrounding Butler's remarkable journey, it is worth highlighting the hurdles he faced and the opportunities he seized during the pre-draft process.
In April 2011, Butler seized an important chance to prove himself at the Portsmouth Invitational Tournament (PIT), a prestigious event where 64 college seniors competed to catch the attention of NBA scouts and improve their draft prospects.
Unsurprisingly, Butler's performance at the tournament was nothing short of outstanding, leading his team to victory and earning the coveted MVP title.
While some evaluations may have missed the mark regarding his potential as an All-Star, they did recognize his intangibles and his ability to consistently contribute to winning basketball.
These qualities have become increasingly evident every time Butler steps onto the court, where he consistently makes a significant impact.
In their rankings of the 2011 draft class, ESPN positioned Butler as the 29th-best prospect and projected him to be selected 25th overall.
Butler's career has shown he has continually exceeded expectations and silenced any doubts.
His work ethic, determination, and commitment to honing his skills have propelled him to surpass the projections set forth during the pre-draft evaluation process.
Jimmy Butler In College
Jimmy Butler's collegiate journey adds another layer of underdog determination to his remarkable story.
Starting at Tyler Junior College in Tyler, Texas, Butler was not widely regarded as a highly sought-after prospect according to 247Sports.com's metrics.
During his time at Marquette University, Butler began his sophomore year coming off the bench before eventually earning a spot as a full-time starter in his final two years.
Despite not entering college with much fanfare, Butler's hard work and dedication allowed him to make his mark on the court steadily.
Throughout his college career, Butler demonstrated a knack for stepping up in clutch moments, displaying his ability to perform under pressure.
His contributions on both ends of the court did not go unnoticed, as he earned All-Big East Honorable Mention honors in both his junior and senior seasons.
These accolades showcased his consistent impact and growth as a player during his time at Marquette.
As a senior, Butler helped Marquette reach the Sweet Sixteen, where they would lose to a Harrison Barnes-led North Carolina team.