Jimmy Dunne's wife, Susan Dunne, grew up with him in the same neighborhood. The two have been married for 30 years and share three kids.
The financial investor/businessman Jimmy Dunne will probably go down as one of the most controversial figures in the history of golf.
A board member of the PGA Tour, Dunne had the biggest hand in the merger of PGA and LIV Golf.
Speaking to the media after the merger, Jimmy also addressed the elephant in the room. How did a man who lost 66 colleagues in the 9/11 attack deal with the league backed by Saudi Arabia?
Dunne said the people with whom he dealt had nothing to do with it, and if he found out someone that was involved in it, he'll kill them.
Since the merger of LIV and PGA, many golf fans have poked fun at the legends Tiger Woods and Rory McIlroy for turning down deals from LIV. The duo together turned down the deal worth more than a billion dollars.
Jimmy Dunne Wife, Susan Dunne
Jimmy Dunne's wife, Susan Dunne, has raised three kids with the multimillionaire investor.
In an interview with Golf Digest in 2004, Jimmy revealed that he and Susan had grown up together in the same streets of Babylon, New York.
Susan is a graduate of Lynchburg College and worked as an executive recruiter in New York City for 12 years before retiring to raise her kids. The couple tied the knot in 1992 and have celebrated 30 years of togetherness.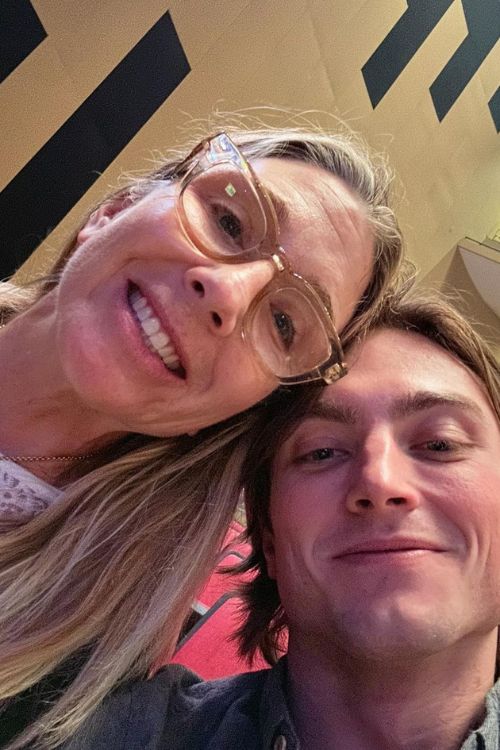 The couple is fairly private and away from social media. In 2016, the couple did make headlines as they donated $20 million in gifts to the University of Notre Dame. They did so for the construction of two residence halls on campus.
Susan might not be an alumnus of Notre Dame, but her husband is. He graduated from Notre Dame with a degree in economics in 1978 and is a member of the University's Board of Trustees.
Susan is available on Instagram with the username @sueydunne but has kept her handle private.
His Two Sons Are Graduates Of Notre Dame
Jimmy Dunne's son followed in his footsteps and, like their father, are graduates of the University of Notre Dame.
Previously, in his commencement speech for Notre Dame in 2021, Jimmy did mention that his daughter was studying in Paris.
Seamus Dunne Is The Oldest Of The Bunch
Seamus Dunne, 29, is the eldest of three kids of Susan and Jimmy. After graduating from Woodberry Forest School in 2012, Seamus joined the University of Notre Dame.
After earning his degree in 2016, Seamus started working for Morgan Stanley. He was appointed as the Wealth Management Analyst in 2016 and later promoted to Private Wealth Advisor Associate in 2018.
He worked at Morgan Stanley until 2020 before joining Columbia Business School in 2022 to pursue an MBA. Since earning his MBA, Seamus has been working at Sapphire Ventures as their vice president.
CJ Dunne Is The CEO Of SageSpot
The second child of Jimmy and Susan, CJ Dunne earned his finance degree from the University of Notre Dame in 2019.
While studying at Notre Dame, CJ worked as a business development intern at Carbon and later as a summer analyst for Silver Lake. He then joined Goldman Sachs in 2019 to work as a TMT Investment Banking Analyst.
In 2020, CJ founded SageSpot, an online platform where people can host book clubs.
CJ is a moderately active Instagram user and is available on the platform with the username @_cdunne.
He has shared a few pictures from last year's events and family time, which included his brother and mom.