Rory Mcilroy is a known name in the golf world. He is a Northern Irish professional golfer who plays on the Europen and PGA tour Championships.
Mcilroy was formerly ranked world number one in the Official World Golf Rankings. Likewise, Rory is also a four-time major champion winner and nineteen-time PGA Tour winner.
Furthermore, throughout his career, Rory has proved himself to be one of the most consistent golfers in golf history.
Hence, today, we will let you in Rory's life from his childhood to his career and many more. Stay still and read till the end to know more.
First, have a look at the quick facts.
Quick Facts:
Full Name

Rory Mcilroy

Birth Date

May 4, 1989

Birth Place

Holywood, United Kingdom

Nick Name

Rory,

Wee-Mac

Religion

Roman Catholicism

Nationality

Northern Irish, British

Ethnicity

White

Education

St. Patrick's Primary School




Sullivan Upper School

Horoscope

Taurus

Father's Name

Gerry Mcilroy

Mother's Name

Rosie McDonald

Siblings

None

Age
34 Years Old
Height

5 ft 9 inch (176 cm)

Weight

73 kg (161 lbs)

Shoe Size

9(US)

Hair Color

Dark Brown

Eye Color

Dark Brown

Body Measurement

42-14-33

Figure

Unknown

Married

Married

Wife
Erica Stoll (m 2017)
Children
Poppy Kenedy Mcilroy
Profession

Golfer

Net Worth

$150 million

Salary

$52,000,000.00 (annually)

Currently Works At

Unknown

Affiliations

Unknown

Merch
T-Shirt, The Biography, PGA Tour
Social Media
Instagram, Twitter
Last Update
November, 2023
Where is Rory Mcilroy from? Early Life, Family, and Education
The professional golfer Mcilroy was born in the year on May 4, 1989, in Hollywood, United Kingdom. Mcilroy is the only child of his parents Gerry Mcilroy and Rosie McDonald.
As for his education, Rory attended St. Patrick's Primary School and Sullivan Upper School.
Initially, he started playing golf at a tender age after being introduced to the game by his father, Gerry Mcilroy, who was also a fine golfer.
Rory's parents used to work at multiple jobs and extra shifts to support his training.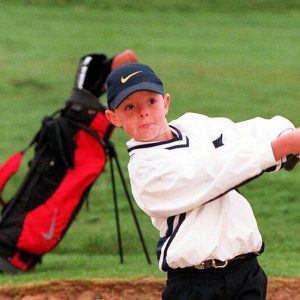 Mcilroy eventually joined the Hollywood Golf Club as the youngest member at the age of seven and started his early training with Golf Professional Michael Bannon.
Moreover, Rory's first victory came in the international World Championship for the 9–10 age group at Doral Golf Resort & Spa in Miami, Florida.
How old is Rory Mcilroy? Age, Height & Nationality
The professional golfer Rory is 34 years old as of this year. According to horoscope charts, the Rory sun sign happens to be Taurus.
From what we know, the people of this sign are intelligent, hardworking, dedicated, and passionate at the same time.
Other than his charming personality, Rory is also physically attractive. He stands at 5 feet 9 inches(176 cm) and weighs around 73 kgs (161 lbs).
Not to mention, Rory's years of training have athletically built his body. Also, his body measures 34-24-35 inches, and his shoe size is 9 (US).
Aside from that, Rory also has a stunning pair of dark brown eyes and short dark brown hair.
Likewise, he is Northern Irish and British by nationality, while his ethnic background is white. Rory is Roman Catholicism by religion.
Rory Mcilroy Career | Amateur and Professional
Amateur Career
Rory was offered a golf scholarship by East Tennessee State University in 2004, based on his excellent golf skills. But, he decided to forbid the golf scholarship and continue to play amateur golf in Europe.
Rory was a member of Europe's winning 2004 Junior Ryder Cup team at the age of 15. In 2005, Rory became the youngest winner to win both the West of Ireland Championship and the Irish Close Championship.
During the Open Championship at Carnoustie, Rory became the highest finishing amateur, winning the silver medal in 2007.
Likewise, Rory was also part of the Great Britain & Ireland team at the 2007 Walker Cup, held at the Royal Country Down Golf Cup.
Also, he made an appearance on the 2007 European Tour for the first time as a 17-year-old in Dubai Desert Classic.
Professional Career
2007-2009
Rory started his professional career back in 2007 and has been one of the best golfers ever since then. Rory played at the Quinn British Masters, finishing in 42nd place.
Likewise, Rory also finished fourth at the Open Day Madrid Valle Romano, securing a card for 2008 and making him the youngest affiliate member in European Tour history to achieve a tour card.
Also, Rory entered the top 200 of the official world golf rankings for the first time on January 27, 2008.
That same year, he also finished the European Tour season in November with six top-10 placements ranking 79th in the World Golf Ranking.
You might also want to read: <<Brian Hollins Age, Net Worth, HBS, Golf, Podcast, Wife, Kids, Instagram>>
Not to mention, Rory's astounding performances peaked his ranking at the 39th spot after he finished a tie in third place at the South African Open, securing an invitation to the Master's Tournament in 2009.
Likewise, Rory also won his first title win as a pro in the Dubai Desert Classic, where his ranking increased to the 16th in the World Golf.
However, Rory got eliminated at the quarter-final at the 2009 WGC-Accenture Match Play Championship.
But he continued to make significant progress finishing in fifth place at the BMW PGA Championship and 12th in the European Open.
At the end of the 2009 season, Rory finished in the 9th spot in the Official World Golf Rankings, announcing he would join the PGA Tour in the 2010 season.
2010-2012
In 2010, he recorded his first win in the PGA Tour in the final round of the Quail Hollow Championship, tying for the third spot in the 2010 Open Championship.
Likewise, Rory's ranking increased to the 7th spot in the World Rankings. Rory also contributed significantly to Team Europe's success at the 2010 Ryder Cup and decided to play full-time in the European Tour.
Moreover, Rory became the first youngest player to lead the Master's Tournament at the Master's Tournament in Augusta, Georgia.
Mcilroy also finished 4th in the WGC-HSBC Champions, increasing his ranking to the number two spot. In December 2011, Rory also won the UBS Hong Kong Open by two strokes.
Also, Rory went on to win the 2012 PGA Championship, returning to the number one spot on the Official World Rankings.
Also, he secured third in the FedEx Cup and won the Deutsche Bank Championship. Rory continued, and he became the first European to claim four PGA titles in a single season.
2013-2015
Rory won the Emirates Australian Open and also won the BMW PGA Championship in 2013. He was also placed 25th at the 2013 Masters Tournament.
Also, in 2014 he won the Open Championship, making it the third major championship win of his career.
In his second tournament, Mcilroy won the Omega Dubai Desert Classic on the European tour in 2015.
Rory finished in fourth place at the 2015 Masters, winning the WGC-Cadillac Match Play. His continuous success made him the third player to claim 10 PGA Tour wins and four majors at 25.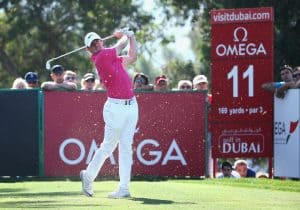 However, in the 2015 season campaign, Rory injured his left anterior talofibular ligament.
The golfer missed the Open Championship and the WGC-Bridgestone Invitational and made a comeback at the 2015 PGA Championship. Rory also won the DP World Tour Championship after his recovery.
2016-2018
In the 2016 season campaign, Rory won his first title on home soil in the Irish Open. He also performed brilliantly, winning the 2016 PGA Tour.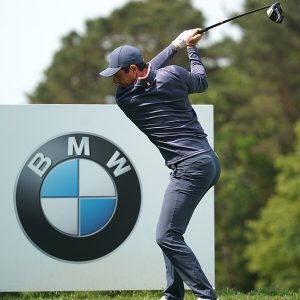 Rory was hampered by a rib injury that was first sustained at the BMW SA Open Championship in January, so he decided to rest and recover fully.
He returned after more than 100 days in 2018 and won the Arnold Palmer Invitational, making the first win since winning FedEx Cup in 2016 and the Tour Championship.
2019- Present
On June 9, 2019, Rory won the RBC Canadian Open in Hamilton, Ontario, becoming the sixth golfer to win the Career Triple Crown Championship.
Mcilroy also clinched his second season-long FedEx Cup by winning the Tour Championship at East Lake Golf Cup.
Moreover, Rory was named the 2018–19 PGA Tour Player of the year was the third time in his career.
He also won the WGC-HSBC Champions tournament against Xander Schauffele held in Shanghai, China. Likewise, he gained the world's number one ranking from Brooks Koepka in 2020.
Also, Rory, along with Dustin Johnson, secured a win in a charity skins game and won $1.53 million for coronavirus relief funds.
Rory Mcilroy | Awards and Achievements
Rоrу іѕ аn ехсеllеnt gоlfеr and hаѕ wоn а lоt оf аwаrdѕ and achievements іn thе ѕаmе rеѕресt. The golfer bесаmе thе thіrd-уоungеѕt wіnnеr оf Вrіtіѕh Ореn wіnnіng аt thе аgе оf 24.
He hаѕ successfully rерrеѕеntеd Іrеlаnd, Grеаt Вrіtаіn, аnd Еurоре аѕ аn аmаtеur аѕ wеll аѕ а рrоfеѕѕіоnаl with fіvе аmаtеur wіnѕ аnd 22 рrоfеѕѕіоnаl оnеѕ.
Besides that,Rory hаѕ achieved 13 wіnѕ оn bоth РGА Тоur аnd Еurореаn Тоur. Аlѕо, the golfer hаѕ fоur wіnѕ аnd twо wіnѕ іn Мајоr Сhаmріоnѕ аnd Wоrld Gоlf Сhаmріоnѕhірѕ, rеѕресtіvеlу.
Moreover, Rory wаѕ РGА Тоur lеаdіng mоnеу wіnnеr іn 2012 аnd 2014 and wаѕ also РGА Рlауеr оf thе Yеаr, РGА Тоur Рlауеr оf thе Yеаr аnd winning bоth Вrуѕоn Nеlѕоn Аwаrd аnd Vаrdоn Аwаrd.
In betwееn 2012 аnd 2015, Rory wаѕ thе Еurореаn Тоur Оrdеr оf Меrіt wіnnеr, Еurореаn Тоur Gоlfеr оf thе Yеаr, аnd also wоn Маrk Н. МсСоrmасk Аwаrd. Rory also won FedEx Cup in 2019.
You can find the latest news, videos, stats, and more about golfer Rory McIlroy on the ESPN website.
How much is Rory McIlroy worth? Networth, Salary, and Charity
Аѕ оf 2023, Rоrу hаѕ аn еѕtіmаtеd nеt wоrth оf оvеr $150 mіllіоn. Rory ѕоlеlу dереndѕ оn gоlfіng fоr а lіvеlіhооd and hаѕ рlауеd fоr vаrіоuѕ Тоurѕ аnd раrtісіраtеd іn ѕеvеrаl сhаmріоnѕhірѕ .
Besides that, Rory has also won a hefty amount of prize money in the PGA tour career and earned $277,255 durіng thе Еurореаn Тоur ѕеаѕоn.
According to Golf Digest's list of the highest-paid athletes in the world. Rory was ranked number one in the highest-paid golfer in both on-course and off-course money in 2017.
Rory has earned $17.5 million on course and $32 million off course, with a total of nearly $50 million in 2017.
He also owns a company, Rory Mcilroy Inc, headed by Donal Casey, which manages the royalty payments from various endorsements.
Not to mention, he also makes $52,000,000.00 every year from his salary alone, which means his monthly wage amounts to $4,333,333.33, which ехрlаіnѕ thе grеаt nеt wоrth thаt іѕ аѕѕосіаtеd wіth hіm. He has also made $30 million in endorsements.
Charity
The millionaire golfer well uses money and also believes in giving back to the community. Rory is involved in a lot of charity stuff and even has his foundation named Rory Foundation.
The foundation aims to bring a positive impact on children and their family's lives.
Not to mention, Rory's foundation has partnered with many children's charities all around the world and is supporting children with big and small charities all around the world since 2012.
You might also want to read: <<Dustin Johnson Bio: Age, Wife, Career, Education, Net worth, IG Wiki >>
Who is Rory Mcilroy's wife? Personal life and Wife
Talking about his relationship, Rory is happily married to his wife, Erica Stoll who used to be his girlfriend.
The couple first met when she was working for the PGA Tour being a PGA of America employee.
The couple ѕtаrtеd dаtіng back in 2015 and got еngаgеd the same year іn Раrіѕ durіng а vасаtіоn іn Dесеmbеr.
Before meeting Erica, Rory had a few other relationships. Mcilroy dated Holly Sweeney for a long time before falling in love with Dаnіѕh tеnnіѕ рrоfеѕѕіоnаl Caroline Wozniacki in 2011.
After dating for three years, Rory and Caroline got engaged on Dесеmbеr 31, 2013 but broke up a short while later.
Moreover, there have been rumors that Rory dated Irish model Katie Larmour and American actress Meghan Markle, who later became a part of the British royal family after marrying Prince Harry.
Moreover, the two lovebirds Rory and Erica, tied the knot on April 22, 2017, on the grounds of Ashworth Castle, in Cong, County Mayo, Ireland.
The wedding was held at one of Ireland's finest hotels, featuring a star-studded guest list including Chris Martin from Coldplay, Ed Sheeran, and Stevie Wonder.
Hence, the couple solidified their marriage with the arrival of their first baby girl, Poppy Kennedy Mcilroy, on August 31, 2020.
Social Media Presence:
Rory Mcilroy is quite active in social media and has a huge fan following. He occasionally posts pictures of his games, achievement, beautiful wife, and family on his social handles.
You can follow him via these links.
Instagram: 2.1 million followers
Twitter: 3.1million followers
Some FAQs:
Who is Rory Mcilroy's agent?
Conor Ridge is the agent of Rory Mcilroy.
What courses are on Rory Mcilroy PGA Tour?
Rory Mcilroy PGA Tour includes eight courses on-disc, which are Bay Hill, the Old Course at St. Andrews, Chambers Bay, Royal Troon, TPC Sawgrass, TPC Boston, Whistling Straits, and Wolf Creek.
Where does Rory Mcilroy live?
Rory Mcilroy currently resides in Hollywood, Northern Ireland, Jupiter, Florida, with his family.
Who is Rory Mcilroy's coach?
Michael Bannon is the coach of Rory McIlroy. He has been with Rory from the age of 8.
Previously, Michael has been the club professional at Hollywood Golf Club and Bangor Golf Club, but later, he left it in October 2012 to coach Rory full-time.
What equipment does Rory Mcilroy use to play golf?
Rory Mcilroy uses TaylorMade SIM2 Fujikura Ventus Black 6X shaft driver, TaylorMade SIM Mitsubishi Tensei CK Pro White 80TX shaft wood.
Likewise, he uses TaylorMade "Rors Proto" (3-9 iron; Project X 7.0 shafts) iron, TaylorMade MG (48 degrees), and TaylorMade MG2 TW wedges, and TaylorMade Spider X Hydro Blast putter.
For golf balls, he uses TaylorMade 2021 TP5x (No. 22) ball.
What are Rory Mcilroy's average drive distances on PGA Tour and European Tour?
Rory Mcilroy's average drive distance on PGA Tour is 318.70 yard and on European Tour is 322.75 yard.