As of 2023, the Cincinnati Bengals quarterback Joe Burrow net worth is estimated to be around $10 million.
Joe Burrow has earned his fortune through lucrative contracts, brand endorsement deals, and business investments.
And it's now official: Burrow has secured the long-awaited, record-breaking, and lucrative long-term contract.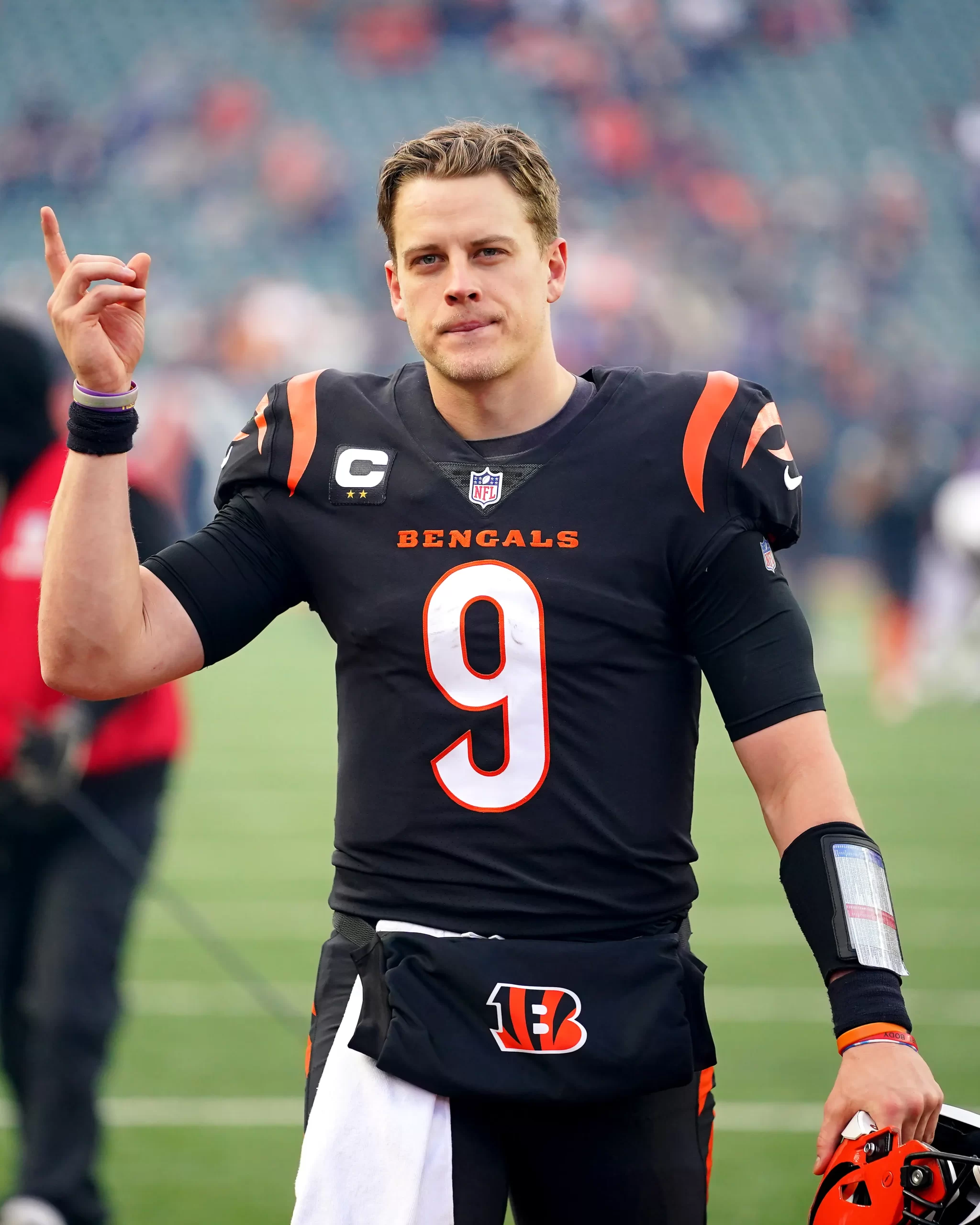 He recently broke the internet and NFL record with an astronomical contract extension worth $275 million.
This very contract is the largest in NFL history.
Nevertheless, the contract won't come into effect until 2025, which means Burrow will continue to operate under his rookie deal in the meantime.
Joe Burrow Net Worth Is $10 Million
As mentioned before, Joe Burrow net worth is estimated to be around $10 million.
Before making his NFL debut, Burrow was a standout player at Louisiana State University.
There, he clinched the prestigious Heisman Trophy and played a pivotal role in securing the 2020 College Football Playoff National Championship.
Fast forward to 2022, and Burrow's leadership was instrumental in guiding the Bengals to their first Super Bowl appearance in 34 years.
Regarding the contract side, Burrow's rookie contract with the Bengals is a four-year deal with an option for a fifth year.
The contract's total value is $36.19 million, with 100% fully guaranteed at signing.
The contract came with a $23.88 million signing bonus and an average annual salary of $9.04 million.
New $275 Million Contract & Career Earnings
Joe Burrow has proven to be everything the Cincinnati Bengals envisioned when they chose him as the No. 1 overall pick in the 2020 NFL draft.
On Thursday, the Bengals solidified their commitment to Burrow's future with a five-year, $275 million contract extension, making him the highest-paid player in NFL history, according to a source familiar with the deal who spoke on condition of anonymity because financial terms were not officially disclosed.
ESPN was the first to report this groundbreaking news.
This contract catapults Burrow ahead of the previous record-holder, Los Angeles Chargers quarterback Justin Herbert, who inked a five-year, $262.5 million deal in July.
Burrow's remarkable leadership and performance led the Bengals to Super Bowl 56.
Over the past two seasons, Cincinnati has clinched consecutive AFC North titles and made it to the AFC championship game twice, all with Burrow at the helm.
Career Earnings
So far, Joe Burrow has earned $36.17 million from the NFL.
Out of the total amount, $3.22 million came from salaries, $23.88 from signing bonuses, $9.01 from roster bonuses, and $56,389 from incentives.
In addition to his NFL earnings, Joe Burrow enjoys a substantial income from lucrative brand deals with industry giants such as Nike, Bose, Guinness, Kroger Health, Cash App, Buffalo Wild Wings, and Coca-Cola, facilitated through their energy drink brand BodyArmor.
Furthermore, he has secured a multi-year partnership with Fanatics, which was inked just hours before his historic selection as the first overall pick in the 2020 NFL Draft.
This deal allows for the sale of memorabilia from his celebrated college career at LSU, adding another dimension to his thriving off-field ventures.