The Brooklyn Nets owner, Joe Tsai, is a man who follows Christianity as his religion. Tsai shares the belief that nobody should be untreated fairly solely based on their faith.
Tsai, with his wife Clara Wu, is the co-owner of the NBA franchise, where he first invested in the year 2017. At the time, Tsai bought a 49% stake in the NBA, and two years later, in 2019 bought the rest of the shares.
The billionaire tried his best to make the Nets one of the strongest teams in the NBA. At one point, the Nets had Kevin Durant, James Harden, and Kyrie Irving at their disposal. But this didn't lead to anything special.
In the past few seasons, the Nets have become the most drama-filled franchise in the NBA. Recently, even Tsai admitted that managing NBA players is quite challenging.
Joe Tsai Religion
The Taiwanese-Canadian billionaire Joe Tsai practices Christianity. The Nets owner married his wife, Clara Wu, in 1996, at Park Avenue Christian Church. Their wedding rituals were conducted by a Baptist minister.
One of the other times Joe Tsai talked about his religion was last year, after the former Nets player Kyrie Irving got himself in hot waters. Through his Twitter account, Iriving shared an anti-Semitic film that made Joe Tsai make a public statement.
The billionaire took to Twitter, condemning Kyrie's behavior. Joe Tsai said, "As a man of faith," he believed it is wrong for anyone to hate people based on race, ethnicity, or religion.
But many people have questioned if Joe Tsai is "A man of faith" like he said he is, why hasn't he spoken about the Chinese government's treatment of Uyghur Muslims?
Joe Tsai Family
Born in Taipei, Taiwan, Joe Tsai relocated to the States when he was 13. His father, Paul C. Tsai, was a second-generation lawyer, and the Brooklyn Nets owner continued the tradition.
After receiving his bachelor's degree in Economics and East Asian studies from Yale University, Joe enrolled in the J.D. program at Yale Law School.
Tsai was acknowledged as an attorney in 1991 after clearing the New York Bar exam.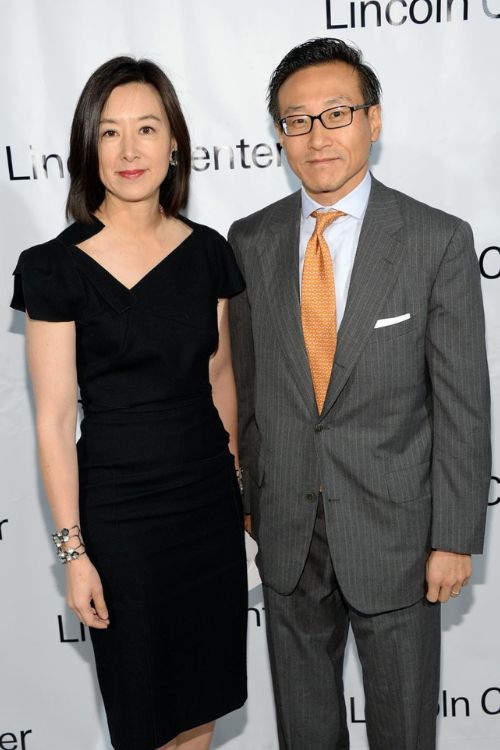 And five years later, he tied the knot with Clara Wu, a fellow Stanford graduate. At the time, Clara worked for American Express Travel Related Services. Clara is involved in several philanthropical works with her husband and co-founded the Joe and Clara Tsai Foundation.
The couple shares three kids, Alex, Dash, and Jacob, who continue to uphold their family legacy of playing lacrosse. A former lacrosse player, Joe featured in one of the videos with his daughter on a YouTube channel.
Joe Tsai Daughter, Alex Tsai, Is A Student At Stanford
Joe Tsai's daughter, Alex Tsai, played lacrosse for three seasons at Stanford University, totaling 13 games.
She graduated with a master's degree in Management Science and Engineering last year and was part of the Farmlink Project. Currently, Alex works at the self-organizing workspace, Mem, as chief of staff.
A YouTube video shared by Pac-12 Networks in 2020 shows Alex with her dad, talking about her family life during quarantine and her commitment towards the Farmlink Project.
Joe Tsai Has Two Sons, And Both Are Lacrosse Players
Dash and Jacob have followed in their family's footsteps and are lacrosse players. The middle child of the Tsai family, Dash Tsai, is currently a student at Stanford University and has represented Hong Kong in international stages.
Joe Tsai's youngest son, Jacob Tsai, is also a lacrosse player and has previously made a small cameo in his sister's video, as he helped her to shoot the video.