Joel Hans Embiid is the full name of a professional basketball player in Cameroon who competes in the National Basketball Association (NBA) for Philadelphia 76ers. He also receives three All-Star selections and nicknamed himself "The Process."
Moreover, he was the highest-paid selected player from his native country, and when he was playing for the Kansas Jayhawks, he was in the list of 30 finalists nominated for the Naismith College Player of the Year.
But he got injuries on his foot and knee when he was about to make his debut for the 76ers and made it later. Despite the injuries, he played 31 games for his team. We can say that he was a dedicated person, and the quotes by this great player are given below. Do follow.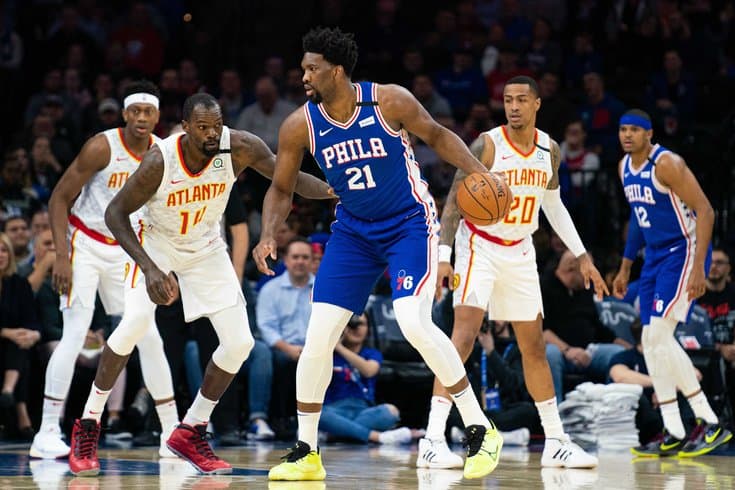 "One night, I went out with my teammates. I don't drink alcohol, so I wasn't drinking. This girl walked up to me; she was talking to me. She was like, 'Why aren't you drinking?' I was like, 'I just don't drink. Alcohol is nasty.' She said, 'I might have something for you.' She went and got a Shirley Temple. Then I was like, 'Ohhh, OK.'"― Joel Embiid
"Having your teammates' backs – that's what I feel being a leader is."― Joel Embiid
"I have lots of confidence in myself that I can fulfill my dreams and make the people of Philadelphia proud."― Joel Embiid
4th of 99 Joel Embiid Quotes
"One thing when I started playing in the league, I saw that a lot of guys are friendly. It's OK to be friendly, especially off the court. But on the court, I want to dominate."― Joel Embiid
"Every time, the mindset I get when I get on the floor is that I'm the best player on the floor."― Joel Embiid
"I want to win the MVP. I feel like, at the end of the day, it might be an individual award, but when I play better, the team also does."― Joel Embiid
"I want to be that type of guy – I want to be Kobe Bryant. I want to be Tim Duncan. I want to be Dirk Nowitzki – stay with one team my whole career."― Joel Embiid
"The first time I watched basketball was in 2010."― Joel Embiid
"I love competing. I mean, if you ask anybody around me, my coaches, they know I love competing. I hate losing."― Joel Embiid
"I'm trying to dominate, and if you dominate, you're going to be hated because you're going to talk so much stuff."― Joel Embiid
"I think the concept of minute restrictions is kind of complicated. I don't think there should ever be minute restrictions. I think it should always be about how my body feels and how it's reacting."― Joel Embiid
"I started playing basketball so late, it just means that anything is possible."― Joel Embiid
"I love when guys come at the beginning of the game and start talking trash. It gets me going."― Joel Embiid
"If I play against you the first time – or it doesn't even have to be the first time – and you want to be all physical and just talk, or talking trash or whatever, it just gets me going."― Joel Embiid
"When I look at myself, I'm not a big man – I'm a guard. I can do everything on the basketball court. You can name it – pass, post up, shoot the ball, bring the ball up, being a playmaker – so I'm excited to break that stereotype."― Joel Embiid
"I want to be the Defensive Player of the Year and, if I have the chance, be MVP."― Joel Embiid
"I'm just going to do my job, what coach wants me to do, be a defensive piece, and when needed to be a scorer, I'm going to be that."― Joel Embiid
"It's just about working on everything, perfecting everything, like my 3-point shot or ball handling."― Joel Embiid
"The Process is never going to end."― Joel Embiid
"We're always going to be trusting the process."― Joel Embiid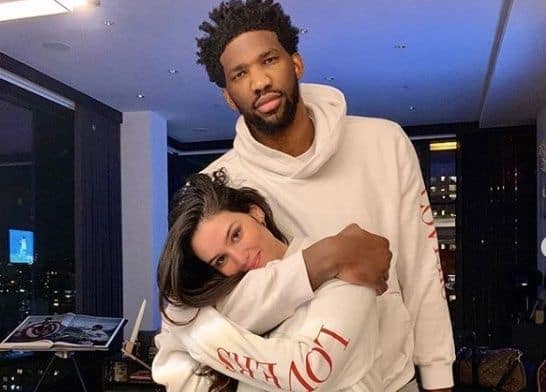 "Whatever happens happens. If something happens, something happens. But I believe in God, and I pray every day."― Joel Embiid
"When I play '2K,' I'll play in GM mode. And I choose different teams. But I always trade for myself because I'm unstoppable. Literally, there's no way to stop me in '2K.'"― Joel Embiid
"I don't like to be involved in front-office stuff."― Joel Embiid
"Philly will be the place for me for my whole career."― Joel Embiid
"Every time I'm on the court, every time a fan cheers for me, I just want to go out and make a play for them to cheer even more."― Joel Embiid
"I feel like I have a lot of potential, a lot of stuff to show."― Joel Embiid
"Trust 'The Process.'"― Joel Embiid
"If I'm playing well, and we're winning games, that's what I want."― Joel Embiid
"I love when people talk trash."― Joel Embiid
30th of 99 Joel Embiid Quotes
"I think of myself as a complete player."― Joel Embiid
"I like playing on the road and quieting the crowd. I love it."― Joel Embiid
"My very first scrimmage at Kansas, I got dunked on so hard by Tarik Black that I almost quit. Tarik dunked on me so hard that I was looking at plane tickets home. This guy was a senior. He was a grown man. I didn't know what was going on. He got his own rebound and dunked over me so hard that everything went in slow motion."― Joel Embiid
"I look like I'm not listening, but I'm actually listening. I like listening to everything, observing everybody, just taking everything in, and then, in my mind, figuring out what's good for me and what's bad for me."― Joel Embiid
"The Process is never going to end. It's an ongoing thing. I don't think it's ever going to stop. As I have explained before, it's a process for making it to the playoffs, it's another one to make the conference finals, another one to actually go to The Finals and win the championship."― Joel Embiid
"I don't really care about the friendships on the court. I got my friends. I got my family, which I'm close to. I got a couple of friends that I'm always around."― Joel Embiid
"When I sat down with Under Armour, one of the first things we talked about was how this can be bigger than just shoes, bigger than just basketball."― Joel Embiid
"Every time I get on the court, I want to push my teammates to be better as a leader and lead by example."― Joel Embiid
"I'm starting to figure it out – figure out my spots, where I should be on the court, where I'm most effective, and how I handle double teams – and it's paying off."― Joel Embiid
"If the team needs me to recruit somebody, I'll be here. I'll be doing that."― Joel Embiid
"I want to win."― Joel Embiid
"I like playing in front of the crowd and get them into it."― Joel Embiid
"If I'm not making plays, I can't get the crowd going. When I'm making plays, that's where I can feel a vibe and can get into it with the crowd."― Joel Embiid
"I always dream about that type of moment. In my head, I always kind of create that scenario, just about, like, some type of winning shot or block that's going to, like, really get the crowd into it."― Joel Embiid
"One thing the fans got to understand is that I missed two years, and we took it really, really slow, and we made sure everything was good, and my foot has been great."― Joel Embiid
"If they're going to foul me, I'm going to step to the line and make some free throws."― Joel Embiid
"Back in 2011, I was kind of shy. I wasn't as good because that was the year, also, when I started playing basketball."― Joel Embiid
"If I feel great and my body feels great and my knee is fine, I should play 30 minutes or more. I definitely have my opinion on that."― Joel Embiid
"I'm not cocky, I'm humble, but I think I can be really special, one of the top players in the league."― Joel Embiid
"I started playing basketball very late, and for me to make it to the league so fast… I've always said my life is a movie."― Joel Embiid
50th of 99 Joel Embiid Quotes
"I think it would've been a little easier if I grew up in America; they've got better conditions for basketball players. At the same time, many people have said to me that having to start playing so late helped me not pick up bad habits."― Joel Embiid
"I always like to have some type of connection with the crowd."― Joel Embiid
"Sometimes, I feel like I'm lost. But I've always said that I believe in God."― Joel Embiid
"People have labeled the Process as whatever, tanking. I don't see it like that."― Joel Embiid
"A lot of people just think I'm a big man, but I'm a basketball player. I am able to do everything that a basketball player can do – from playmaking and scoring to just passing the ball and just being a leader and post presence."― Joel Embiid
"On the defensive end, I have to do my job."― Joel Embiid
"In a season, you're going to go through slumps."― Joel Embiid
"I wanted to become president, and I wanted to become an astronaut. Because I was really good at math."― Joel Embiid
"I want to be in Philly for the rest of my life."― Joel Embiid
"I'm really not an injury-prone player. I just had that one injury that took, like, two years."― Joel Embiid
"I love when people tell me that I was gonna be a bust. I enjoy when people tell me, 'You suck. You can't dribble. You can't shoot,' because it's like, gotta go to the gym."― Joel Embiid
"When I was visiting schools, I wanted to go and see what they got. After my visit, I knew that Kansas was good."― Joel Embiid
"Basketball has given me everything, but it has to be bigger than basketball. That was the first thing that I said to Under Armour, and they were behind it 100 percent. This isn't about a shoe deal."― Joel Embiid
"I'm not made of glass."― Joel Embiid
"I'm very good at drawing fouls."― Joel Embiid
"I feel like I'm one of the most physical players in the league – I love contact. I love attacking. I love going to the free throw line."― Joel Embiid
Top 38 Quotes by Johnny Miller
"I always think about myself as, like, a regular person. I want to be able to enjoy everything."― Joel Embiid
"My coaches sometimes say I'm a little bit too competitive. But I want to win, and I feel like we should win every game."― Joel Embiid
"All of the great big men went to college at least two or three years. I think it's a big factor. I don't know if it will always work, but I think it's the best choice."― Joel Embiid
69th of 99 Joel Embiid Quotes
"I love being physical."― Joel Embiid
"I feel like I am the best defensive player in the league."― Joel Embiid
"It's basketball; it's always good to blow a team out."― Joel Embiid
"I think I'm a good offensive player, good defensive player. I do it on both ends of the floor."― Joel Embiid
"On social media, I can hide behind the computer or the iPhone. Internet courage."― Joel Embiid
Top 89 Pete Rose Quotes for success
"I found social media was a way for me to open up and show the world who I was and also keep my name out there."― Joel Embiid
"Chinese fans are just passionate about the game. The love they have is just insane."― Joel Embiid
"I'm actually really good at everything I do."― Joel Embiid
"I had this DVD that my coach in Cameroon had mailed to me when I first came to America. It was an hour-long tape of Hakeem Olajuwon and some other legendary big men. I probably watched that DVD every single day for three years."― Joel Embiid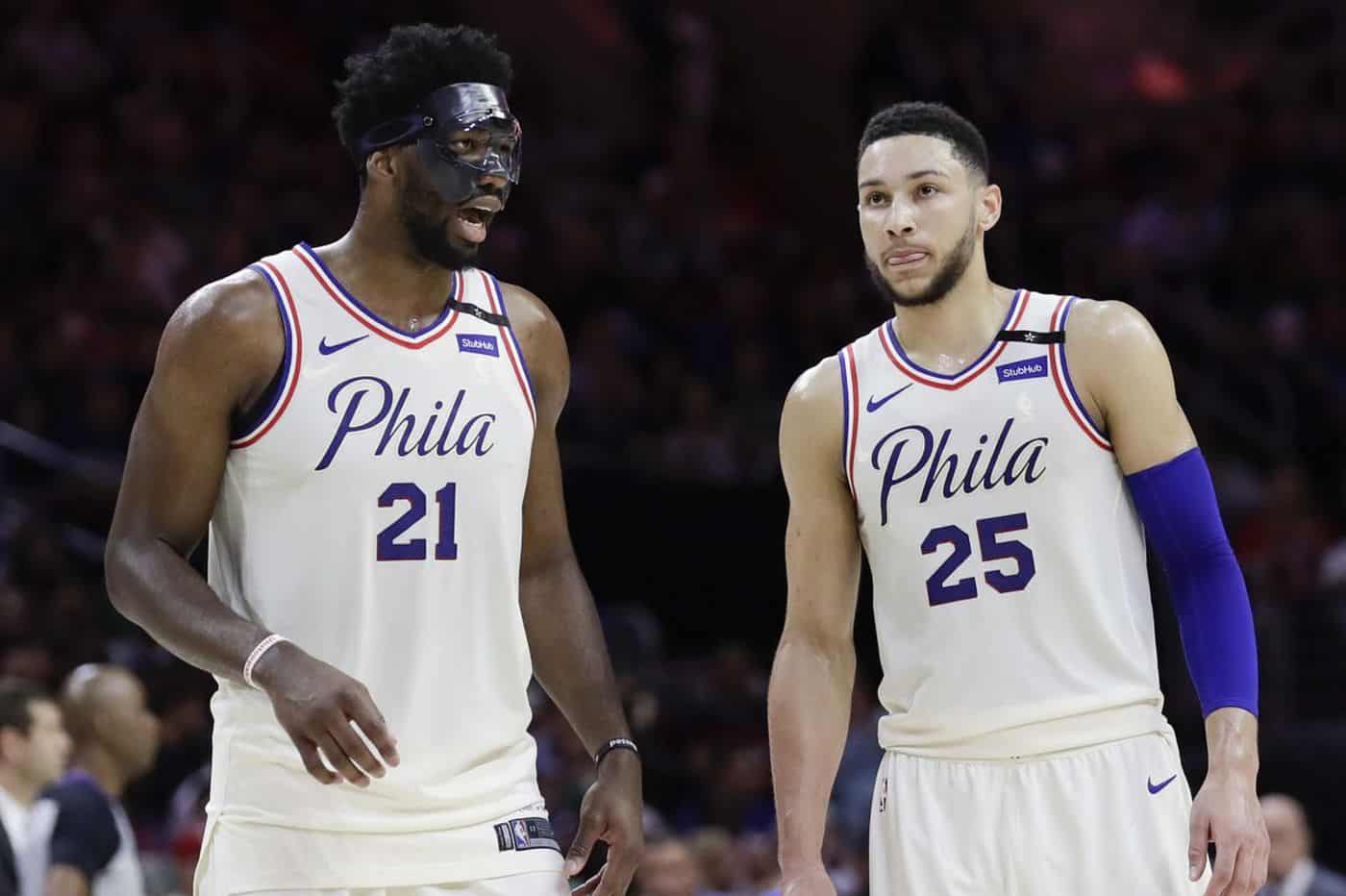 "I feel like Americans don't really have any idea of what's going on in the world, especially us Africans. I feel like when they think about Africans, they think about just us running around with lions and tigers and all those other animals."― Joel Embiid
"I feel like racism isn't over."― Joel Embiid
"I always thought that the U.S. was just amazing, and it was just a dream. I thought it was Heaven. Coming here a couple years ago, you know, the U.S. is still nice, but it's not like what I thought it was going to be."― Joel Embiid
"I see a lot of athletes that don't really use social media, or they're saying the same stuff. I kind of wanted to change the game."― Joel Embiid
"I started liking basketball when I was 13, but I couldn't play because my dad thought it was too physical."― Joel Embiid
"I do like to be shirtless."― Joel Embiid
84th of 99 Joel Embiid Quotes
"I'm competitive, and I think everybody knows that if you're talking trash, you're gonna get a reaction out of me."― Joel Embiid
"Agents recruiting high-school players and talking to high-schoolers – I feel like those are the people who put bad ideas in kids."― Joel Embiid
"When I started playing ball as a junior, I'm kind of glad that I was never good enough to be highly recruited."― Joel Embiid
"My life is like a movie."― Joel Embiid
"You know how I learned to shoot? I watched white people. Just regular white people. They really put their elbow in and finish up top. You can find videos of them online."― Joel Embiid
"Everything in my life happens really fast."― Joel Embiid
"When I was still back in Cameroon, because I didn't know English, I used to listen to French rap all the time and then a little bit of American hip-hop. And then, when I got to the States, that's when I really got into all those guys – Lil Wayne, Rick Ross, all those guys."― Joel Embiid
28 Motivating Bethany Hamilton Quotes
"Before games and sometimes practice, I like something with a dope beat. Like Rick Ross, when he's just like, 'RUH!,' all that stuff."― Joel Embiid
"I like Meek Mill a lot. I listen to 'Dreams & Nightmares' introduction a lot. I always act crazy when the beat drops."― Joel Embiid
"That's the whole point of playing basketball – having fun."― Joel Embiid
"I want to have a lot to do with winning a championship or bringing a championship back to the city of Philadelphia."― Joel Embiid
"At some points, I wanted to quit. There were surgeries after surgeries, and I didn't really believe in myself. I didn't feel good about my body."― Joel Embiid
"I really feel like I have the potential – and I'm not even kidding about it – I have the potential to be the best player in the league."― Joel Embiid
"There's definitely a lot of undiscovered talent in Africa. If I'm one of them and there's a few other guys in the league, that means that there must be some that are hidden."― Joel Embiid
"I want to get in there and jump in the stands and dive for every loose ball."― Joel Embiid
"I want people to say that an African basketball player is the best player in the whole world."― Joel Embiid