Joey Votto girlfriend, Jeanne Paulus, is an entrepreneur, philanthropist, and workout instructor. The couple has been together for more than a decade.
Jeanne uploaded a picture of Joey in 2013, publicly marking her relationship with the MLB star.
The Cincinnati first baseman made his MLB debut with the Cincinnati Reds on September 4, 2007, after his 2002 MLB draft selection.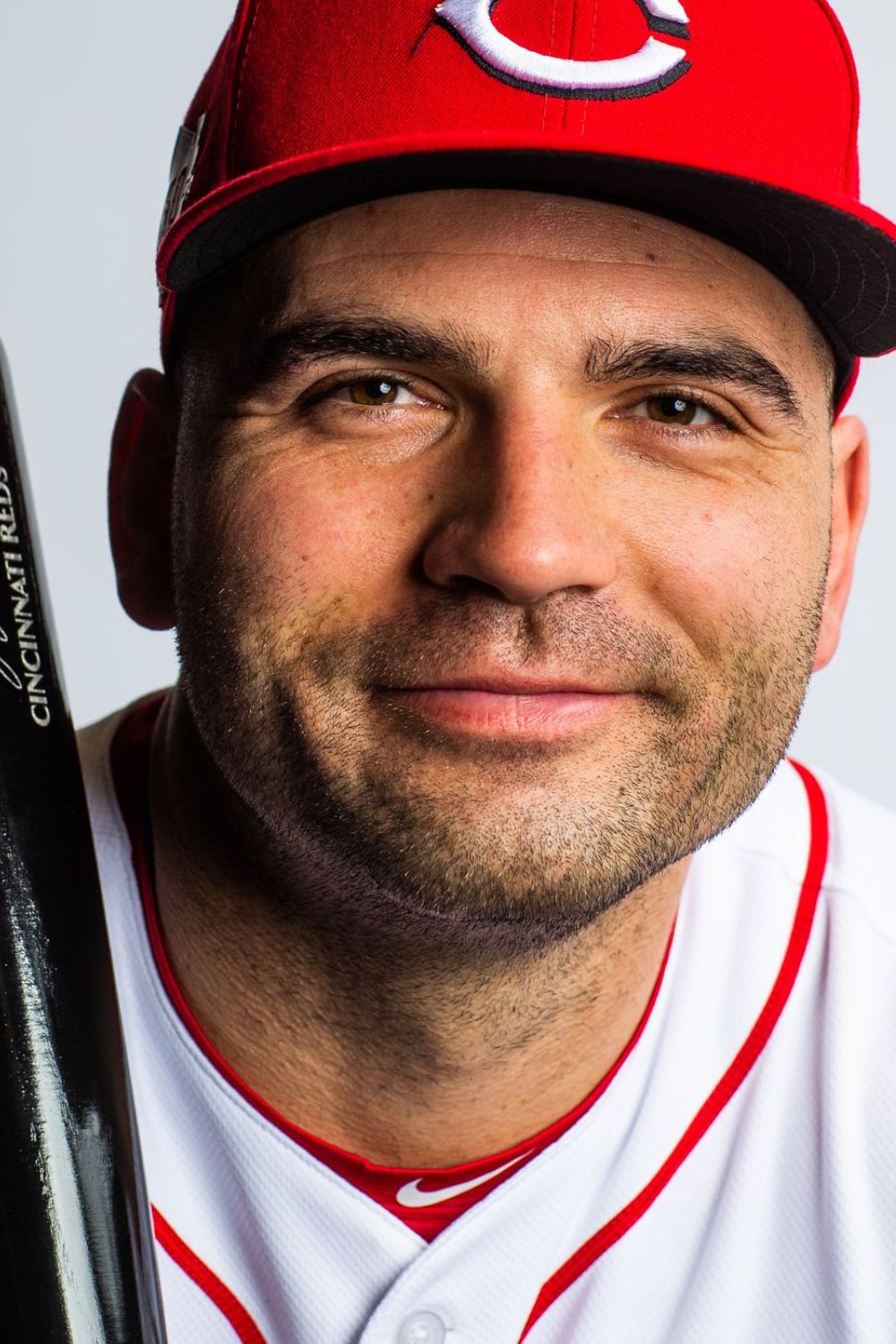 Since then, Joey has achieved several titles, including a six-time MLB All-Star, a seven-time Tip O'Neill Award winner, and a two-time Lou Marsh Trophy winner as Canada's athlete of the year.
Joey hasn't played since August 16, 2022, due to his surgery for rotator cuff and biceps tears.
After a successful second rehab assignment, Votto is likely back into the team and is expected to split time between first base and the DH role.
Joey Votto Girlfriend, Jeanne Paulus: Are They Still Dating
Jeanne's Facebook handle gives away the idea that the couple has been together since around 2013.
She came into the spotlight because of his famous boyfriend, but she has significant achievements.
Jeanne, a registered Dental Hygienist, is a Cornell University graduate with a degree in Meditation and Nutrition.
In addition, to being a master in Coolsculpting specialist, she is also a Health + Mindset coach specializing in self-image and subconscious reprogramming.
She has also worked with the largest barre workout franchise- Pure Barre, as a studio owner/instructor.
With 14 years of career experience, she founded the Coolsculpting Concierge brand to educate her clients on changing their bodies permanently, both with technology and mindfulness practices.
Joey Votto girlfriend is also a philanthropist from Sarasota, Florida. Moreover is a part of the Junior League of Sarasota, an organization of women committed to voluntarism & improving the community.
Jeanne is thoughtful and loves to upload quotes, specifically about slice-of-life and motivational ones, for her followers.
Joey Votto Injury: Return Of The Reds Slugger
The Reds slugger had his late start in the 2023 MLB season, as he was on the injured list because of his rotator cuff and bicep surgery in August 2023.
During his recovery, Votto started two rehab assignments with the Reds' Triple-A affiliate in Louisville.
Among these, the first one was aborted due to the setback, but the second rehab assignment was successful.
According to the manager David, Wil Myers, Jason Vosler, and Tyler Stephenson handled first base while he was on the injured list.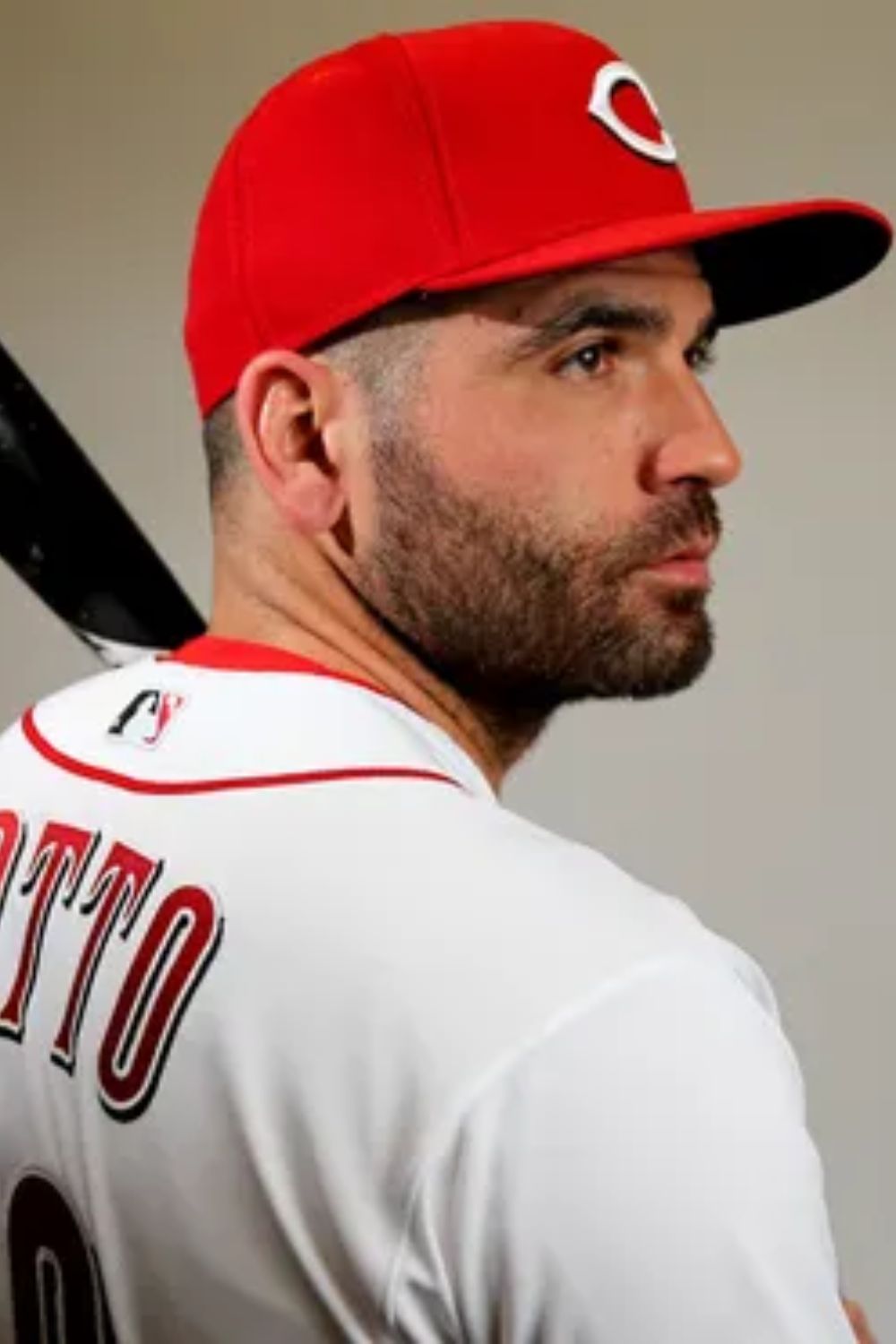 Cincinnati Reds star Joey was recovering all seasons and, a season ago, was limited to just 91 games.
Joey is one of the best hitters, with career stats of .297 hitter with 342 homers and 2,093 hits.
Votto is now in the final year of his 10-year contract extension and has a team option for the 2024 season.
With subtlety, the longtime Reds first baseman announced his return with a skit video captioning it, "I guess I better get back to the ball, huh?"