John John Florence is a famous surfer among the five surfers to win back-to-back world titles on the 2016 World Surf League and 2017 World Surf League Men's Championship Tour.
Florence is the native of the North Shore of Oahu. At the age of eight, Florence first paddled out at Pipeline, and since then, he has been living in the public's eye.
It is not wrong to say that John has immersed his entire life in the ocean. With his passion and dedication for surfing, he made everything look too easy for the spectators.
Florence has set the bar so high for his fellow surfers and upcoming generations. He is constantly pushing himself as a competitor, artist, and innovator to do better and better.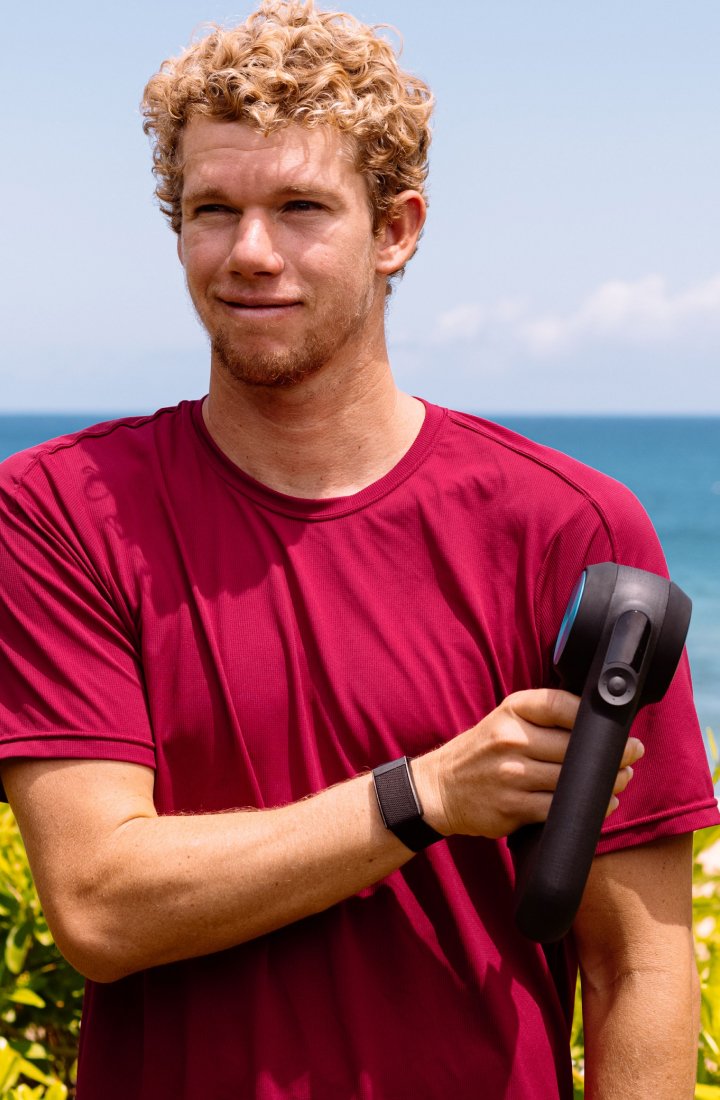 The six feet one inch John John Florence has become the youngest surfer to win Triple Crown Championships titles two times.
Though Florence started his surfing career at a young age, it took tons of effort and hard work to reach where he is now.
The main thing John John likes about surfing is the freedom of it. He has always been a humble and down-to-earth person who always showed a better side of himself.
This article brings you John John Florence's early life, biography, career, facts, awards, net worth, and surfing life story.
John John Florence: Quick Facts
But before that, let us go through some quick facts about the highest-paid surfer Florence.
Full Name
John John Alexander Florence
Common Name
John John Florence
Date of Birth
October 18, 1992
Place of Birth
Honolulu, Hawaii
Nickname
John
Religion
Christianity
Nationality
American
Ethnicity
White
Father's Name
John Sr. Florence
Mother's Name
Alexandre Florence
Siblings
Ivan Florence, Nathan Florence, Tal Florence
High School
Kahuku High School
University
Unknown
Zodiac Sign
Libra
Age
30
Height
6 feet 1 inch(185 cm)
Weight
84 kg (185 lbs)
Eye color
Green
Hair color
Blonde
Build
Athletic
Body Measurement
Unknown
Marital Status
Unmarried
Partner
Lauryn Cribb
Children
None
Residence
Hawaii
Profession
Professional Surfer
Active Year
2003-Present
Olympic Debut
2020 Olympic
National Team
United States
Coach
Ross Williams
Awards and Achievements

World Titles- 2 Times
Tour Champion-3 Times

Net Worth
$15 million
Hobbies
Sailing, Bodysurfing
Endorsements
Hurley, Nixon, Stance, Dakine, and Pyzrl Surfboards
Social Handle
Twitter, Instagram, YouTube
Merch
View from a Blue Moon, Distance Between Dreams
Last Update
March, 2023
John John Florence: Early Life
On October 18, 1992, John John was born in Oahu, Hawaii. He spent his childhood next to one of the world-famous surfing breaks in Pipeline on the North Shore.
The child prodigy started showing potential and exceptional skills to know the ocean from a very young age. When he reached the age of twelve, Florence had already gained a lot of information regarding ocean conditions.
His range of knowledge regarding the ocean was further expanding, looking after the North Shores sages.
Thus, John John's parents provided the necessary evolutionary tools to help him become the best surfer in the world.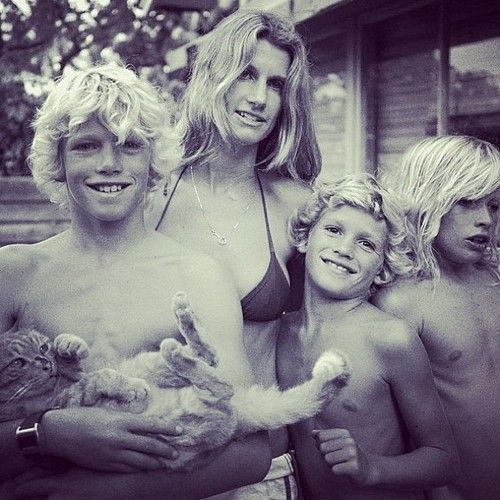 John John was introduced to surfing by his mother Alexandre, a surfer herself. His father was John Sr. Florence. He went to Kahuku High School for his higher studies.
The oldest of his three brothers, Ivan, Tal, and Nathan, Florence, was named John John after John F. Kennedy Jr., who was tagged "John-John" by the media.
Florence's brother, Nathan, is also a surfer who competes in the Big Wave World Tour after qualifying in 2018.
Carissa Moore: Career, Net Worth, & Husband>>
John John Florence: Age, Height, and Weight
Florence was born on October 18, 1922, which makes him 30 years old, and his zodiac sign is Libra.
Talking about his physical appearance, John stands 6 feet 1 inch tall and weighs 84 kg. Additionally, the fit and fine surfer has green eyes and blonde hair.
John John Florence: Career
At the age of 13, John John became the youngest person to participate in the Triple Crown of Surfing. Also, he already had bagged five amateur titles by then.
The native of Oahu North Shore made his professional debut in the 2011 Men's Championship Tour at the age of eighteen.
He is also the winner of the 2016 Eddie Aikau Championship and 3 Vans Triple Crown Championships.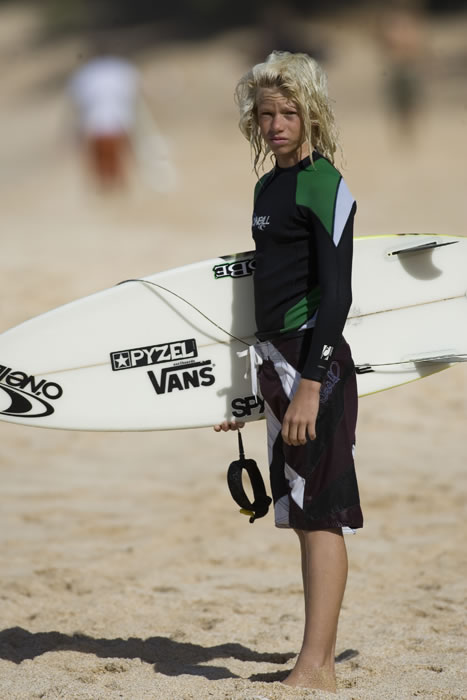 On October 25, 2016, Florence won weight Rip Curl Pro and secured the title of the WSL World Championship in Portugal the same year. In over a decade, no other Hawaiian surfer had been able to win the title.
After American Professional Surfer Andrew Irons (2004), he was the first Hawaiian to secure that position.
In the 2016 World Surf League World Championship, Florence came first and repeated the win in 2017. Thus, he became one of the five surfers to secure their first two wins back to back.
In December 2017, John John won his second world title at Surf Reef Break in Hawaii called Banzai Pipeline.
Similarly, he earned the Billabong Pipe Masters crown in 2020 held in his front yard.
John John Florence: Injuries
Despite all those back-to-back World Titles under his bag, Florence's accelerating career keeps decelerating by the series of injuries.
In 2019, John John won two events, but he suffered a rupture in his crucial ligament by sitting on top of the Jeep Leaderboard.
Because of the ligament injury, he couldn't compete in the final event at Pipe. However, he partook in the game despite not being fully fit and secured his spot to compete in the Tokyo Olympics 2020.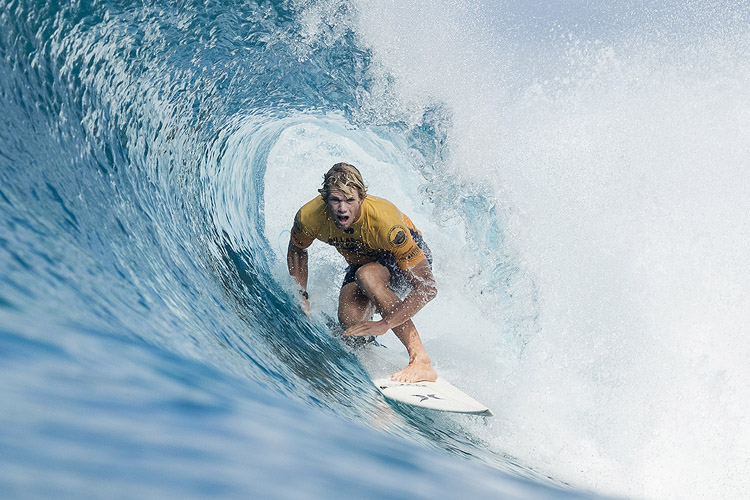 Florence's presence at the Games was again halted by another knee injury sustained at the Margaret River Pro in 2021.
One more time, he was set aside from the games and permitted to rest.
But his dedication to debut in the Olympics Games encouraged Florence to walk to rehabilitation and finally declare his ability.
John John Florence: Hobbies
Besides Florence's passion for ocean sports, he is fond of sailing and bodysurfing.
In addition to competing in surfing, he loves to enjoy natural scenery outside the water as well. He is very much interested in capturing memorable moments through photography and videography.
He is often seen capturing precious moments and appreciating the surroundings by shooting videos and pictures in surf movies featuring John himself.
The deep love for sailing constantly enhanced Florence's knowledge regarding the ocean. His knowledge can be seen through his films, which are an ever-expanding creative side of action.
He even got a SURFER Poll Award for Best Performance and movie of the Year for A View from a Blue Moon in 2011.
John John also produced and directed "Done: John John Florence" in 2013.
He has also performed in some movies, including Distance Between Dreams (2016), Paradigm Lost (2017), Pipe, Tokyo Rising.
Moreover, Florence is into harvesting honey. He has a hive in his yard and learning about bees.
Andy Irons: Bio, Net Worth & Mental Health>>
John John Florence: Member of the CLIF Family
A native of Hawaii started surfing at the age of two and spent his whole life ripping waves. Thus John John Florence has a deep love for Mother Earth and the ocean.
To this date, Florence has surfed nearly everywhere by participating in several surfing events and through movie production from Tahiti to Brazil and Australia to Africa.
In this long journey, Florence was hit to realize the impact of ocean pollution. Thus, he was focused on how to minimize it.
As a result, he started researching and working on subjects like neutralizing carbon emissions and eliminating plastics.
The elite surfer John John used his platform to raise awareness regarding stewarding the environment.
For any product that John John is directly involved with, he tries his best to avoid plastic single-use. He always makes sure that the products are healthy for the ocean.
John John Florence: Wife and Children
John John is in a relationship with an Australian model, Lauryn Cribb. The couple lives together in Hawaii, and they quietly got engaged in 2019.
In one of the interviews, Jonh said that they didn't post anything about the engagement on social media, but all of their family knew they had been together for so long and got engaged.
Lauryn is signed to the Honolulu City Club, and her Instagram features her work with different brands.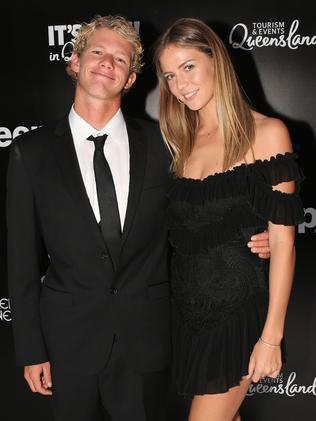 John uniquely proposed to Lauryn. One day he woke up and decided to purpose to Lauryn, but he didn't have a ring, so he went to his mom, and his mom gave him a diamond ring she found on a beach.
Somehow Florence convinced Cribb to go to the beach and asked to marry him.
And as it turns out, the couple recently got married in 2021. As for now, they have no plan to have kids.
John John Florence: Net Worth
Florence has many clothing brands, including Florence Marine X. However, this apparel focuses on surfing gear like T-shirts and ski boards.
And to talk about endorsement deals and contracts, John John has contracts with multinational companies including Hurley, Dakine, Nixon, Pyzel Surfboards, Stance, and Futures.
According to some online sources, Florence has a 1941 model luxurious house spread over 4,065 square feet and located on a 0.26-acre area.
Donation
John John has donated a portion of his net worth to several charitable organizations. One such organization is the Mauli Foundation which was started by a group of surfers who helps people with cystic fibrosis through natural treatment.
He started his foundation- Honey Foundation, believing that the fortunate should always help the needy.
John John Florence: Social Media Presence
Florence is active on various social media platforms to share the portion of his life with his fans and well-wishers.
On Twitter, he has 94.1k followers. And on Instagram, John John got nearly 1.4 million followers as of December 2021.
Merry Christmas everyone! This year has been one of the best years of my life, it seems like every year gets better than the last. Each year I get to learn new things meet new people and enjoy the relationships I have. I'm thankful for all the support I have! pic.twitter.com/9g4UGO8bSm

— john john florence (@johnjohnflorenc) December 26, 2017
Apart from Twitter and Instagram, Florence has a YouTube channel also. He has 136 subscribers on this platform.
Ranking Top 10 Most Dangerous Sports
Frequently Asked Questions(FAQs)
When did John John Florence get his first win?
Florence won his first amateur title in the 2003 1st NSSA Nationals Open Mini Grom. In 2011, he got his first professional win at thirteen.
Who are formidable competitors for John John Florence in surfing?
No doubt Florence is Team USA's best candidate for an Olympic medal in surfing.
But Gabriel Medina and Italo Ferreira from Brazil are champions from Italy. And Japan's Igarashi Kanoa and South Africa's Jordy Smith are also competitors for the podium.