The one-time NBA champion as part of the Warriors and former G League player Jonathan Kuminga is a Congolese basketball player who was picked seventh overall in the 2021 NBA Draft by the Golden State Warriors.
At 19 years and 253 days, Kuminga became the second youngest player to win the NBA championship placing just behind Darko Milicic who won at the age of 18.
Born in the Democratic Republic of the Congo, Kuminga moved to the United States in 2016 to play high school basketball.
Despite playing extraordinarily well this season, he was ruled out by the Warriors given his right foot sprain until re-evaluation.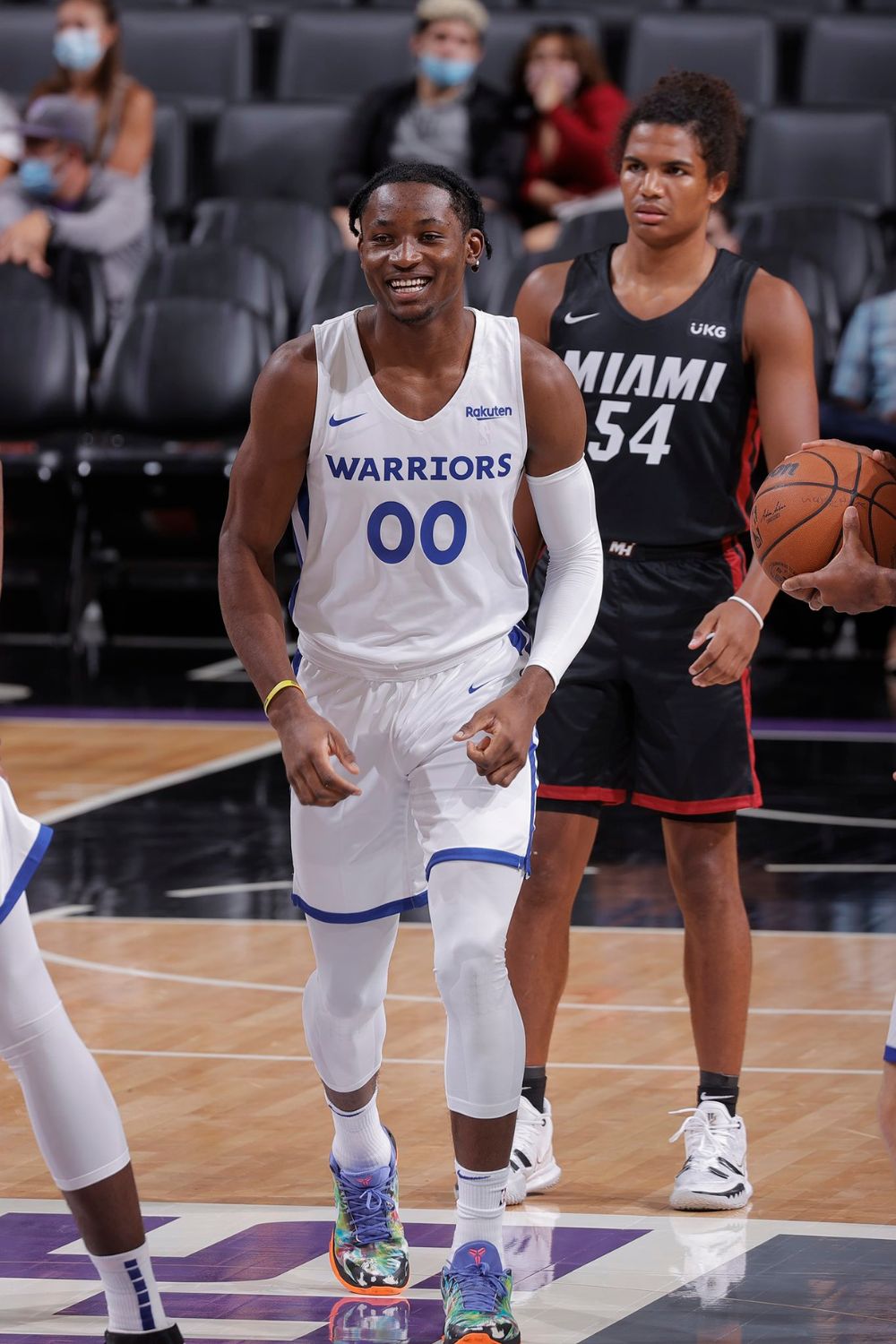 He returned to practice on 12 January 2023, Thursday but has not played. He should be returning once he gets some high-intensity practice reps.
In this article, we will discuss in detail all about the NBA player, his career, personal information, and more. First, let's begin with some quick facts.
Quick Facts
| | |
| --- | --- |
| Full Name | Jonathan Malangu Kuminga |
| Known As | Jonathan Kuminga |
| Nickname | The Kum Bucket |
| Birthdate | October 6, 2002 |
| Age | 20 Years Old |
| Birthplace | Goma, Democratic Republic of The Congo |
| Current Residence | United States |
| Father's Name | Not Known |
| Mother's Name | Not Known |
| Siblings | One Brother |
| Nationality | Congolese |
| Marital Status | Unmarried |
| Girlfriend | None |
| Children | Not Yet |
| Built | Athletic |
| Sexual Orientation | Straight |
| Eye Color | Black |
| Hair Color | Black |
| Height | 6 ft. 7 in/2.01 m/201 cm |
| Weight | 225 lb./102 kg |
| Ethnicity | African |
| Zodiac Sign | Libra |
| Profession | Professional Basketball Player |
| Education | Huntington St. Joseph Prep, The Patrick School, Our Savior New American in Centereach |
| NBA Draft | Golden State Warriors: 2021 / Round: 1 / Pick: 7th overall |
| Awards & Achievements | NBA Champion (2022) |
| Playing Career | 2020-Present |
| Association | Golden State Warriors (2021-Present), NBA G League Ignite (2020-2021), Santa Cruz Warrior (2021) |
| Position | Small Forward/Power Forward |
| Shirt Number | 00 |
| Salary | $6.21 Million |
| Net Worth | $1-$5 Million |
| Social Media | Facebook, Instagram, Twitter, |
| Last Update | February, 2023 |
Early Life
The Congolese professional basketball player Jonathan Kuminga was born on October 6, 2002, in the Democratic Republic of the Congo.
Born with a basketball in his blood, Kuminga has played basketball ever since he could remember. His parents played basketball back home and his older brother played at Texas Tech.
Similarly, his cousin Emmanuel Mudiay plays for the Jazz, and his other cousin, Omari Gudul plays professionally in Romania.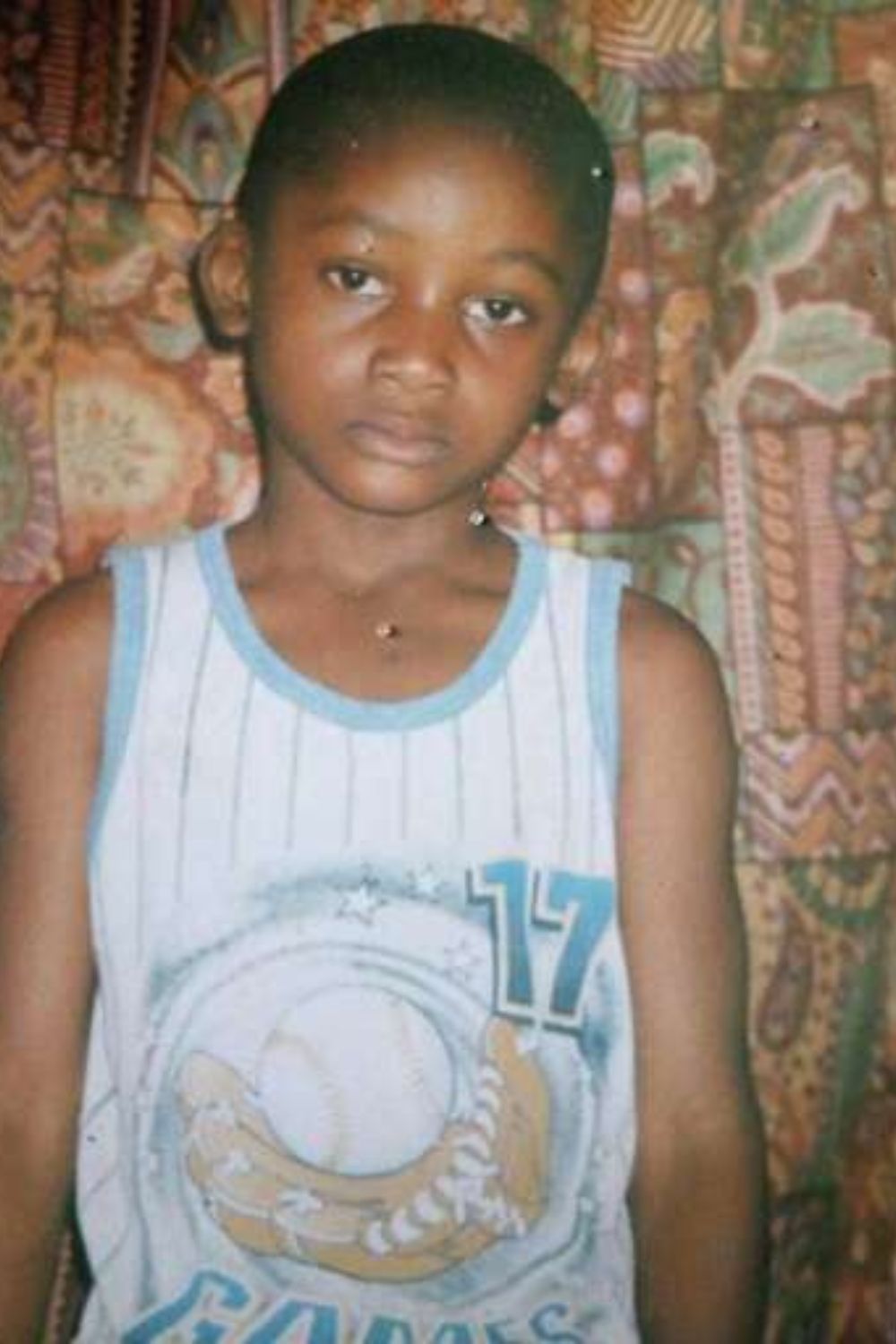 Despite the defied all the odds and making it into NBA, playing competitive basketball in Africa certainly was not as convenient as it is in the States.
Kuminga used to walk for hours to find a proper basketball court.
And despite all the struggles and hardships, his fire for the game remained intact and at age 13 he realized that his passion for basketball was growing with every passing second.
It also made him realize he could not stay in the DOC forever if he was going to be serious about realizing his full potential.
This persuaded him to make a hard decision about leaving his family and flying thousands of miles away and kick-start his NBA dream in the United States.
Education
After moving to the United States in 2016, Jonathan Kuminga began playing for Huntington Prep as a freshman.
His gameplay caught the eyes of scouts and quickly became a five-star recruit. He eventually transferred to Our Savior New American Centereach in New York as a sophomore.
His exceptional talent in no time made him MaxPreps National Sophomore of the Year and the No. 1 junior in America on ESPN's rankings.
In addition to that, he was named MVP of the Slam Dunk to the Beach showcase after scoring 40 points in January 2019.
Similarly, for his junior season, he transferred to The Patrick School in New Jersey.
He was the best small forward in the 2020 class and was a consensus five-star recruit at the end of his high school career.
Also, Rivals.com is considered the third-best player in his class and fourth-best by 247Sports.com.
On July 15, 2020, he announced that he would forgo college basketball to enter the NBA G League Ignite despite receiving offers from Auburn, Kentucky, Duke, and Texas Tech.
Age, Height, Weight & More
Born in 2002, Kuminga is 20 years old as of 2023.
The Warrior's power forward, Kumings is quite tall standing 2.01 meters. Similarly, he weighs around 225 pounds.
Career
On July 15, 2020, Jonathan signed a one-year deal with the NGA G League Ignite and made his debut on February 10, 2021, recording 19 points, four assists, and four rebounds.
At age 19, the 2.01 meters tall forward averaged 15.8 points, 2.7 assists, 7.2 rebounds per game, getting the job done on both ends of the floor for the Ignite.
Many draft analysts had Jonathan ranked as a top-five talent in the 2021 draft.
And not to anyone's surprise, the Golden State Warriors drafted him 7th overall in the 2021 NBA Draft. He made his debut with the team on October 30 putting up three points and one steal in a win over Oklahoma City Thunder.
Ever since, Kevin Durant left, the Warriors have lacked a versatile wing that can create his shot. Looks like they could have all that in Jonathan if he keeps honing his skills.
Talking about his this season performance, despite playing extraordinarily, he was ruled out by the Warriors given his right foot sprain until re-evaluation.
He returned to practice on 12 January 2023, Thursday but has not played. He should be returning once he gets some high-intensity practice reps.
Net Worth & Contracts
The Warriors power forward Jonathan Kuminga's net worth as of 2023 is somewhere between $1 and $5 million.
Kuminga has earned remarkably through his NBA career and brand endorsement deals.
According to Spotrac, up until now, his NBA earnings amount to $11.20 million.
Contracts
On August 3, 2021, Jonathan Kuminga signed a four-year $24.85 million contract with the Golden State Warriors, including the full amount guaranteed and an average annual salary of $6.21 million.
On October 31, 2022 Warriors exercised a $6.01 million option for the 2023-24 season. This season, he earned a base salary of $5.73 million.
Similarly, following the 2023-24 season, he will become eligible for a rookie extension (25% of Cap max) which can be worth $205 million (2025-29 season) over five years.
Similarly, this new deal will see him earn an annual salary of $35.31 million.
Social Media & Dating
The power forward for Warriors Jonathan Kuminga is active on Instagram and Twitter with sizable followings.
His Instagram has over 476k followers and Twitter has 57.4k followers.
Kuminga shares about his professional career on both these platforms.
Coming to the relationships part, the 20 year-old power forward currently appears to be single.
He has not been romantically involved with anyone over the years nor has he shared the news on his social media handles.
We will be sure to update you if any news regarding his love life comes around.
Hobbies & Interests
According to his posts on social media, it is safe to say that the man is a fashion enthusiast and loves exotic cars.
He has posed in front of Mercedes Benz, Range Rover, and Lamborghini Urus and we believe he owns all these cars.
View this post on Instagram
Aside from cars and fashion, Kuminga also has two dogs named Dior & Prada.
And the funny thing is, both these furry friends have an Instagram handle of their own with more than 4k followers.
Popularity Graph
Unknown Facts About Jonathan Kuminga
Jonathan's first language is French, and he is continuing to learn English.
He joined the DR Congo men's national basketball team in August 2022 for the African 2023 World Cup qualifiers.
Kuminga scored a team-high 18 points for Congo national team in a 69-71 loss to Cameroon on August 26, 2022.
Frequently Asked Questions (FAQS)
Does Kuminga speak English?
Since his first language is French is learning English for now. Well, he can speak English but not fluently.
Why is Kuminga not playing for Warriors?
Jonathan is currently out of the Warriors roster because of a foot sprain.