The Spider-Man, Jordan Adams, is an American-born professional basketball player currently playing for Club Comunicaciones of the Liga Nacional de Básquet.
Adams, a natural savvy player, progressed more decisive and productive since his days at high school.
The player was deemed a four-star recruit by ESPN.com, and he was listed as the No.9 small forward and the No. 41 player in the country in 2012.
That hunger, which he had displayed in his native land during his 2013-14 stint and his first game of the Pac-12, has unquestionably been a fundamental factor in UCLA's success.
Adams indeed has self-proven as one of the elite players and paved his way toward NBA.
As someone who could shoot and score well, his decision was acknowledged, and Memphis Grizzlies selected him in the first round.
But his believers didn't find it fair watching him in the reputable parade as he confronted the rough time regarding his health condition.
Consequently, the supremely proficient player was hindered due to horrible injuries and surgeries before he even started. Then, he got discomfort from that same injury all way long. Well, that's a cosmos of life, which is never fair.
Besides Grizzlies, he had assignments with the teams of the NBA G League, and then he took off overseas, where he played for Mexican and Argentine squads to date.
Regardless of what happened, Adams is one of the young intellect. He's a pure scorer, retains the ability to space the floor, display a quick release, and has athleticism.
Disclose additional informational details about the competitive shooting guard, Jordan Adams, below.
Also, look briefly at quick instructive facts about the player demonstrated beneath.
Quick Facts
Full Name
Jordan LaVell Adams
Birth Date
July 8, 1994
Birth Place
Atlanta, Georgia
Nick Name
Spider-Man
Religion
Christianity
Nationality
American
Ethnicity
Unknown
Education
Horoscope
Cancer
Father's Name
John Adams
Mother's Name
Sabrina Robinson Johnson
Siblings
Two (Journey Johnson & Jayla Black)
Age

28

years old
Height
6 feet 5 inches
Weight
100 Kilogram (220 lb)
Jersey no.
7 – Club Comunicaciones
Hair Color
Black
Eye Color
Black
Body Type
Athletic
Profession
Basketball player
NBA Draft
2014 / Round: 1 / 22nd overall pick
League
NBA, NBA G League & International
Active Years
2014 – present
Sexual Orientation
Straight
Marital Status
Unknown
Wife
Unknown
Kids
Not available
Net Worth
$1 – $5 million
Position
Shooting guard
Current Team
Club Comunicaciones
Social Media
Twitter
Merch
Memphis Grizzlies Trivia Book
Last Update

June, 2023
Jordan Adams | Early Life & Family
An athletic player, Jordan Adams was born in Atlanta, Georgia, on July 8, 1994.
His full birth name is Jordan LaVell Adams, but he's generally cherished as Jordan Adams. In addition, Adams holds American nationality and follows Christianity.
The player was born to his parents, John Adams and Sabrina Robinson Johnson. His parents were nowhere around in the sports realm, his father's a nutrition manager, and his mother's a dental hygienist.
Interestingly, his parents were not married; they never married; better off, they stayed friends.
To add more, he has two sisters, Journey Johnson and Jyala Black, to share his companionship.
And when Adams was in his fourth grade, his life initiated with two sports, American football and basketball; in the meantime, he moved from his mother's residence to his father's.
Jordan Adams | Basketball Career
High School Career
Adams enrolled at Oak Hill Academy, Virginia, and played for the high school team.
In the meantime, he was the ninth player in the school basketball program's history to have a record of 1000 score points.
The player also partook in Amateur Athletic Union (AAU) basketball with Atlanta Celtics and later received an athletic scholarship to play with the UCLA Bruins.
Excavate everything about Klay Thompson's personal life, career history, and other details. He is an American-born skilled basketball player currently playing for Golden State Warrior.
College Career
Adams joined UCLA in 2012 and spent two long stints with the UCLA Bruins men's Basketball team.
He initiated his 2012-13 season, being the first UCLA freshman to earn that deed; following that, he had scored more than 20 points in the first four games.
His shot percentage from the field was 46.7% during his sophomore season.
Adams was selected to the All-Pac-12 first team, and he was also labeled as UCLA's most outstanding team player.
The player announced early for the NBA draft forgoing his final two years of college eligibility.
Professional Career
Adams was selected in the first round of the 2014 NBA draft with the 22nd overall pick by the Memphis Grizzlies.
After joining the Grizzlies in July 2014, he started his 2014-15 season with the least playing time. Instead, he had multiple assignments with Iowa Energy of the NBA Development League.
Then, he joined Portland Trail Blazers to play in the 2017 NBA Summer League.
In February 2019, the player was acquired by the Rio Grande Valley Vipers of the NBA G League.
Adams played for Venados de Mazatlán of the CIBACOPA of Mexico; he then joined Libertadores de Querétaro of the Liga Nacional de Baloncesto Professional.
Thus, he was named LNBP player of the week after averaging 34 points and ten rebounds for the team.
In November 2020, Adams joined Club Comunicaciones of the Liga Nacional de Básquet.
Honors & Grants
First-team All-Pac-12 (2014)
Injury
Injuries eternally will be an unavoidable sin in sports. Indeed, they had terminated bunches of careers before they could get started.
Adams, undoubtedly, has encountered several injuries that were awful; first off, he suffered a partially torn meniscus of his right knee in the 2015 offseason, and he was sidelined for most of the offseason activities.
Two months later, he grieved by the soreness of his first injury and missed most of the 2015-16 season. Then he underwent a second surgery on his right knee.
After his comeback to basketball, Adams could not play due to distress in his same right knee. So, he went for a cartilage transplant in that knee, and he underwent transplant surgery in June 2016.
Then, in the next month, he attended Grizzlies summer league games with a crutch in one hand and retained a knee brace.
Net Worth & Salary
The prominent player Jordan Adams has a $1 – $5 million net worth.
Addressing the player's salary, in the 2016-17 season, he earned $1,465,080 with Memphis Grizzlies in the 2015-16 season; his estimated income with the Grizzlies was $1,404,600.
Thus, his initial salary with the first played NBA team, Memphis Grizzlies, in 2014-15 was $1,344,120.
Know further detail about Dirk Nowitzki, a former NBA power forward who assisted the Dallas Mavericks and earned numerous championships.
Body Features
Jordan Adams was born on July 8, 1994, and according to his birth date, he is 28 years old.
About his physical stats, he stands at the regular height of 6 feet 5 inches (1.96 m), and his body weight is around 220 lb (100 kg). The guard player has a wingspan of 6'10."
He utilizes his big body on offense to strike the paint to finish around the rim. Though he's slightly undersized, he retains a long wingspan and a solid frame to continue to lead the court.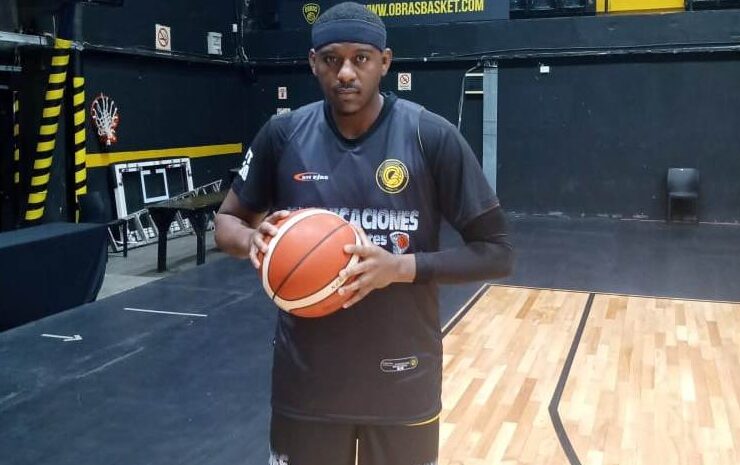 Adams has it all, significance and strength; he has impressive hands where he could rob the ball into his hold.
Despite early suffering, he solely makes reasonable determinations and shows some versatility.
Appearance-wise, the player is commonly sighted with a short beard and short-length hair.
Overall, he has a trained body structured with percentages of effort and allegiance, making him an excellent shielding player and a strong-willed guard.
Who is Jordan Adams' Wife?
Jordan Adams' relationship status is unknown. Either he's relishing himself alone, or the player has kept everything out of the social sights.
The player either believes in maintaining it confidential, or he may be gratified with his unmarried life.
Therefore, his personal life has been so hidden that it's tough to unravel the details unless he self-discloses or some media agencies reveal his secret love life.
Social Media Presence
As is the case, maximum players find social media entertaining sites and even assemble intense enthusiasts by sharing their off-court and on-court activities.
But it's not similar for Adams. Indeed, he stays out of every social media site except for Twitter at this time and date; however, some personal explanations might exist for his absence.
Thus, his absence perhaps is pretty inconvenient for his enthusiasts as they can't momentarily get updated with information and extra details about their idolized player as of now.
Highs & Lows
Adams had been one of the most struggling players, a passionate prospect, and a promising leader. Indeed, he went through bunches of highs and lows.
As he grew up as a player at UCLA, he had a record of making big shots through his college assignments. He was committed to ample opportunities due to his dedication.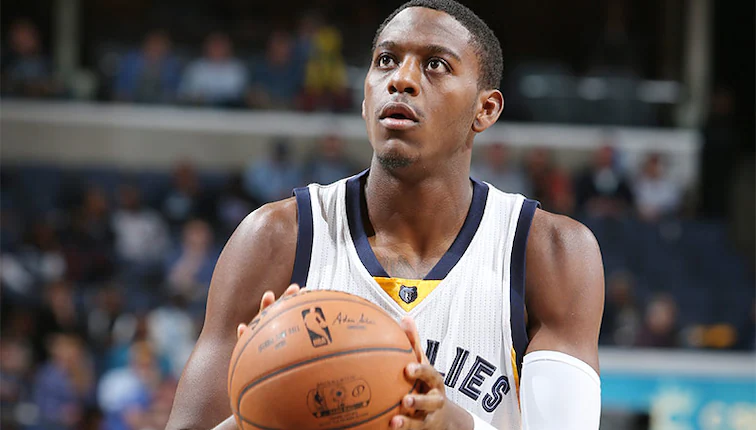 Besides the profitable factors, he was detected with some shortcomings: shooting ability, foot speed, ball-handling skills, power, lack of quickness, and often gets lost off the ball.
His revolution around the globe let him play with several NBA D League teams, and Adams couldn't represent himself in the NBA exclusively after he played two seasons from 2014 to 2016 with Memphis Grizzlies.
Moreover, some obstacles might be the explanations for Adams to take off around the sphere to find the perfect long-term spot. Apart from Grizzlies, he couldn't locate himself in any other NBA team to date.
But his toughness and never giving up attitude were fundamental components that couldn't be underestimated.
Since his college years, he had been the prey of injuries; Adams was sidelined from playing basketball for four months then. After his selection, he couldn't initially play because of his injuries.
The continuous attributes that kept him going in the pursuit are his passion and endurance, and that's undeniable.
Therefore, he undoubtedly gave rise to his professional career through his continual hard work and devotion, which let him earn respect for his name and stature.
The 6'9″ Antonio McDyess, is an American-born retired professional basketball player who spent 16 years in the NBA. Uncover every information about the player.
FAQs
Why was Jordan Adams nicknamed as Spider-Man by the coaches?
Adams was nicknamed Spider-Man by coaches during his college days for his ability to steal with his "web on the ball."
What number did Jordan Adams wear for the NBA team?
Adams wore number 3 for the Memphis Grizzlies of the NBA.