The Filipino-American basketball player Jordan Clarkson has a brother, Bear Clarkson. He was a high school basketball player before pursuing a disc jockey (DJ) career.
The younger Clarkson is his half-brother from stepmother Janie Clarkson. However, Jordon's mother, Annette, and Janie have been on good terms from the initial days.
The Clarkson brothers shear a great bond and are often pictured celebrating together. Bear looks up to his elder brother as his role model and inspiration.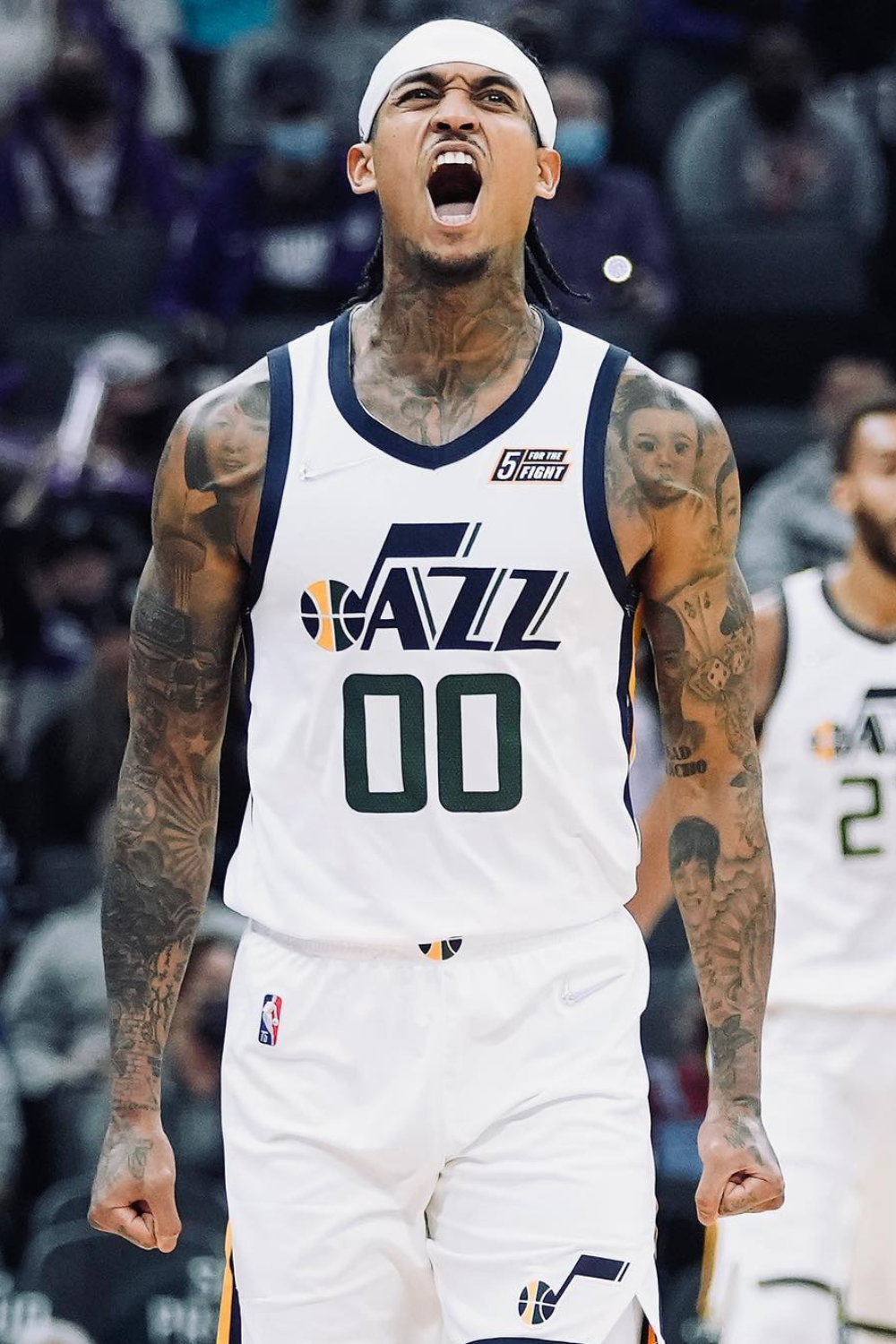 Jordan Taylor Clarkson currently plays for the Utah Jazz of the NBA. He previously played basketball for two seasons at Tulsa but later transferred to Missouri.
The Washington Wizards picked the shooting guard in the 2014 NBA draft and immediately traded him to the Los Angeles Lakers.
Moreover, the 2015 NBA All-Rookie First Team played a season with the Cleveland Cavaliers before joining Utah Jazz in 2019.
During his time with the Jazz, Clarkson was named the NBA Sixth Man of the Year in 2021.
Who Is Bear Clarkson?
Bear Clarkson is the younger brother of the NBA player Jordan Clarkson. He is the eldest child of his father, with his step-mom, Janie.
The Clarkson brothers grew up in their hometown and attended Karen Wagner High School.
Moreover, Clarkson is a former basketball player for the Wagner Varsity Basketball team in San Antonio, Texas.
The junior Clarkson played point guard for the varsity basketball team at Wagner High School for three years between 2011 to 2013.
While his brother pursued a career as a professional basketball player, he got an opportunity to work as a disc DJ in Los Angeles.
Meanwhile, the young Clarkson also attended Harris-Stowe State University to get a degree in business administration.
Recently, Jordan's brother has been advancing his modeling and acting careers. According to his Instagram, he currently serves as a DJ operator.
DJ Bear is now rising as a professional and has discovered his niche in music. He often tours around the country, introducing music for events like concerts and nightclubs.
Clarkson Brotherhood: Jordan & Bear
Between working at clubs, creating music, and visiting his family in Texas, the young man manages time to attend his brother's NBA games.
Bear not only looks up to Jordan as his brother but also as his father figure. The NBA player has always taken every responsibility as a family supporter.
He took care of his younger brother because their father had a type of cancer that was rare and located in his lower back.
When asked about his bond with his older brother in an interview, Bear described his relationship with Jordan and stated,
"He is not just my brother you know. Growing up he was like a big role model. He was always there as a father figure for me, through college or now in other parts of life. I never thought we'd make it this far coming out of San Antonio. It wasn't easy growing up."
Also, the younger Clarkson remembered their early life and mentioned,
"Now everyone gets to us, now, he's (Jordan) signing a contract with the Lakers and living the dream life. We never thought we'd picture life as this."
Bear is content to spend time with his famous brother and take Instagram photos with him. He is also very close to his niece, Callie Clarkson, who is the only child of the Los Angeles Lakers' Jordan.