Who's Jordan Clarkson's Mother? Jordan Clarkson's mom is Annette Tullao Davis, who is of Filipino descent. Annette Tullao Davis, commonly known as Annette Davis, is a military staffer who gave birth to and raised a prominent NBA star, Jordan Clarkson.
His mother and maternal grandmother raised him after his parents got divorced when Jordan was young.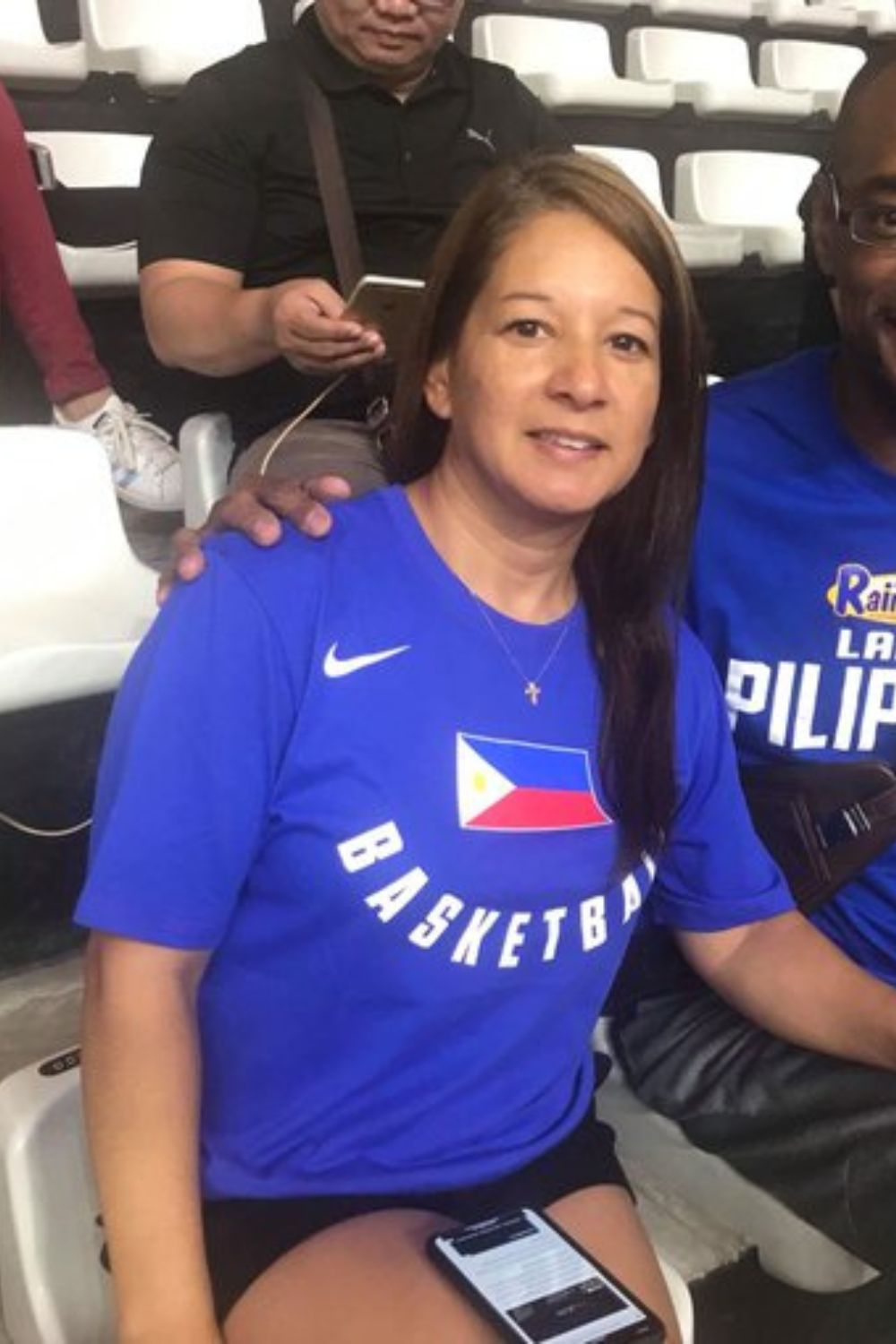 Uncover further intriguing information about one of the robust players of the NBA, Jordan Clarkson's mother, Annette Davis, below.
Also, briefly peek at the informative, quick facts about Annette Davis.
Jordan Clarkson Mother | Quick Facts
| | |
| --- | --- |
| Full Name | Annette Tullao Davis |
| Date of Birth | Not Available |
| Birth Place | Bacolor, Pampanga, Philippines |
| Nick Name | Unknown |
| Religion | Christianity |
| Nationality | American |
| Ethnicity | Filipino |
| Zodiac Sign | Unknown |
| Age | Mid-40s |
| Height | Unknown |
| Hair Color | Black |
| Eye Color | Brown |
| Build | Athletic |
| Father's Name | Not Available |
| Mother's Name | Marcelina Tullao Kingsolver |
| Marital Status | Divorced |
| Kids | Jordan Clarkson |
| Profession | Formerly Served in Military Aviation Branch |
| Social Media of Jordan Clarkson | Instagram, Twitter, Facebook |
| Net Worth | $25 Million |
| Jordan Clarkson's Merch | Signed Basketball Card |
| Last Update | April 2023 |
Jordan Clarkson Mother | Early Life & Family
Annette Davis is of Filipino descent, as her mother, Marcelina Tullao Kingsolver, is from Bacolor, Pampanga, Philippines.
Even though her parents are from the Philippines, she has an American identity as she married Mike Clarkson an American citizen.
Likewise, she was brought up in Bacolor, Philippines, with her mother and shifted to the USA when she was a teenager.
Veronica Antetokoumpo is the well-appreciated mother of Giannis Antetokoumpo. The elegant Veronica is Giannis's role model, and he often dedicated his honors to his mother during his speeches. Disclose more!
Jordan Clarkson Mother | Marriage & Divorce
Marriage
Mike Clarkson is the ex-husband of Annette Davis.
Mike is of African-American decedent who served as a human resources manager for the Air Force Personnel Center.
They both worked for the military in the same place, which is how they began dating in the first place.
Divorce
However, the couple divorced when Clarkson was young, around six. After his parents divorced, Jordan was raised by his mother and maternal grandmother.
Similarly, Clarkson's father remarried and has a stepmother named Janie Clarkson.
Despite the separation, Clarkson's family joined him in the spotlight during his appearance at the 2017 Festival of Philippines Arts and Culture.
Furthermore, Annette supports her son, Jordan, wholeheartedly. After ending her marriage with Mike, Annette sent Jordan to Marcelina in the Philippines.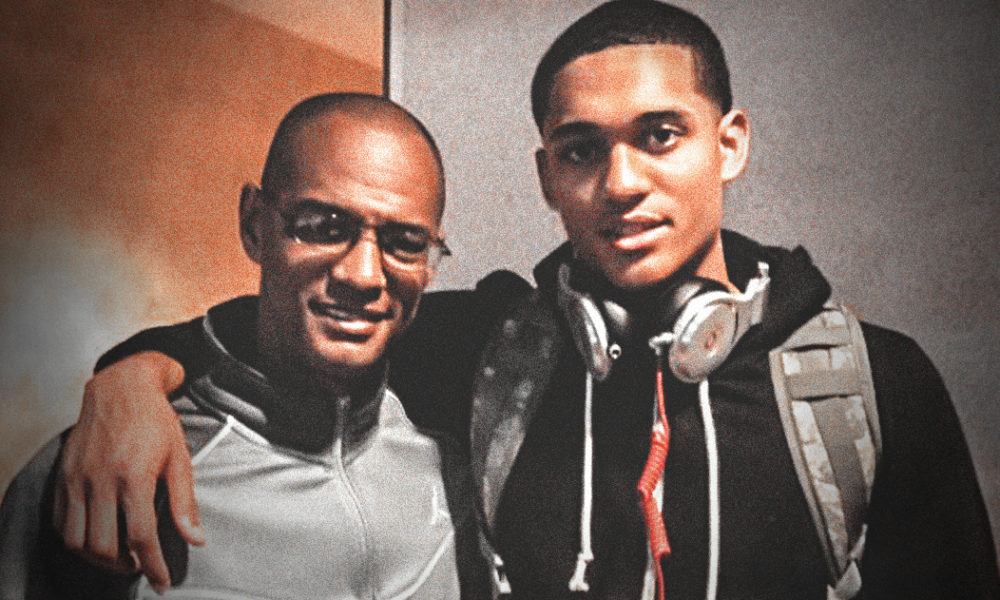 Although he lived apart from his father, his father frequently visited him.
Mike first introduced Jordan to basketball when he was a child.
Who Are Annette Davis' Children?
Jordan is a single child and enjoys his mother's love alone. Both parents were huge fans of NBA legend Michael Jordan, so they named their son after him.
Besides Jordan, Annette doesn't have any children. But from his father's remarriage, Jordan has a younger brother, Bear Clarkson.
Both share a great interest in basketball; Bear often partook in basketball matches while earning his degree in Business Administration from Harris-Stowe State University.
Moreover, he's famously recognized for being DJ at the very moment.
The brothers have three years of age differences, and it's expected that they would comprise a strong brotherhood.
Dawn Elliot is the delighted mother of Ezekiel' Zeke' Elliot. She was ranked the second-team All-America and was appointed fourth overall in the 2016 NFL Draft by the Dallas Cowboys. Disclose more!
Brief Peek On Jordan Clarkson
Jordan Clarkson was born on June 7, 1992, and he is a Filipino-American NBA player who plays for the Utah Jazz.
The Washington Wizards drafted Jordan in the 2014 NBA Draft. Nonetheless, he debuted in the regular NBA League for the Los Angeles Lakers.
Clarkson has already played for three different NBA teams to date.
Before enlisting in the NBA, he played his college basketball for two different teams, Tulsa Golden Hurricane and Missouri Tigers.
Likewise, the NBA star primarily plays as a shooting guard.
However, he has exhibited his capacities in the point guard position numerous times.
He is deemed one of the decent defensive players in the NBA.
Jordan has retained good streaks in scoring points since the beginning of his NBA career.
While still very young, Jordan Clarkson has already given rise to history by entering Utah Jazz's All-Time Top 10 three-pointers record.
Net Worth & Earnings
One of the celebrated shooting guards in the NBA, Jordan Clarkson, has a net worth of almost $25 million.
His primary source of income is the NBA salaries and incentives. Clarkson joined the NBA in 2014. The LA Lakers signed him for $1.35 million in his rookie season.
After his better performance, the team raised his annual salary.
Further, he earned almost $24 million for his two seasons with the Cavaliers.
Later, he signed a four-year contract worth $51.52 million with the Utah Jazz in 2020. His average annual salary with the team is over $12.4 million.
Jordan has already amassed about $62 million from his NBA career. Aside from his NBA salary, Jordan has earned quite well from brand deals with companies such as Esports and Lululemon.
Frequently Asked Question (FAQS)
Is Jordan Clarkson married?
Clarkson is not married, but he's currently rumored to be in a relationship with an Instagram model, Ally Rossel.
Does Jordan Clarkson have a child?
Clarkson is a father of an adorable daughter from his past relationship with Ashlee Roberson.
The prominent basketball player Damian Lillard's father, Houston Lillard, is a father the public wants to keep a connection with as he is very caring & humble. Disclose all the information about the father of the NBA star!