A journey from a town of 800 people to an Olympic gold medalist, Jordan Larson, has made her parents & hometown proud.
She is the daughter of Kevin Larson and Kendra Kae Clough (late).
No wonder fans are eager to know how they raised the volleyball star. For sure, her dad & mom gave their best to raise such a promising athlete but her mother is no more with her.
Larson's mother died of breast cancer to whom she often dedicates her games & achievements on the court & social media.
Born Jordan Quinn Larson (b. October 16, 1986), the American volleyball player goes by the nickname "The Governor"- thanks to her popularity in her hometown Nebraska.
Throughout her career, she has played for various volleyball teams across the globe: Dynamo Kazan (Russia), Eczacıbaşı VitrA (Turkey) & Shanghai Bright Ubest (China).
She currently plays for the Italian club Vero Volley Milano (2022- present).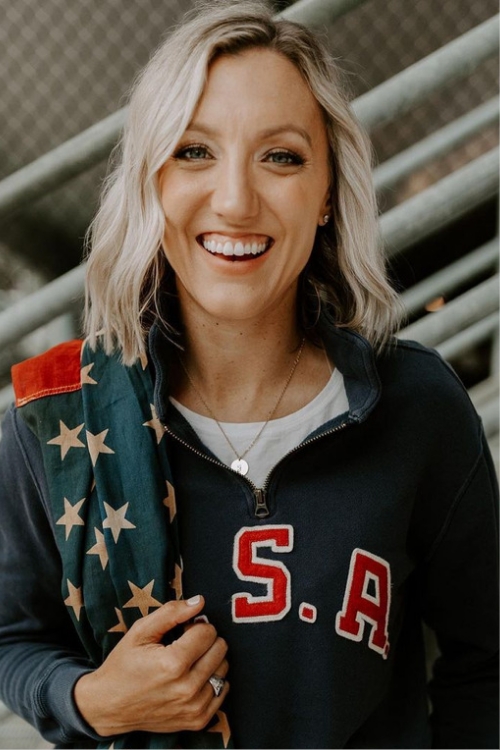 She's been playing for the United States women's national volleyball team since 2009, joining the likes of Micha Hancock, Ali Frantti & Morgan Hentz.
Not to mention, Larson is a three-time Olympic medalist- all medals (gold, medal & silver).
The US volleyball team won over Brazil to top the podium, winning the gold medal in the 2020 Summer Olympics.
Moreover, Jordan Larson represented the United States in the 2014 FIVB Volleyball Women's World Championship and took home the gold medal.
The University of Nebraska alumna was an outside hitter for the collegiate varsity team & led them to a national title in 2006 as a sophomore.
The college's been home to notable sports-related figures like Dominic Raiola (a former NFL player), Dalano Banton (an NBA player) & Bubba Starling (a former MLB player), to name a few.
Jordan Larson Parents: Lost Mother To Cancer
Larson was born on October 16, 1986, in Fremont, Nebraska, to Kevin Larson and Kendra Kae Clough (late).
When the volleyball player was young, her parents divorced.
Jordan's mother, Kendra Kae, then married Pat Clough on October 26, 1996, & resided in Hooper. There, she used to be a cook at Hooper Elementary School and for Duane Svec Advertising.
She & her second husband, Pat, were devout Christians & attended Faith United Methodist Church. They later relocated to Lincoln in 2008- she was battling breast cancer then.
A year later, on September 16, 2009, Kae died in her home in Lincoln at the age of 51, losing to cancer.
Even though her family issues (divorce & mother's diagnosis of cancer) gave her some scars, she overcame those & is close with her father & stepfather.
Jordan Larson's dad tends to remain away from the limelight. Further detail about him is not out.
As reported, the American volleyball star lost her grandmother in September 2019 and her grandfather in November 2020.
She is active in humanitarian works & advocates for the Pink Fund and the Glioblastoma Research Organization.
Larson Got Married Twice: Husband & Kids
The American volleyball player plus Olympist Jordan Larson's been married twice.
Currently, she is in a marital relationship with David Hunt, a former Pepperdine Men's Volleyball head coach. Now, Hunt works as an associate head coach at the Texas Volleyball coaching staff.
They exchanged vows on August 27, 2021, in Nebraska.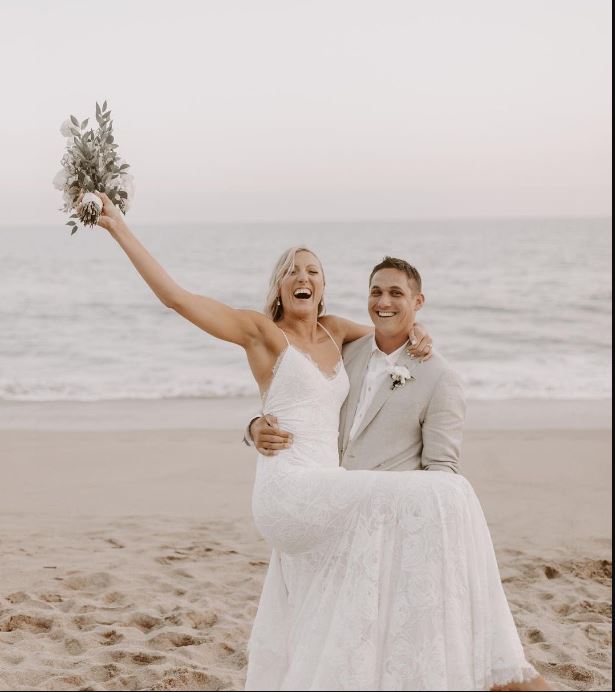 Larson & Hunt are yet to share kids of their own.
Prior to David, she was married to her then-husband Luke Burbach. They tied the knot in 2009 & divorced after 7 years in 2016.
What Is Jordan Larsons' Net Worth?
Jordan's profession as a volleyball player has been the major source of her wealth. It contributed to her popularity & fortune growth.
Larson has an estimated net worth of $2 million as of 2023 [currnet-year].
Her endorsement agreements with numerous businesses also contribute to her growing riches.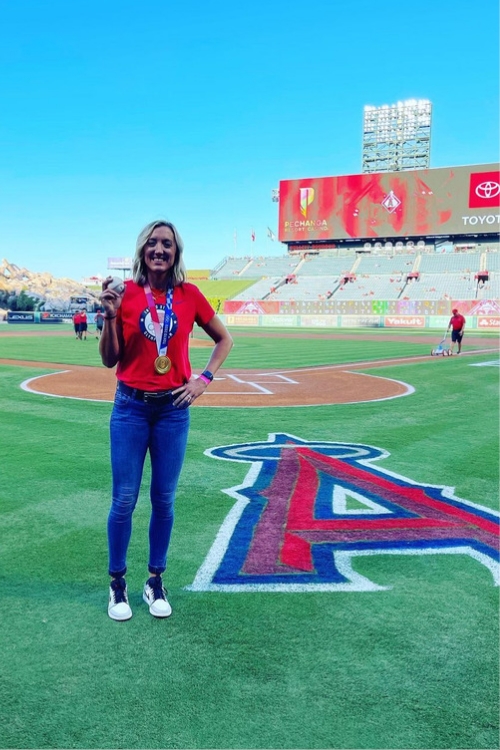 According to her Instagram post, she has a partnership with the shoe giant Nike & was thrilled to join them.
Can't wait to see what we can do together!!
Another endorsement deal of the volleyball star with Opendorse added extra income to her pocket.
Furthermore, along with her playing career, she has also been named the Nebraska volleyball team's full-time assistant coach.