Dominic Raiola, a former NFL player, is barely off the limelight- from career achievements to personal life drama. The retired Detriot Pistons center is married & shares three kids with his wife, Yvonne Raiola.
Having a son as a top prospect in football is a proud moment for any father, and so is for Raiola.
The American football star's son Dylan Raiola, considered a consensus five-star quarterback, committed to Georgia Bulldogs on May 15, 2023.
It has been home to NFL players like Jalen Carter, Jordan Davis, & Christopher Smith, among others.
No wonder fans are already imagining Dylan in the NFL grounds like his father, who had his entire 14 NFL seasons with the Pistons.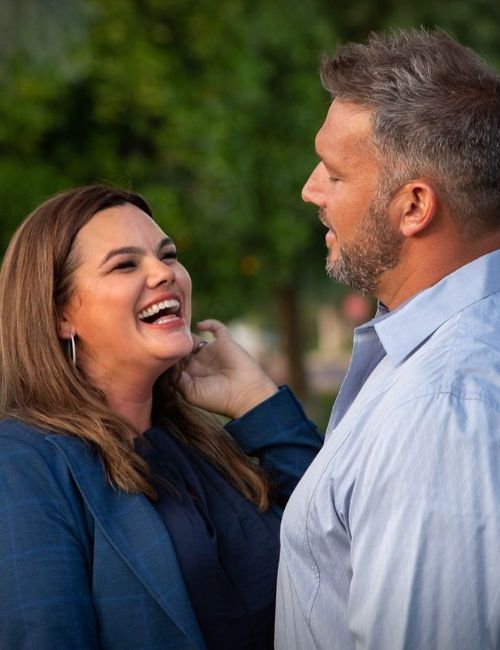 However, those achievements & cheerful moments won't make Dominic immune to backlashes.
In late 2012, there were reports of the now-retired NFL player's extra-marital affair; reportedly, he failed to pay child support to a woman with whom he had a son.
Moreover, it was reported that he & his baby mama had welcomed a son only a few months before when his wife Yvonne welcomed their third child.
Let's get further into his personal life!
Dominic Raiola Wife: Yvonne Raiola Is A Former Athlete
Many fans do know that Dominic dominated his college football days at the University of Nebraska at Lincoln, but his wife, Yvonne Raiola, was also no less.
Born on November 16, 1979, Yvonne Garrigan Raiola is a native of Kailua, Oahu.
She is the eldest of four children to Helen and Paul Garrigan of Kaneohe, O`ahu. The 1997 Kamehameha Schools graduate was a member of the All-State Track Relay Team; she excelled in water polo.
Then, Yvonne went to the University of Hawaii at Manoa (1997- 2004), where she demonstrated her potential as a water polo player.
As reported, she scored eight goals in just seven games in her freshmen year.
However, she wouldn't pursue a professional career in athletics. As of now, no further information on her current profession is out & lives in Gilbert, Arizona.
When Did Dominic Raiola & Yvonne Raiola Marry?
The former NFL player Dominic and Yvonne barely talk about their relationship in the media. They are yet to open up about how & when they began dating.
However, fans have assumptions that sports interest in both probably formulate their encounter at a point.
According to Yvonne's Facebook profile, she & Dominic Raiola are married since February 2004.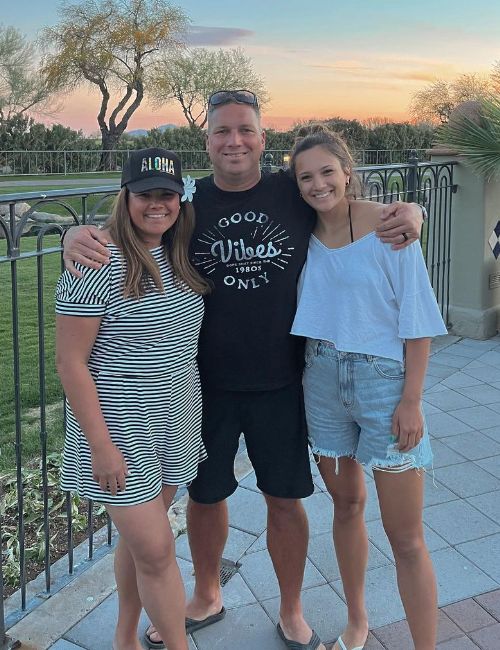 Fans are hopeful of getting insights into their wedding details, but it seems to be on the waitlist for now.
While Dominic barely posts about his personal life on social media, his wife has switched her Instagram profile to private.
Parents Of Three Kids: Son Dylan Committed Football To The Bulldogs
Together, Dominic and Yvonne share three children. All of his kids have an athletic lineage.
The eldest one is the daughter of Taylor Raiola, the middle one is Dylan (b. May 9, 2005), and the youngest child is Dayton.
Taylor's middle name is 'Makalapuaokauaaloha.'
Born on October 1, 2001, Taylor currently plays college volleyball at Texas Christian University & graduates in 2024.
The 6 feet (1.82 m) tall athlete joined TCU after her graduation from Scottsdale Christian Academy in 2019, where she was a four-year varsity letter winner.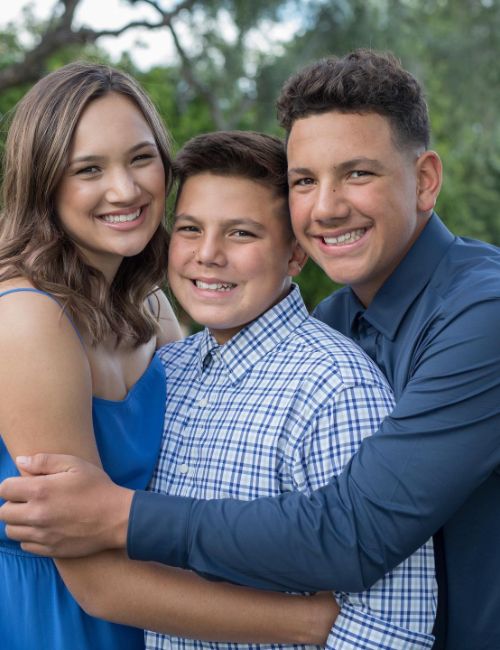 Dominic's middle child of three, Dylan Taylor, is already making highlights as the potential torch carrier of the Raiola family in the NFL.
Dylan, a five-star recruit out of Burleson High School, committed to college football at the University of Georgia on May 15, 2023; there, he would play for the Georgia Bulldogs.
Back in May 2022, the quarterback had committed to Ohio State but later opted to reopen his recruitment.
The retired American football player's youngest son Dayton also follows his father footsteps. Currently, Dayton, the class of 2026, is a quarterback at Pinnacle High School.