Jordy Bahl was born as the only daughter of her parents, Dave and Emily Bahl. She has three siblings, all brothers.
Jordyn Bahl, born on July 24, 2002, is an American college softball pitcher for Oklahoma Sooners in NCAA Division I.
She attended Papillion-La Vista Senior High School and led the Monarchs to three consecutive Class A State titles.
Bahl was named Nebraska Softball Player of the Year twice and Gatorade National Softball Player of the Year once.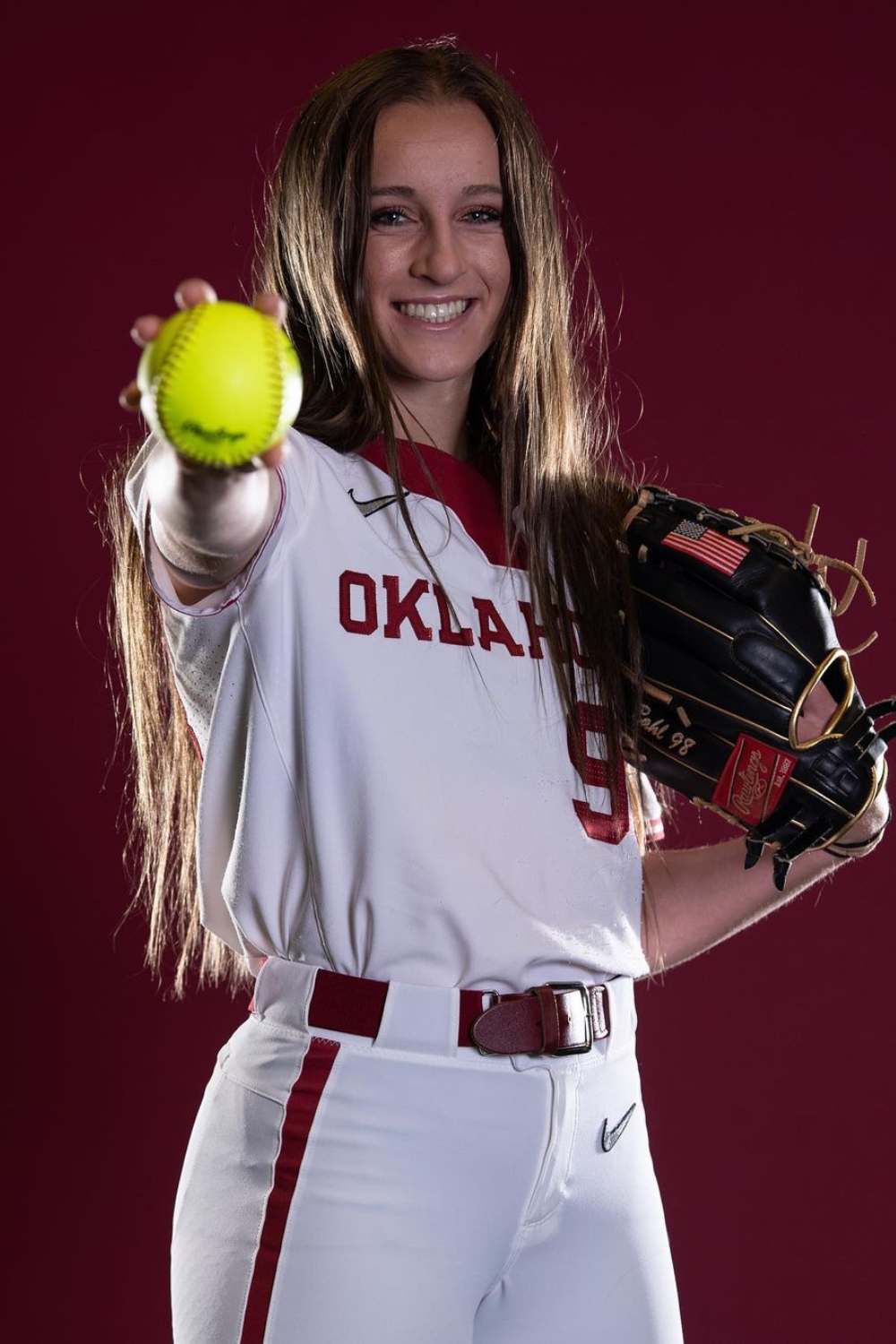 Following her stellar high school career, she was ranked as the nation's No. 1 recruit in the class of 2021 by Softball America and Extra Inning Softball.
She also played travel ball for Nebraska Golf summer of 2021 and won the PGF National Championship.
After high school, Bahl committed to play for the Oklahoma Sooners and registered the most strikeouts with 16 by a freshman in program history.
In her freshman year, she earned some remarkable honorable mentions, including the NFCA First Team All-American, USA Softball Collegiate Player of the Year Top 10 Finalist, and Big 12 Freshman of the Year.
Jordy Bahl Parents Dave And Emily Bahl
Jordy Bahl's parents are Dave and Emily Bahl. Jordy's exceptional athleticism might be inherited from her father.
Dave is a former football player who played defensive line for NAIA Doane College and is now a firefighter.
Dave was the one who introduced softball to Jordy. Following 24-hour shifts at the station, Dave would take Jordy to pitching lessons.
He helped the Oklahoma Sooners' pitcher with her illegal pitch troubles due to her plant foot leaping off the ground.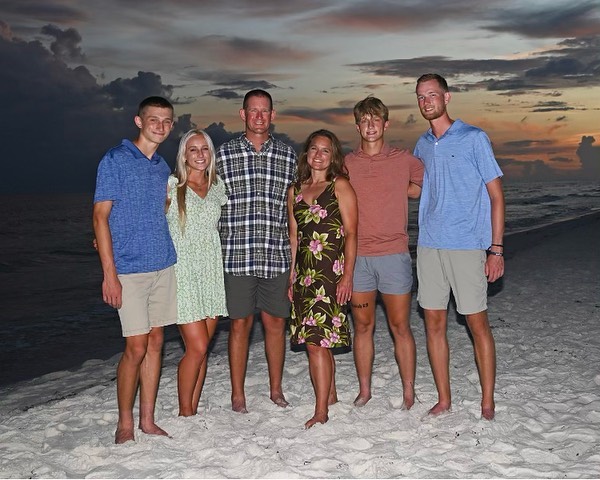 Dave committed his life to his kids, and his only hobby as a full-time firefighter was "raising four children."
Besides, he also took his kids to hunting, fishing, and exploring the wilderness.
Jordy' parents are now seen screaming in the stands while their daughter pitches for the Oklahoma Sooners.
Their father-daughter duo shares a close bond, and Jordy sports a pair of forearm tattoos that match Dave's.
One of their tattoos is number 98, the number Jordy wears now, and her father donned it during his collegiate football career.
Jordy Bahl Family
The Bahl family has a total of 6 members. Besides Jordy, there are three other children, Hayden, Broden and Bryson. All of the Bahl siblings participate actively in sports.
The eldest, Hayden, born on January 5, 2001, was a standout pitcher who signed with the University of Nebraska-Omaha.
He completed high school at Papillion-LaVista High School and was a four-year varsity letter winner. Besides, he was also lettered in basketball.
Jordy's other brother Bryson, 16, plays basketball for the Papio South Titans.
The youngest brother, Bronden Bahl, also attends Papillion La Vista South High School and plays football and basketball for the varsity team.
Family Outside Family
Besides her blood, Jordy has found someone she considers a family, her boyfriend.
Jordy has been in a relationship with Trey Frahm since May 2022. Grahm was born to his parents in September 2001.
He plays baseball for the Nebraska Cornhuskers as a pitcher.
Trey and Jordy hold similar positions for their respective teams and are performing well for them.
You can follow them on their Instagram handles to keep in touch with their love life. Jordy is available under the handle @jordybahl and Trey @treyfrahm.