Jos Verstappen has five children from three wives. Out of five, Max and Victoria Jane Verstappen are from Jos' first wife, Sophie Kumpen.
Jos' eldest son Max Verstappen is also an F1 driver and is the reigning Formula One World Champion.
Similarly, his daughter, Victoria Jane Verstappen, is an Instagram sensation renowned as a beauty and fashion icon.
Besides, Jos also has three other children, one daughter from his second wife and two from his third.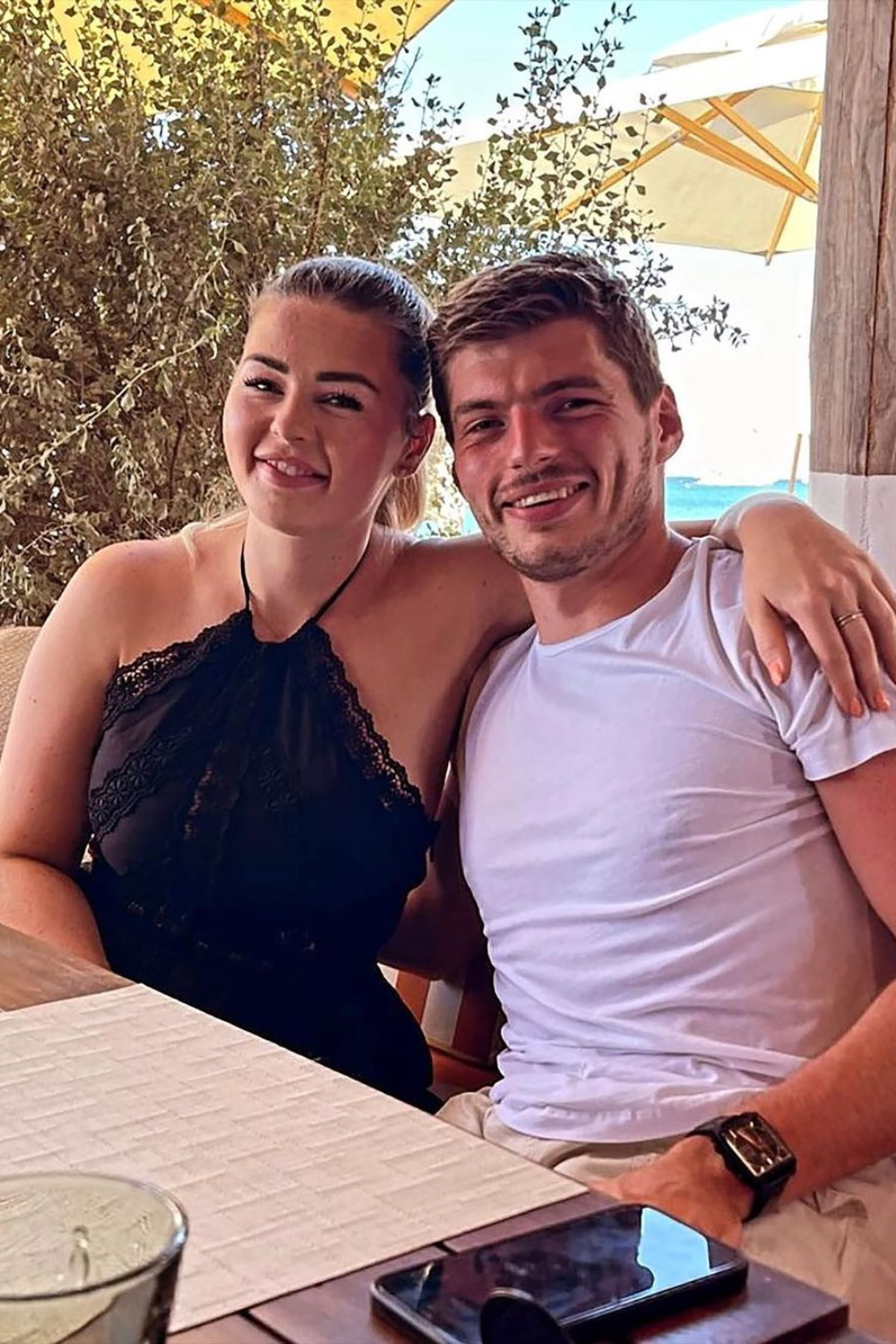 Jos Verstappen, a former Dutch racing driver born on March 4, 1972, in Montfort, Netherlands, is a well-known figure in the motorsports world.
Competing for Benetton, Simtek, Footwork Arrows, Tyrrell, Stewart, and Minardi, Verstappen won the German Formula Three and Masters of Formula Three in 1993.
Moreover, he also raced in Formula One, making his debut at the 1994 Brazilian Grand Prix.
Over eight seasons, he raced for seven different teams, securing two podium finishes, making him the first Dutch F1 racer to do so.
Beyond F1, Verstappen triumphed in A1 Grand Prix and Le Mans Series LMP2 races, claiming the 2008 LMP2 class victory in the 24 hours of Le Mans.
Additionally, he served as a mentor to his son, Max, who would later win the 2021 and 2022 Formula One Drivers Champion.
Jos Verstappen Children
The Dutch former racing driver is blessed with five children from three different marriages.
Max Verstappen and Victoria Jane Verstappen are his kids from his first marriage.
Max Verstappen Is A F1 Driver For Red Bull
The eldest son of racing drivers Jos Verstappen and Sophie Kumpen, Max Verstappen, was born on September 30, 1997.
Max hails from a family of racers, and his journey to Formula One began with an impressive run in junior karting and single-seater categories, where he broke several records.
In 2015, at 17 years and 166 days old, Max became the youngest-ever Formula One driver, racing for Scuderia Toro Rosso.
His outstanding performance earned him a promotion to Red Bull Racing, where he made history by winning the 2016 Spanish Grand Prix at 18.
In 2021 and 2022, Max won back-to-back Formula One World Championships, making him the first Dutch driver to do so.
Throughout his career, he accumulated an impressive record of 45 victories and stood on the podium 89 times.
Known for his fearless driving style, Max achieved several notable feats, including his first-ever "grand slam" at the 2021 Austrian Grand Prix.
He secured a long-term partnership in 2022, keeping him with Red Bull Racing until the end of the 2028 season.
On a personal note, Max is yet to get married. However, he is in a relationship with a Brazilian model, Kelly Piquet.
Victoria Jane Verstappen Is A Fashion Icon
Victoria Jane Verstappen is the daughter of former F1 racer Jos Verstappen and Sophia and the younger sister of F1 world champion Max Verstappen.
Born on October 22, 1999, Victoria established herself as a fashion entrepreneur and a social media personality.
Aside from being a beauty and fashion blogger, she co-owns a clothing line 'Unleash the Lion.'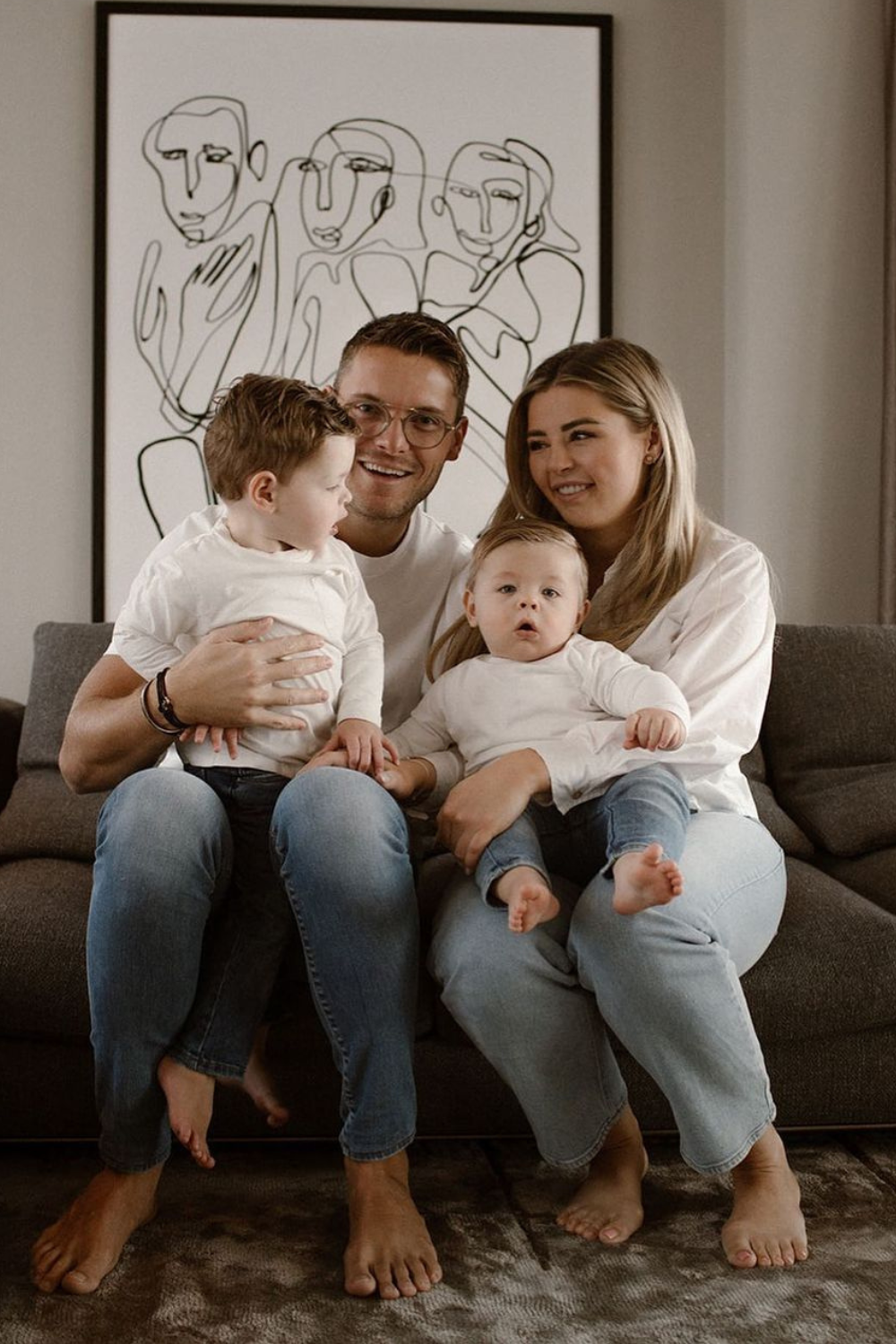 Being part of a family deeply rooted in motorsports, Victoria also showed her passion for the sport and often spends time karting.
Regarding her personal life, Victoria is not married yet. However, she has been in a relationship with fitness influencer Tom Heuts since October 2018.
Furthermore, the couple is the proud parents of two adorable kids, Luka and Lio.
Jos Verstappen Children From His Other Wives
Besides Max and Victoria, Jos Verstappen has three more children from two different marriages.
After separating from his first wife, Sophie Kumpen, Jos married Kelly van der Waal. However, their marriage ended in divorce on June 2, 2017.
During their short-lived marriage, the former couple welcomed a beautiful daughter, Blue Jaye, in September 2014.
After a few years of his second divorce, he married his current wife, Sandy Sijtsma.
They welcomed their son Jason Jaxx on April 30, 2019, and daughter, Mila Faye, on December 18, 2020.