Jose Canseco and his twin brother Ozzie Canseco both played baseball professionally. While Jose enjoyed a notable MLB career, his brother Ozzie had a brief stint before injuries got the best of him.
Ozzie played for three seasons in the MLB at Oakland Athletics (1991) and St. Louis Cardinals (1992- 93).
The Canseco brothers were a handful of twin brothers that played for the same team in the MLB. They joined the likes of Eddie & Johnny O'Brien, Joe & Red Shannon, and Taylor & Tyler Rogers.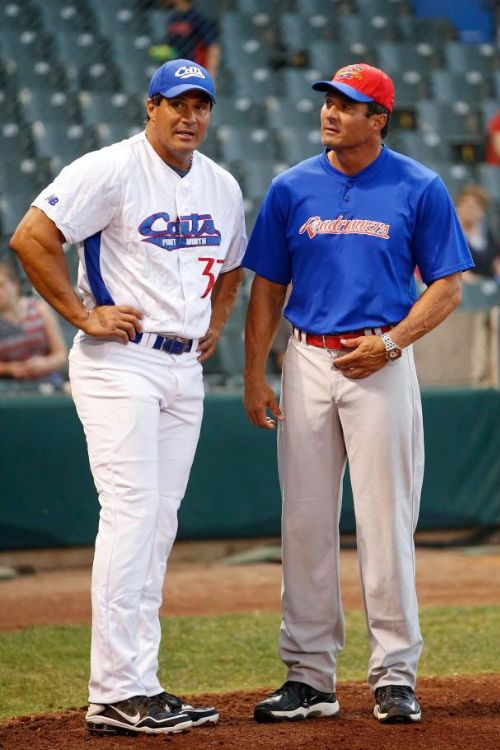 There is no denying that Jose and his identical twin Ozzie are among the noted set of twin brothers with baseball achievements.
However, the playing career prominence won't make them immune to controversies. It includes the use of PEDs and Ozzie trying to take the place of his twin Jose in a fight.
Nevertheless, Jose remains one of the celebrated MLB figures. He became a two-time World Series champion and a four-time Silver Slugger Award winner.
He is one of 14 players in MLB history with 400 home runs and 200 stolen bases.
Jose Canseco Brother: Ozzie Canseco
Ozzie's major league career was relatively brief, as he only appeared in 24 games for the Oakland Athletics and St. Louis Cardinals between 1990 and 1993.
However, he holds the record for the most home runs in a single season in the Atlantic League, hitting 48 while playing for the Newark Bears in 2000.
Following his retirement from playing baseball, Ozzie Canseco took on the role of manager for the Brownsville Charros in the United League.
However, the league eventually disbanded.
Similar to his brother, Jose, Ozzie has encountered legal issues in the past. He pleaded guilty to charges stemming from a nightclub altercation on October 31, 2001.
Both Jose and Ozzie had an altercation with two tourists from California at a Miami Beach nightclub. As a result, they faced charges for two counts of aggravated battery.
In 2003, Ozzie Canseco was sentenced to four months in jail for possession of an illegal anabolic steroid and driving with a suspended license.
Pretending To Be His Brother
Ozzie shares a strong bond with his brother, Jose, and even made an appearance on VH1's The Surreal Life (Season 5), impersonating José Canseco.
There have been reports of Ozzie appearing at baseball card shows and book signings, pretending to be his brother.
Moreover, in March 2011, Jose was caught red-handed for sending his twin brother Ozzie to replace him in a fight against Billy Padden.
The boxing match promoter Damon Feldman sued him & won the lawsuit.
The Canseco Family
The Canseco family consists of Jose and Ozzie, born on July 2, 1964, to parents Jose Canseco Sr. and Barbara Canseco.
They were born in Regla, Havana, Cuba, and later moved to Miami, United States.
In Cuba, Jose Sr. worked as a territory manager for the oil and gasoline company Esso, as well as a part-time English teacher. However, he lost his job during Fidel Castro's era.
To pursue a better life, the Canseco family relocated to the United States and settled in Miami.
There, Jose Sr. found employment as a territory manager for another oil and gasoline corporation.
Is Jose Canseco Married?
As for Jose Canseco's marital life, he was married twice, but both ended with a tumultuous divorce.
Canseco was in a marital relationship with Esther Haddad from 1988 to 1992. Then, from 1996 to 1999, he lived with his second wife, Jessica Canseco (nee Sekely).
During his marriage to Esther, Jose faced charges of aggravated battery after he intentionally crashed his Porsche into Esther's BMW in 1992.
The charges were ultimately dropped when he agreed to undergo counseling and community service.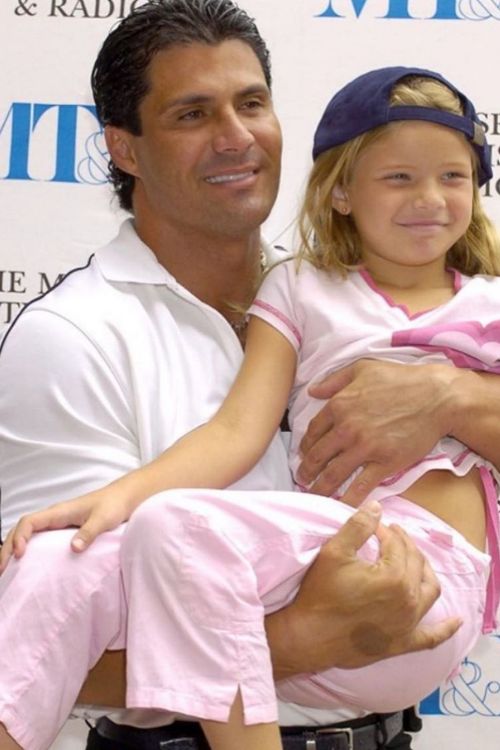 Similarly, in 1997, he faced an arrest for allegedly assaulting his then-wife (second wife), Jessica. He plead no contest & was sentenced to one year of probation and counseling.
Nevertheless, he takes pride in his daughter, Josie Canseco, whom he welcomed with his now ex-wife Jessica. She gained fame as a social media personality and model, amassing over a million followers.
Jose frequently shares pictures of his daughter on his own social media accounts.
On the other hand, not much is out about Ozzie's personal life.