Josh Gray is an American professional basketball player who plays for the Portland Trail Blazers of the National Basketball Association.
The player attended Texas Tech, Odessa College, and LSU during his college career. He has a decisive first step that allows him to get to the rim, where he is a skilled finisher.
Likewise, he is also skilled at shielding defenders with his body and has a variety of scoop shots, floaters, and pull-ups that he consistently hits.
Josh can beat people off the dribble and has the handles to run the pick-and-roll effectively.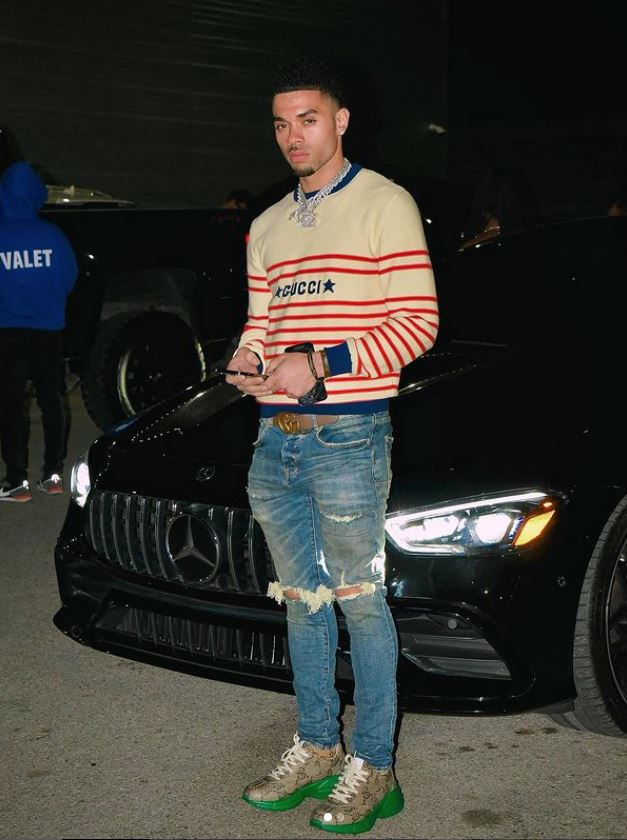 Moreover, Josh Gray is also known for his ability to score in quick bursts and could be the type of player who carries the offense for extended periods against certain opponents.
Want to know more about the rising NBA player? Make sure to read the full article! Now, without further ado, let's start with the quick facts about the player.
Quick Facts
| | |
| --- | --- |
| Full Name | Joshia Gray |
| Birth Date | September 9, 1993 |
| Birth Place | Lake Charles, Louisiana |
| Nick Name | Josh |
| Religion | Christianity |
| Nationality | American |
| Ethnicity | Not known |
| High School | Washington-Marion Magnet |
| College | Texas Tech, Odessa College, and LSU |
| Playing Career | 2016 – present |
| Zodiac | Virgo |
| Chinese Zodiac | Rooster |
| Father's Name | Noah Gray Sr. |
| Mother's Name | Charnella Robinson |
| Siblings | Four Brothers |
| Age | 30 years old |
| Height | 6 feet 1 inch |
| Weight | 76 kg |
| Chest Size | Not available |
| Biceps Size | Not available |
| Waist Size | Not available |
| Shoe Size | Not available |
| Food Habits | Non-Vegetarian |
| NBA Draft | 2016 (Undrafted) |
| Hair Color | Black |
| Eye Color | Black |
| Career Highlights | Portland Trail Blazers NBA (2022) |
| Build | Athletic |
| Marital Status | Not married |
| Partner | GiGi |
| Children | Kayson Gray |
| Position | Point Guard |
| Profession | Professional Basketball player |
| Net Worth | $3 – $5 Million |
| Salary | $1,707,935 |
| League | NBA |
| Active Since | 2014 – present |
| Social Media | Instagram, Twitter |
| Merch | |
| Last Update | November, 2023 |
Josh Gray: Early Life and Family
Gray was born in Lake Charles, Louisiana, on September 9, 1993. His mother is Charnella Robinson, and his father is Noah Gray Sr.
The player had a difficult childhood. He lost his mother when he was only 16 years old. The absence of a mother figure from his life shattered him.
As a teenager, Josh occasionally got into trouble with the law. The player was arrested multiple times for various reasons. As a result, he also had to bounce from school to school.
The player had four siblings, all of them being his brothers. His brothers' names are Novon Gray, Travon Gray, Joseph Gray, and Noah Gray Jr.
Amar'e Stoudemire is a professional basketball coach and former player from the United States. Explore his life off the court!
Josh Gray: High School Career
Josh began his high school career at Washington-Marion Magnet, where he led the team to the 2010 Louisiana Class 4A State Semifinals.
The player transferred to Christian Life Center Academy as a junior, where he averaged 20 points per game and led the team to a 20–4 record.
Similarly, Josh transferred to Wheatley High School for his senior year, averaging 24 points, six assists, and three steals while leading the team to the Class 4A playoffs.
Josh Gray: College Career
Gray played one season at Texas Tech University, one season at Odessa Junior College, and two seasons at LSU.
As a senior at LSU (2015-16), Josh appeared in 32 games. He started nine of them and averaged 15.5 minutes, 5.4 points, 2.1 rebounds, and 1.8 assists per game.
Similarly, Josh shot 44.0 percent from the field, 21.1 percent from behind the three-point line, and 65.0 percent from the foul line.
Moreover, as a junior at LSU (2014-15), the player appeared in 31 games. He started 20 of them, averaging 24.8 minutes, 7.1 points, 2.1 rebounds, and 3.8 assists per game.
He started 20 of them, averaging 24.8 minutes, 7.1 points, 2.1 rebounds, and 3.8 assists per game.
Josh shot 39.6% from the field, 26.4% from 3-point range, and 58.3% from the foul line.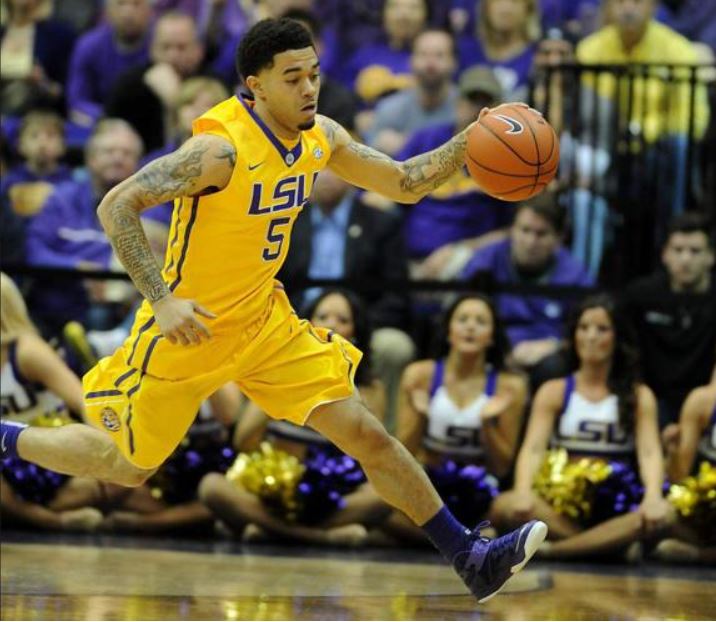 Likewise, as a sophomore (2013-14), Josh averaged 34.7 points, 5.9 assists, and 2.7 steals per game at Odessa Junior College. He was named the JC All-America first team and conference MVP.
Further, as a freshman at Texas Tech (2012-13), Josh started 31 games and averaged 26.7 minutes, 9.3 points, 2.5 rebounds, 3.2 assists, and 2.0 steals per game.
The player shot 36.3 percent from the field and 69.7 percent from the foul line.
Josh Gray: Professional Basketball Career
Josh tried out for the Orlando Magic in the 2016 NBA Summer League after going undrafted in the 2016 NBA draft.
The player was signed by the Northern Arizona Suns on October 31, 2016, following several successful local tryouts, including paid tryouts with the Los Angeles D-Fenders and Austin Spurs.
Josh made his professional debut on November 12 against the Iowa Energy, recording 13 points, three rebounds, and three assists in 18 minutes off the bench.
On November 27, he had his first career triple-double with 24 points, 13 rebounds, and 11 assists in a 98–89 victory over the Sioux Falls Skyforce.
On February 1, 2018, the Phoenix Suns signed Gray to a 10-day contract. The player had a season-high 9 points and a team-high seven assists in a blowout loss to the San Antonio Spurs on February 6.
Stephen Graham, a nine-year veteran basketball player appeared in seven NBA editions before going overseas to play for different teams. Click here to know more!
On February 11, Josh signed his second 10-day contract before being waived on February 21 in exchange for Shaquille Harrison. He later returned to Northern Arizona.
Josh was also reportedly signed with the Changwon LG Sakers of the Korean Basketball League on August 18, 2018.
Likewise, the player joined the Brooklyn Nets for the NBA Summer League in July 2019. Gray signed a two-way contract with the New Orleans Pelicans on July 25. Gray averaged 22.5 points, 5.1 rebounds, 7.3 assists, and 2.4 steals in 37 G League games.
Josh added to the Fort Wayne Mad Ants' single-site season roster on January 11, 2021.
In short, his career history is as follows:
Northern Arizona Suns (2016–2018)
Phoenix Suns (2018 )
Northern Arizona Suns (2018)
Changwon LG Sakers (2018–2019)
New Orleans Pelicans (2019–2020)
Erie Bayhawks (2019–2020)
Fort Wayne Mad Ants (2021)
Long Island Nets (2021–2022)
Portland Trail Blazers (2022)
Josh Gray: Age, Body Measurements, and more
The basketball player, Josh Gray, was born in the year 1993. So, he is currently 29 years old.
According to the Chinese zodiac calendar, Gray was born in the Rooster year. It is the tenth year of the 12 months calendar.
Talking about Josh's physical appearance, the player has a muscular body and looks quite attractive. Gray makes sure to exercise regularly to keep up with the athletic lifestyle.
Further, the American player stands at 6 feet 1 inch tall and weighs around 76 kg. Unfortunately, Gray's other body measurements are currently not known.
Josh looks fantastic with his curly black hair and black eyes. Further, the player has many tattoos carved on his hands which adds to his appearance, making him more appealing.
In addition, Josh's zodiac is Virgo. Sapiens with the Virgo sign are confident, determined, and bold. They also have fantastic leadership qualities.
Did Josh Gray play for the national team?
Yes, Josh did play for the US national team. The player was a member of the 1-1 November 2021 USA Basketball Men's World Cup Qualifying Team.
He averaged 0.5 minutes, 4.0 points, 0.5 rebounds, and 1.0 assists in two games. Likewise, he also had one point, one rebound, and one assist in a match against Mexico.
Is Josh Gray a married man?
Josh Gray has a baby with GiGi named Kayson Gray. The player loves his son and often posts pictures with him on Instagram. Likewise, Gigi also considers herself fortunate to have Kayson.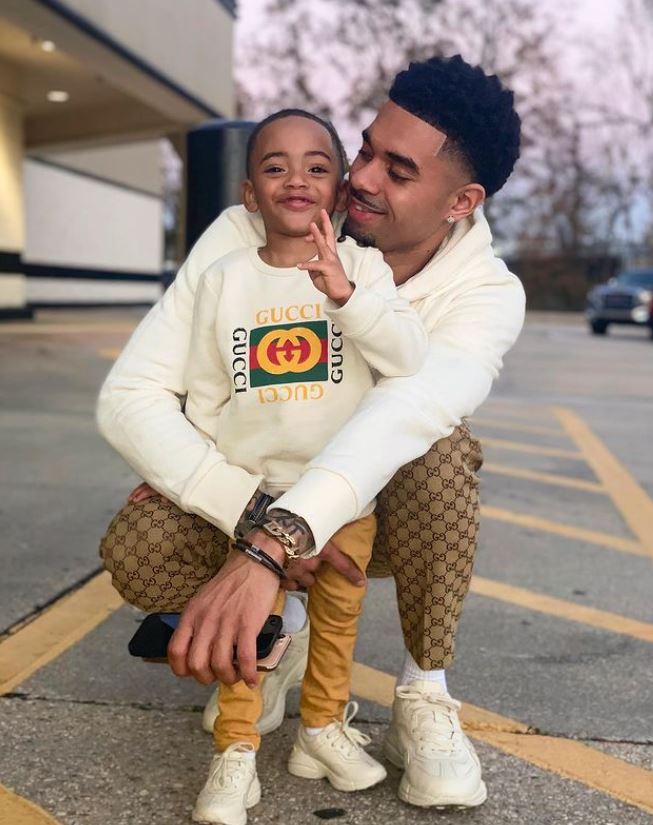 GiGi once came out on her Instagram and wrote,
"I'm a full-time mom. I nurture, I discipline, I wake up throughout the night to breastfeed, I make dinner, I set and attend appointments, & the list goes on but above all things I LOVE! I truly pride myself on being a MOTHER.
She added, "I may lack in a lot of areas but when it comes to being a MOM…..Kason articulates so well, my child can hold a full conversation with an adult, can maybe even teach a few with his word usage!"
However, Gigi and Josh rarely share a photo or mention each other when talking about their child.
Hence, we assume that the two are not married. Their love life situation is currently unknown as we can see that they have chosen to remain private about it.
Social Media
Josh Gray: Net Worth & Salary
Throughout his NBA playing career, the player has gathered a total sum of $1,894,553. His season earnings for 2017/18 with the Phoenix Suns were $102,219.
Likewise, the player was able to earn $84,399 in the year 2019/20 with the New Orleans Pelicans. There was a massive increase in his salary in 2020/21, and the player earned $1,707,935 with the Oklahoma City Thunder.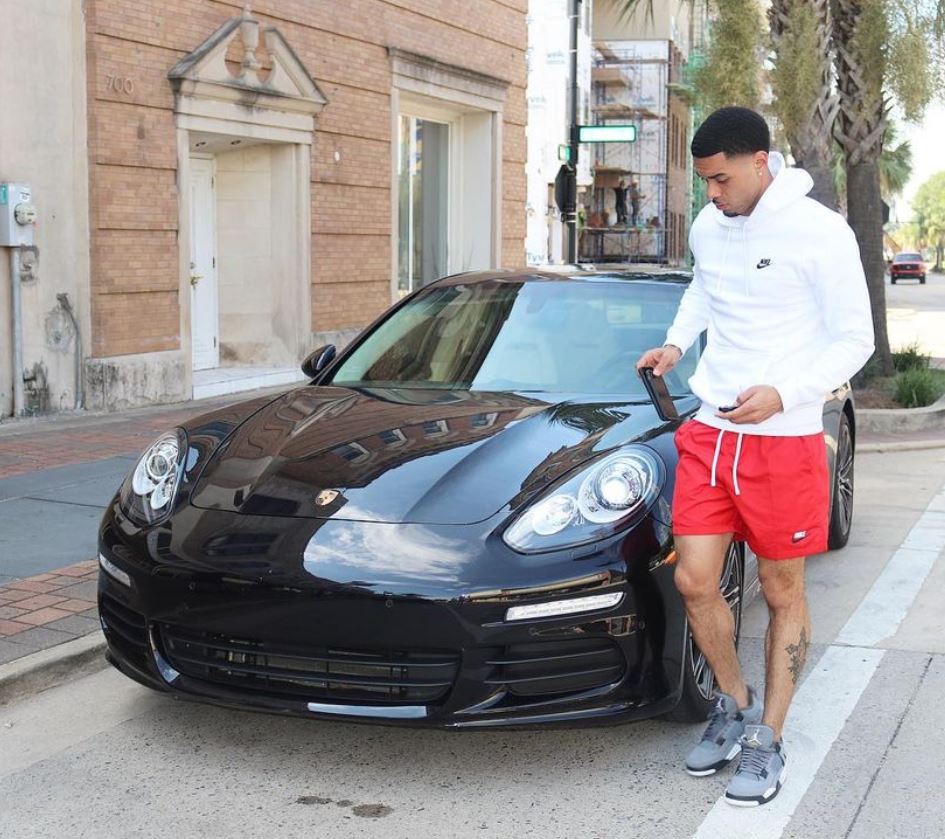 Josh can be regarded as a rising star with excellent potential to become one of the wealthiest NBA players in the future. Currently, the player's net worth lies somewhere between $1 – $3 million.
The player was the 407th best-paid NBA player last year. He was also the 181st best-paid guard last year.
Frequently Asked Questions
Does Josh Gray have faith in God?
Yes, Josh follows Christianity and has a deep faith in God. The player is seen to post on his social media thanking God for everything repeatedly.
Who are Josh Gray's agents?
The player's agents are Mike Naiditch and EJ Kusnyer.
Al Jefferson, a noted NBA player, had an injury-ridden playing career. Despite that, he was able to bag many awards. Click here to know more!