The audience is interested to know about Juan Carlos Ferrero's wife, Eva Alonso. The couple is proud parents of three children.
Juan Carlos Ferrero Donat, a former Spanish professional tennis player, is currently a tennis coach.
Ferrero started playing tennis with his father at 7 and made his presence known to the tennis world in 1998 when he reached the final of the French Open Juniors.
He made his ATP main draw debut at the Grand Prix Hassan II, and his Grand Slam debut was at the US Open in August 1999.
Moreover, Ferrero won his first and only Grand Slam at the 2003 French Open, defeating Martin Verkerk.
Continuing his good form at the Grand Slams earned Ferrero the No. 1 ranking, becoming the 21st player to hold the top spot.
Juan, nicknamed Mosquito, has won 16 ATP titles, including 4 Masers 1000 events.
Ferrero retired from professional playing career after the 2012 Valencia Open. Following his retirement, he turned into a coach.
So far in his coaching career, he has successfully coached the two-time Tour Finals Champion and gold medalist Alexander Zverev as well as the US champion and world No.1 Carlos Alcaraz.
Juan Carlos Ferrero Wife And Kids
Juan Carlos and Eva Alonso dated for some time before taking their relationship to the next level.
During their relationship, the pair welcomed their first child, a daughter, Vega Ferrero, in September 2014.
Almost a year after the birth of their first child, Ferrero and Alonso tied the knot in July 2015 in front of 300 guests at Ferrero Hotel in Bocairent, Valencia.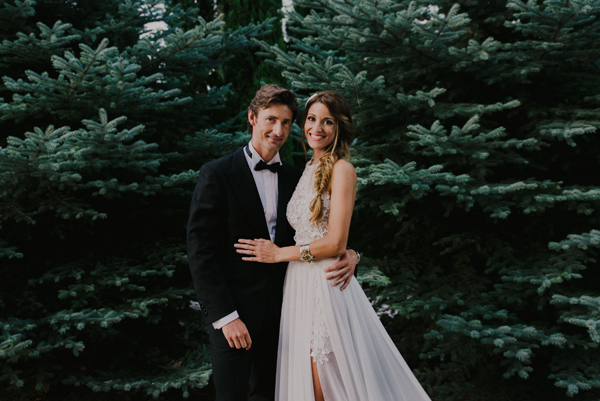 The guests included tennis player David Ferrer, Albert Costa, and Guillermo Garca, as well as golf player Sergio Garca, cruiser driver Sete Gibernau and other famous personalities.
Moreover, the couple is blessed with two more children, but the details are yet to be shared by the couple.
Juan Carlos Ferrero Family
Juan Carlos Ferrero was born on 12 February 1980 to Eduardo Ferrero Mico and Rosario. The former professional tennis player grew up with two sisters, Ana and Laura.
His father was the one who introduced tennis to Juan and took him to his training and games. Unfortunately, his father also died in 2022 at the age of 79.
Ferrero's biggest inspiration has always been his mother, who died of cancer in 1996 when he was 16.
Alcaraz Called Juan, Father
Juan started to coach Carlos Alcaraz when he was 15 years. Carlos not only sees Ferrero as his coach but also as a friend and a father figure.
The youngster has mentioned that he is grateful to have his presence in his life both inside and outside of the court. Juan also helped Carlos to grow as a person.
The 20-year-old Spanish professional tennis player showed his immense regard towards his coach.
"He's my friend & coach, I can say he's my father as well. We played juniors, futures, challengers…I'm grateful to have him outside the court, growing as a person with him," Carlos said.
This gesture of Carlos left his fans in awe of the Spaniard and was well appreciated by the netizens.
Some fans tweeted: "I'm glad he has someone like Juan Carlos in his corner, they have a beautiful relationship."
Carlos is scheduled to face Novak Djokovic in the semi-final of the French Open on June 9.
The young Spaniard looks forward to this match and believes a lot in himself.