The professional mixed martial artist Justin Gaethje is not married yet and doesn't have a wife. But he has a loving girlfriend named Sophia Romano.
The Arizona-born fighter has currently put his wedding and family plans on hold until he no longer competes professionally.
Justin Gaethje is 34-year old MMA fighter who started his athletic career by wrestling at the tender age of 4.
The UFC star came from the small town of Safford in Arizona. By breaking all the barriers, he made it to a top college and got accepted through the NCAA Divison I program at the University of Northern Colorado.
He then turned professional in 2011 and subsequently joined the World Series of Fighting in 2013 before finally joining the UFC in 2017.
Furthermore, Justin is known in the UFC for his action-packed fighting style and fearless approach.
He doesn't hesitate to come forward and throw punches; this uniqueness has earned him the nickname "The Highlight."
Justin Gaethje Doesn't Have A Wife: Meet His Girlfriend Sophia Romano
As stated earlier, Justin Gaethje isn't married yet but is in a relationship with Sophia Romano.
Allegedly, Romano and Gaethje crossed paths on a dating app, and after going on several dates, they eventually decided to make their relationship public.
Justin made the relationship public in 2022 by sharing a pic with her. Since then, the couple has shared plenty of photos showcasing their love for each other.
The duo has been together for quite some time now.
However, they have not shown any signs of marriage, as Justin wants to focus on marital life after retirement.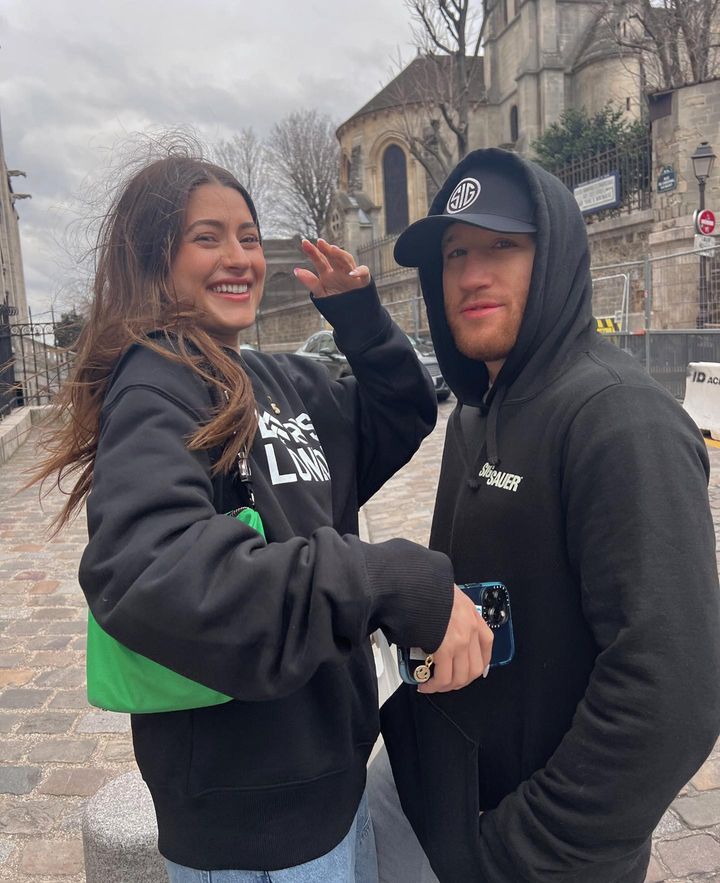 Talking about Justin's girlfriend, Sophia Romano is 26-year old who currently works as a database coordinator at Warner Bros Discovery.
She attended Rockville High School and played soccer, basketball, and lacrosse for the varsity team.
In 2019, Sophia graduated from Penn State University with a degree in Broadcast Journalism.
Justin Gaethje VS Dustin Poirier In UFC 291
The upcoming UFC 291 is about to produce one of the legendary fights of this era.
Justin Gaethje is set to face Dustin Poirier in the main card on July 29, 2023, at the Salt Lake City, Utah.
This fight will be a rematch of the 2018 fight, where Justin lost by TKO. With both fighters revitalized, the fans are expecting a special night.
Furthermore, it is a fight with both athletes' "Legacy on the Line" as they set to establish themselves as the best in the business.
In addition, Dustin Poirier believes there will be a "head-on collision" as Justin has drastically changed his style, and both fighters are completely in their prime.
Lastly, with the anticipation among fans at its peak, Justin Gaethje is currently undergoing gruesome training to show why he is to be regarded as a dangerous beast in the cage.